007 stirs up interest in movie set locales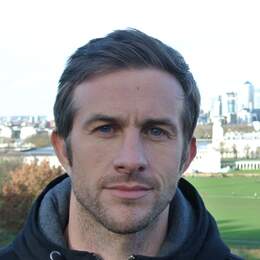 It' finally been announced that the next Bond film will be released in Australia on November 19. A nostalgic STEVE McKENNA reflects on James Bond's amazing past Asian and African filming locations
Every Bond fan has a 007 closest to their heart. Mine, by virtue of the fact that he played the spy during my childhood, is Roger Moore. Born and bred in Lambeth, south London, the late, great Roger enjoyed several eyebrow-raising moments in distinctly more exotic climes during his 12-year tenure as Bond.
I still chuckle at the scene where he pilots a submarine disguised as a crocodile to infiltrate the fanciful floating palace of Octopussy, a mysterious cult leader played by Swedish ex-supermodel Maud Adams.

Octopussy was filmed in the early 1980s on Lake Pichola, a ghat-and-temple-fringed lake in the dazzlingly photogenic Rajasthani city of Udaipur. Moored on the little lake island of Jag Niwas, Octopussy's heavenly, all-female retreat was really the Taj Lake Palace, and glimpsing its white-marbled majesty, shimmering in the sun, was a highlight of my first trip to India.
This lavish hotel, which flourished around an 18th century prince's pleasure palace, has hosted countless luminaries, among them Queen Elizabeth II, Jacqueline Kennedy and the Shah of Iran.
Guests are usually transferred from the mainland by speed-boat (and not a croc-shaped sub) and receive a licence to chillin the palace's serene public areas: a courtyard with a lily pond, a jungly garden humming with birdlife, an alfresco swimming pool and a neat bar and billiard room.
You may be enticed by side trips to Jag Mandir and Monsoon Palace — two other Udaipur locations in Octopussy (the former is a five-minute boat ride from the Lake Palace, while the latter crowns a hilltop above the city and is a renowned hang-out for mischievous monkeys). For a more gritty, colourful, down-to-earth slice of Udaipur, do as Bond did, and take a tuk-tuk ride through its market-filled streets.
Read the full story here.