Our World

A bird's-eye view of Antarctica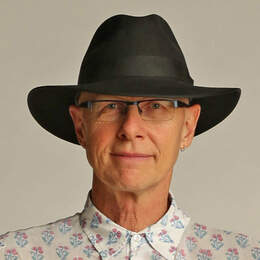 This cool flight over the Frozen Continent travels round trip from Perth in just one day.
I have reached the Shackleton Ice Shelf in Antarctica, though I only left Perth this morning and will be home in time for supper.
This has to be Perth's coolest day out.
For it is Australia Day — January 26, 2017 — and at this precise moment I'm in the spot where Douglas Mawson stood during the Australian Antarctic Expedition, to name this place for Sir Ernest Shackleton.
Yes, this is it, way south from Australia, across the windblown Southern Ocean, past icebergs glaring white as sugar cubes in a blue ocean as dark as squid ink.
Or, rather more precisely, it is the spot exactly below me on the Australian Antarctic Territory.
For at this moment, I am in an Antarctica Flights Boeing 747-300 looking down on the Shackleton Ice Shelf.
I left Perth International Airport shortly after 8am this morning, and I'll land there again at 9pm, having been to Antarctica — not only tracking along its coast, but having a birds-eye view of the forbidding interior, which has lured and tested the bravest explorers and scientists.
On the flight deck of the plane which Antarctica Flights charters from Qantas is Captain Peter Caws, on his 16th Antarctica flight. He leads a flight crew with a combined experience of 161 years.
Less than four hours south of Perth, we see the first ice floating below.
There's a buzz around the plane. This is quite a way to spend Australia Day — for my seat neighbour Georg Kovacs, from Bunbury; for Dallas Hickman, celebrating her 80th year with son Alex; for Barbara Grindrod and Kevin Windross; for the many others on board who have paid from $1199 in economy, $3299 in premium economy, $4299 in business and $7999 in ice class for this flight to the frozen continent.
Certainly it is quite a day out for the youngsters from Kent Street Senior High School. Eighteen pupils are aboard, with parents, and geoscientist and teacher Suzy Urbaniak, who in October won a 2016 Prime Minister's Prize of Excellence in Science Teaching in Secondary Schools.
"This is real, visual learning," she says. "There is no better place to come than this major ice cap, which is controlling the climate."
The flight is fully booked, with 383 guests, those in "rotating seats", where they change places, to ensure everyone gets good views, do so at 2.40pm, half way through more than four hours spent flying over Antarctica.
I can't find a dissenting voice anywhere. It has been an Antarctic experience.
And it has been brought to life by people.
As we spot that first ice, the flight deck gets Casey Station leader Paul Ross on the line, broadcasting live over the plane's speaker system in a detailed interview. He even tells us about the base's Australia Day tradition of an Antarctic Dip, in which 35 of the 78 people on the base took part at 10.30am. With a water temperature between —1C and 0C, they didn't stay in long. "It stings when it contacts the skin — but the rules are no wetsuits, just boardies and bathers," he says.
Casey Station in Vincennes Bay, which was built, as we see it from above today (the so-called "Red Shed"), in the late 1980s by the Australian Government.
There is a detailed and entertaining commentary throughout the day from Di Patterson, Professor Ian Allison and Peter Attard.
Di spent two winters and one summer on Australian bases in Antarctica and was the first woman appointed to run an Antarctic Research Station. Ian has participated in or led 25 research expeditions to the Antarctic and has studied its ice and climate for 45 years. Peter has overwintered at both Casey and Davis bases.

Their commentaries don't just reflect their credentials, but bring the little events of the everyday to life.
Behind it all is flight director Bas Bosschieter, running the show smoothly and with enthusiasm.
I have been to Antarctica in ships, but that only takes you to the rim — a habitable zone in summer. It hasn't occurred to me, before flying south, that the flight would give me such strong glimpses of Antarctica's interior.
One of the surprises for me is Bunger Hills, a coastal range of low, rounded hills on the Knox Coast in Wilkes Land. During a 1946-47 expedition, Admiral Richard E. Byrd rightly described them as "land of blue and green lakes and brown hills in an otherwise limitless expanse of ice".
The plane is allowed to fly as low as 615m above the highest ground within 180km, or 3077m above sea level. One should bear in mind that Antarctica is the highest continent on Earth, with a mean altitude of 2500m.
We fly on over Helen Glacier and the Russian base, Mirny, on the coast of the Davis Sea.

Then we turn and track back along the coast and I look down again at the white world of the Shackleton Ice Shelf. On his 1911-14 expedition, Douglas Mawson's team of 18 men spent two years on the ice, but around 4.30pm, Captain Caws turns us towards home.
I am leaving Antarctica.
I'm offered a drink by one of the 16 very helpful and capable Qantas crew, who have worked really hard to make the day run smoothly in a cabin where guests are encouraged to move around, share and kneel at windows, and chat in the aisles.
"Would you like ice with that?" she asks.
I look out of the window at the glistening cubes below.
Top picture: Ice formation meets the bare rock of the Bunger Hills, a low, rounded coastal range on the Knox Coast in Wilkes Land. Picture: Stephen Scourfield
Fact File
Antarctica Flights' next flights to Antarctica are from Sydney on November 26, and from Melbourne on December 31, 2017 and February 11, 2018. Prices are from $1199 for economy, $3299 premium economy, $4299 business class centre, $7499, business class deluxe and $7999 ice class. Antarctica Flights

Disclaimer
Stephen Scourfield was a guest of Antarctica Flights.
Categories