A day trip worth doing: Colonia del Sacramento, Uruguay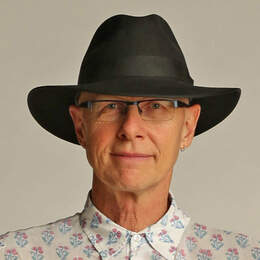 This pretty town is only an hour's fast ferry ride from Buenos Aires and is blessed with good food and a UNESCO World Heritage-listed Barrio Historico.
Jammed between buxom big sister Brazil and big brother Argentina, it's easy to miss the small South American sibling of Uruguay — a mix of Spanish and Portuguese heritage, all set in the chilli bowl of Latin America.
While its capital Montevideo was founded in the 18th century by Spanish settlers, I am in the small, cobbled-street town of Colonia del Sacramento, founded before that, in 1680, by the Portuguese.
Colonia sits by the Rio de la Plata, 50km — or an hour's fast ferry ride — from Buenos Aires, the sprawling capital of southern neighbour Argentina.
And while the Argentine economy has been suffering (locals talk about the rampant inflation rate, which was over 26 per cent last year), Uruguay has one of the best-developed economies in South America. On prosperity and human development indexes, it rates highly. An interesting measure of its sophistication is that seven years ago it became the first country in the world to see that every school pupil received a free laptop computer and an internet connection.
Culture and urbanity seep through the streets of Colonia del Sacramento, and even in its Barrio Historico — old streets lined with buildings from the Portuguese era.
Colonia's historic quarter is a UNESCO World Heritage site, listed in part for that fact that its layout doesn't conform to the usual "checkerboard" grid the Spanish used for the towns and cities they established in South America.
Founded in 1680 by Admiral Manuel Lobo, the Portuguese governor of Rio de Janeiro, it instead follows topographical features, giving Colonia a natural, free-flowing feel, and the air of the 17th century Portuguese city it almost is. Most houses are single storey. From the Rio de la Plata river, only church towers and the lighthouse poke their heads up.
Most visitors come over for the day from Buenos Aires — and it's a good day out, to walk among the buildings of the Barrio Historico; visit churches, including Basilica de Santisimo Sacramento; find a restaurant, perhaps El Drugstore (yes, oddly named for a colourful place with decent and inexpensive food, where I had good coffee) or Buen Suspiro, with its stone walls, steeped in history and serving local produce.
And then I walk back to the Buquebus ferry terminal to leave this pretty town behind.
Categories