A food lover's home away from home in WA's South West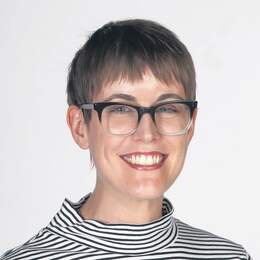 Understated luxury, decadent meals with local wine and and a tranquil rural setting make it all too easy to think of Cape Lodge as your private country house in the Margaret River region. 
"This is a very, very healthy little tart," chef Tony Howell says with the air of a man uttering the fib not just of the year but the whole century.
Taking shape under Tony's deft hands, the tart in question will be filled with a rich mixture of eggs, butter, sugar and dark chocolate. Several words come to mind — delicious, eat, now — but "healthy" is definitely not among them.
Tony has spent about half of his 30-year culinary career at Cape Lodge, our venue for today's vegetarian-themed cooking class, and recently returned to the luxury hotel's restaurant in a consulting capacity alongside other gigs including television work and an ambassadorial role for Tourism WA.
Chatty and bursting with energy even after vigorous and prolonged hand-whisking of a bowl of eggs and sugar, he's taking us through preparations for parts of a delicious lunch that includes a tarte tartin with goat's cheese, gnocchi with blue cheese and candied walnuts, whole roasted cauliflower with Cafe de Paris butter, a baby carrot salad with fried quinoa and, of course, the chocolate tart.
Peppered throughout are behind-the-scenes stories from the kitchen and snippets of expertise, from how to keep your pastry shell from shrinking in the oven (freeze it before baking) to the best variety of potato to keep around the house (the royal blue is a "good all-rounder") and how to care for a sourdough starter ("it's like having a baby, it really is").
And though this class is demonstration-style, with our group seated watching Tony work in Cape Lodge's lakeside restaurant, it's still surprisingly hands on. One of us is pressed into service at a crucial point with the tart, while Tony frequently summons teaspoons from the kitchen so we can try what he's preparing.
A little later, we'll head out into the kitchen garden to taste herbs and edible flowers picked from beds of sprouting broccoli, cauliflower, broad beans, parsley and potatoes that are buzzing with bees (there are two hives on the property, along with vineyards producing some 3000 bottles of shiraz and sauvignon blanc exclusively for guests).
Cape Lodge has been offering these cooking classes for some years, but we're visiting during a time of change for the property, which has long been a stalwart of high-end accommodation in the Margaret River region.
As general manager Drew Bernhardt tells me, the aim is to offer an experience that's more private country house than straight-up hotel, allowing visitors to "discover our area just as a local would".
"We really want our guests to feel that Cape Lodge is their home away from home," he explains.
The process has already begun in the form of upgraded rooms, which have new bathrooms, soft furnishings and extras such as free wi-fi. Personally, I'd be more than happy to make our Lakeview Suite a home away from home on a permanent basis: it's spacious and quietly luxurious, with a very comfortable king bed, a sitting area with a TV and DVD player, a minibar that's mostly free and a bathroom with a spa bath and lovely amenities from local company Vasse Virgin. The balcony overlooks one of the lakes set in the property's 40ha grounds, which we explore on a couple of occasions, feeling as though we have the place to ourselves.
Future plans will see the introduction of complimentary in-room refreshments, free drinks around the pool in summer and an "apero hour" each afternoon with estate wines, aperitifs and snacks. There's also a selection of tours and activities for guests, including hikes on the Cape to Cape Track and food and wine experiences, and ideas to expand the existing program of cooking classes and long-table lunches with guest chef dinners, pop-up dining experiences, art and food retreats and even a summer music series.
In keeping with the "country house" idea, the kitchen — or at least the restaurant — is at the heart of of all this. As Drew says, the aim is to make the restaurant "more accessible to people who love great food and wine" by making it "less fine dining and generally more warm and inviting".
"The new food style will be strongly local, home grown and prepared using classic techniques, offering modern French country fare," he says.
This certainly chimes with Tony's philosophy on food. During our class, he sings the praises of South West beef and veal, Albany asparagus, Bannister Downs dairy products and, of course, the local Bahen and Co dark chocolate he's using in the tart. He talks about the advantages of working with your hands as much as possible in the kitchen — "especially for pastries and breads" — and provides the best explanation I've heard of the benefits of line-caught fish.
What comes through most strongly, though, is a sense of ease and enjoyment — and indeed we come away with a folder of tasty recipes that are simple enough to make again when we return to our real homes. As Tony puts it, "nothing should be too difficult" — in the kitchen, or on holiday.
Fact File
Bed and breakfast at Cape Lodge costs from $399 per room per night. A Dinner, Bed and Breakfast Package is from $669 per night including a three-course dinner for two, a welcome glass of wine, tea, coffee and cake, and more. capelodge.com.au or 9755 6311
Cape Lodge's restaurant is open daily for breakfast and dinner. Cooking classes are $145 per person including a long-table lunch with Cape Lodge wines. Themes for classes coming up for next year include French bistro classics, cooking with seafood, black truffles and mushrooms, and spring lamb. 
Disclaimer
Gemma Nisbet was a guest of Cape Lodge.
Categories