A fragrant blend: tea tasting in Mauritius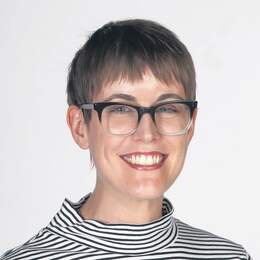 A visit to a Mauritian tea factory provides an opportunity to delve into the island's tea culture — and enjoy a nice cuppa.
I've been served delicate infusions of fragrant lychee tea in tiny glass cups in China and milky brews the colour of house bricks in England, and just about everything in-between, but I've never had a cup of tea quite like this.
There's the flavour, for starters. I've chosen black tea infused with Mauritian vanilla but I could equally have opted for the tropical taste of coconut or ginger, or mint, lemon, caramel and more.
Then there's the method of preparation: water is poured over two tea bags — and it must be two tea bags — in the cup, which is then covered with the saucer while it infuses, presumably to keep it hot. When Vikash, my local guide, indicates that it's done, I'm instructed to add milk and sugar — plenty of sugar — and remove the tea bags.
As the flavours of my cuppa suggest, I'm in Mauritius, at the tasting room-cum-restaurant of the Bois Cheri tea factory, in the island's south. It seems Mauritians are great drinkers of tea, which was originally introduced by French colonists, and Bois Cheri is one of the most popular brands. It's what Vikash drinks at home — as many as five cups a day, he tells me.
Founded in 1892, Bois Cheri is surrounded by neat, lush rows of tea plants, some of which we can see from our window-side perch in the restaurant. We'd seen workers plucking the leaves earlier as we'd arrived at the plantation's tea factory nearby.
At the factory, we'd seen the process that transforms the green, grassy-smelling tea leaves into familiar tea bags: a succession of conveyor belts, chopping machines, machines to heat and dry the leaves, remove fibrous material and grade the tea before it's packed into bags, fed into an ingenious machine that attaches the strings and then packaged into boxes. Some of it will be exported to nearby Madagascar and Reunion, and much will be sold for local consumption.
Bois Cheri is part of the so-called Tea Route, a tourist trail focused on the island's colonial plantation history.
It links the tea factory with Domaine des Aubineaux, a 19th century mansion surrounded by a garden of exotic plants in the island's central highlands, and St Aubin, another colonial home, which was built in 1819 near a sugar factory near the south coast and later moved to a slightly more tranquil location close by.
We stop off at the latter after our tea tasting for a tour of the estate's gardens, which grow vanilla and anthurium flowers, and its small rum distillery, where we see workers filling bottles of spirits by hand, before settling in at a table on the wide veranda of the graceful historic home — now an elegant restaurant — for a lunch incorporating local ingredients including palm hearts and, of course, vanilla. It's also possible to stay on the property, in one of the three guestrooms in a 1908 Creole house.
Later, back at my hotel, I discover a few Bois Cheri vanilla tea bags in among the tea and coffee-making supplies in my mini bar.
And so I pop two of the tea bags in a cup, retrieve the milk and sugar, and sit back while I wait for the kettle to boil.
Fact File
Air Mauritius currently has return economy flights from Perth to Mauritius from $1353. Travel agents, airmauritius.com or 1800 247 628.
Local tour operator Emotions offers a range of day tours and excursions, including tours of the Tea Route. See emotionsdmc.com. 
Disclaimer
Gemma Nisbet was a guest of Emotions and Air Mauritius.
Categories