Our World

A Travel Editor's Guide to Africa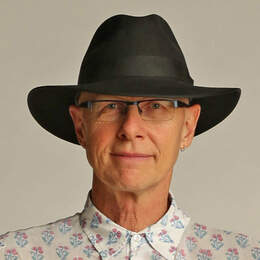 The best spots for wildlife viewing, where to find cultural experiences, and the safest countries. Stephen Scourfield uses his extensive travel through Africa to unveil the secrets of the east and south of this diverse continent.
Africa is the world's second-biggest continent and a complex tapestry of more than 50 countries — there are 54 members of the African Union across a landscape comprising more than 20 per cent of the Earth's land area.
The west and north, with the cautious exception of Morocco and, increasingly in the travel industry's collective mind, Egypt, remain problematic.
And so, for the purposes of looking at great African holidays and experiences, I am concentrating on east Africa and sub-Saharan Africa in the south.
The big desire behind most travel to east Africa is to see wildlife, for there it is in volume — grass plains full of grazing animals, predators looking at them, slowly wagging their tails, and healthy biodiversity.
In southern Africa, the first country to spring to mind is South Africa, of course.
But the belt slung low across the country's waist is a good target — Botswana and Zambia are stable and secure, the Victoria Falls-end of Zimbabwe is well geared to visitors, and, to the west, Namibia.
South Africa, not easily writing its new history by the day, has a strong cultural and contemporary story, but the wildlife of Kruger National Park is not to be underestimated.
Readers often say they find the prospect of planning travel to Africa daunting and, in many ways, I think it's because they try to include too much. I think of the African continent as our regional neighbour — just out there, over the horizon of the Indian Ocean. It doesn't have to be a once-in-a-lifetime journey, and flying around Africa is easy.
Once we think of it as possibly one of many, we start to think in small bites and smaller distances. There's no reason that you wouldn't just go to Cape Town and Kruger in South Africa on a first visit; Victoria Falls (Zimbabwe and then Zambia sides) and then continue through Zambia to Botswana on another; Kilimanjaro, the Serengeti and Masai Mara on the next.
SOUTH AFRICA
It is both wildlife and culture that draw visitors to South Africa. The real icons are Kruger National Park and the Cape Region, with its jewel city of Cape Town, backed by Table Mountain and looking out towards Robben Island, where political prisoners, including Nelson Mandela, were held during the apartheid era. There's a chic, hipster side to Cape Town, and a collection of boutique hotels, like MannaBay, Four Rosmead, Kensington Place, More Quarters and the affordable Andros Deluxe, bookable at less than $200 a night. From Cape Town, there are day trips out there, as there are to Stellenbosch and Franschhoek in the Western Cape wine-growing region, with its distinctive Cape Dutch architecture and vineyards that are centuries old. The Western Cape is on the end of the Garden Route — a drive along the south coast, stopping in at some of my favourite places, such as Knysna, Hermanus, Mossel Bay, Plettenberg Bay and Nature's Valley and ending in George. For the Cape Town area and Garden Route, I'd need an absolute minimum of 10 days.
The Cape has a weather pattern quite different to the rest of the continent — from November to March, it's dry and sunny, and good for visiting, while neighbours might still be in wet season. But ask Capetonians, and many will tell you that March, April and May are the perfect months: "The winds have dropped, it's mild and the tourists have gone".
In the east, Kruger National Park is the big drawcard — more than 19,000 sqkm of African landscape and plenty of animals. South Africa National Park officials think there are between 1620 and 1750 lions, 1000 leopards, 120 cheetahs and more than 13,500 elephants in Kruger. Add to that giraffes, rhinos, hippos, buffalos, and good birdlife, of course.
The best months to spot wildlife are from May to September, in the dry season. It's worth knowing that the later in the year you get, the more the landscape dries, and the more wildlife gathers around remaining water, so the easier it is to watch.
BOTSWANA
Botswana is the home of big elephant herds. While, across Africa, poaching is severely impacting elephant numbers, there is good protection for them in Botswana, which reserves like Chobe National Park show. It is estimated that 45 per cent of Botswana is protected conservation land. Chobe is also a very good place to see big cats — lions, leopards and cheetahs.
The 15,000 sqkm Okavango Delta has World Heritage status. And this rich and dramatic delta is an important habitat.
Tsodilo, in the Kalahari Desert, also has UNESCO World Heritage listing, but for its rock art — one of the densest concentrations of it in the world and up to 100,000 years old. UNESCO describes it as the "Louvre of the Desert".
April and May are good weather months for Botswana, with clear skies and a green landscape. From June to August, it is warmer in the day and very much peak season for safaris. As the land dries, wildlife compresses around waterholes — this is a good time to see animals.
In September and October and November, it heats up — I was in Botswana last November and there were temperatures to 40C, but the big bonus was that by now everything congregates around any available water. But be warned — as soon as it rains, they all very quickly disperse.
Rains generally come between December and March.
ZAMBIA
South Luangwa National Park is my first recommendation. It's one of the world's great wildlife sanctuaries, with animals drawn by the oxbow lagoons of the Luangwa River, which many scientists believe to be the most intact major river system on the continent. By April and May the land is drying and night temperatures dropping, particularly at the higher altitudes and in the south. Most safari camps open at the beginning of June, and recommend July and August as good months to visit. It warms up in September and can be hot by October. But I like it then. As the landscape gets drier, wildlife compresses around water, making for great intensity. The rains come mainly from December to March — and as soon as they do, the animals disperse again. I particularly like that the Zambian government has put the emphasis on local employment in tourism — we are surrounded by Zambians.
ZIMBABWE
More than 400,000 travellers will arrive this year, most to visit Victoria Falls, where the Zambezi River drops more than 100m, throwing up mist that might be seen almost 50km away. "Mosi-O-Tunya" — the smoke that thunders.
By April and May, the rain season has cleared, and the land is green and drying out. By June to July, it's cold at night, and August and September are good months, as the game starts to gather around water. It's hotter in October, but very good for wildlife safaris. Come November it's hot but rain is on the way. The best time to see the falls is from May, when there's hopefully still plenty of water. And don't miss the canoe trip on the Zambezi, passing hippos.
NAMIBIA
It is famous for San Bushmen and the Namib Desert, and I'd particularly put that — a big ephemeral pan set in 325m red sand dunes — in your sights. San Bushmen and Himba people (often described as the most beautiful people in the world) are used to visitors, and a good and respectful way to start thinking about this is through visiting the Living Culture Foundation Namibia (lcfn.info) — it "focuses on cultural co-operation in rural areas" and lists living museums which can be visited.
Namibia is good to visit all year round — it's pleasant and dry — but April and particularly May are great months, with a crispness in the air and greened landscape. From June to August, it dries and cools, with cold nights, and wildlife gathers around water sources. Namibia gets less rain than the countries to its east, though between December and March there can be some humid days with an afternoon thunderstorm or shower. This is more in the east, not in the Namib Desert, which is one of the planet's driest regions.
KENYA
Kenya, which has an election rerun on October 26, has had its problems with politics and security, and the north feels most problematic — but Nairobi is still the gateway to Masai Mara wildlife viewing.
The big wildebeest and zebra migration north across the Serengeti comes to a climax around September, when wildlife runs into the obstacle of the Mara River and tends to spread across the plains. But the wildlife of the Masai Mara is fantastic — big elephant herds tread almost silently, a couple of lions tagging along behind, tails swaying. A leopard has hauled a hunted impala 7m up a tree. The best wildlife viewing is generally from late June to October.
TANZANIA
Serengeti National Park, the Ngorongoro Crater and Mt Kilimanjaro. It's an epic "hit list" in Tanzania alone. (Not to mention that very African, vibey city, Dar es Salaam). The Serengeti is the start and end point of the big wildlife migration. Yes, don't forget that they come back south, too, when there are fewer visitors — after calving in the southern Serengeti from late January to mid March, the trek north begins and the herds usually have arrived in the Masai Mara by early August. The journey south usually begins in November.
Ngorongoro Crater is a beautiful safari site, and home to people of the Maasai tribe. The Ngorongoro crater is the world's biggest intact volcanic caldera, and in mountainous volcanic landscape which is home to wildlife's "Big Five".
Tanzania is 1220km from north to south and just slightly less from east to west, so the climate varies throughout. The dry season is from June to October — good months to visit. June and July are the best months to watch the wildebeest migration, as the herds start to move north across the Serengeti towards Kenya.
But here's a tip — late January and into February is interesting as this is when the great herds have headed back south and are calving in the southern Serengeti — a time of hunting for their predators. There are "short rains" in November and December.
RWANDA
Rwanda is a "land of a thousand hills", with jungled hills, tea plantations and the Volcanoes National Park, home to mountain gorillas. It is also a safe and stable country for visitors — even though the genocide, when militant Hutus slaughtered a million Tutsis and moderate Hutus in 1994, remains part of its modern story, through gentle and moving telling at the Kigali Genocide Memorial Centre in the capital. Throughout Rwanda, there are welcoming people (just "Rwandans" now, not citing a tribe), dancers, crafts and arts.
Its western side is edged by a row of freshwater lakes along the Great Rift Valley but its big drawcard for visitors is the chance to trek to spend time with mountain gorillas. The most popular months are from June to September, and then December to February — these are the drier months. But Rwandan authorities have significantly increased the compulsory gorilla trekking permit, from $US750 to $US1500 per person for all visitors. Visitors are limited to just 80 a day, who spend no more than an hour with a gorilla family. Ugandan permits are $US600 per person.
UGANDA
One of the best places to visit gorillas in Uganda is in the Bwindi Impenetrable Forest, which is a UNESCO World Heritage Site in the south-west. There are more than 300 gorillas — nearly half of the world's population of probably fewer than 800. Once again, June to September are good months. Primate walks to see both mountain gorillas and chimps are more difficult in the rainy season — rainforests get wet and slippery. Chimpanzee tracking has become more and more popular, and Kibale Forest is the place to head for. Overall, the best game viewing in Uganda is during the dry seasons from June to August, then December to February. Security issues are domestic, aimed at government opposition.
ETHIOPIA
In Addis Ababa, there are not only the early roots of Christianity, brought vividly to life during January's Timkat (Epiphany) celebrations, but the remains of the earliest found hominids. Creationism and evolutionism hand-in-hand. Lucy is a 40 per cent complete skeleton of a hominid thought to have lived 3.2 million years ago, found in Ethiopia's Awash Valley in 1974, and only outdone by Ardi, who lived 4.4 million years ago.
In the north is Axum — once the capital of the powerful Axumite kingdom, from the 4th century BC to the 10th century, before Ethiopia was so-called.
This is a remarkable place.
Historically, any political and security problems in Ethiopia have been close to the disputed Somali border, and more recently through the protests by Amharic people and Oromos, of the Oromia region, who feel marginalised by the government.
It's best between October and June, in the dry season.
MALAWI
Lake Malawi is the main drawcard, and is among the warmest spots. But, across Malawi, expect the mid-20s during summer between January and March, and avoid the rainy season, which is from October to April.
MOROCCO
Morocco is sunny and hot most of the year. Its central desert regions get very hot during summer, from June to August, but the coast is tempered by ocean breezes. So aiming for spring, from March to May and autumn, from September to November, is a decent plan.
Deep in the labyrinths that are the medinas of Fez and Marrakech, smell the tangy cuisine saffron-laced couscous, slow-roasted lamb and savoury tagines.
And when it comes to staying in Marrakech, well, take a look at riads like Villa Makassar, AnnaYela, Dar Al Assad and La Sultana.
There are easily booked short trips into the Saharan Morocco.
EGYPT
Though the situation in Egypt isn't quite settled, the Department of Foreign Affairs and Trade advises "reconsider your need to travel" and in our Africa Guide last year, I still felt too concerned about the situation there to include the suggestion of travelling there.
Touring companies have somewhat cautiously put their toes back into Egyptian waters (including small group companies like Geckos, Peregrine and Intrepid, and the likes of Trafalgar and Scenic are back) and I do recommend travelling with a good company.
It's best to visit from September to November, in autumn, and in spring, from February to April. Be aware December and January can be pretty cool, except in the south.
Cairo is hot and muggy from June to August, and I'd avoid that.
But standing before Giza's pyramids (the biggest, Pyramid of Khufu, is 138m and was built about 4500 years ago) cannot be underestimated.
Six decades over Africa
Sixty years ago next month, South African Airways became the first foreign airline to bring scheduled flights into Perth when a 65-seat Douglas DC-7B left Johannesburg, called at Mauritius and the Cocos Islands and arrived here.
Precisely a decade after that 1957 flight, jets were introduced, which reduced the flying time to 18 hours, though they still came via Mauritius.
Now the South African Airways flights between Perth and Johannesburg are direct, daily, on an Airbus 340, in about 11 hours, and the airline often puts out tempting prices.
From there, we West Australian travellers are connected to SAA's Africa network, which is the biggest across the continent, particularly including low-cost carrier Mango and partner airlines Airlink and SA Express. That opens up every corner of Africa on one ticket.
But another airline to particularly look out for is Ethiopian, an African success story. Based in Addis Ababa, Ethiopian Airways flies to more than 85 destinations across five continents — and, more specifically, almost 70 African cities.
Indeed, in December, global financial news provider and analyst Bloomberg named Ethiopian Airlines one of Africa's rare corporate success stories — the continent's only consistently profitable airline. Addis Ababa has become a hub for airline industry expertise, with world-class maintenance facilities servicing planes from as far as Mozambique and Nigeria, and a much expanded pilot school.
Weather eye on climate
The weather across the continent varies greatly, of course, but across Africa, I'm told of changes in climate.
The Food and Agriculture Organisation considers Africa highly vulnerable to climate change, because many socio-economic activities, mainly agriculture, depend on climate, and particularly on rainfall.
And tourism depends on climate too, of course — not just in terms of visitors' comfort, but of the rhythm of wildlife and human activities.
Friends in Uganda say the rain season doesn't seem to come as it's supposed to, and the dry season seems hotter than in the past. Keep in mind that the vast majority of the population earns a living from agriculture, so changes to the seasons are critical.
It may be that Africans, who have contributed less than industrialised countries to global warming and benefited least from fossil fuels, may suffer most from global warming.
Africa is a politically dynamic continent. There are always shifts.
But two, in particular, have caught my attention recently.
In July, new laws gave the Tanzanian Government the power to tear up and renegotiate mining contracts, partially nationalise resources companies, introduce higher royalties, enforce local beneficiation of minerals and bring in strict local content requirements. UNESCO lists the top threat to Selous Game Reserve as mining. One of the biggest wildlife reserves of the world, in the south and covering 50,000sqkm, and four times bigger than the Serengeti, there are safari lodges and safari companies. It was declared a UNESCO World Heritage Site in 1982.
For here the Great Rhuha and Rufiji rivers come together, and there are hot springs and big herds of Tanzanian elephants. Boat trips along the Rufiji are popular on Tanzanian safaris.
The Kenyan Government has banned plastic bags, targeting any company manufacturing or selling bags with significant fines, and even prison sentences. It is specifically aimed at bags in shops and grocery stores. Bags designed for multiple use are not included in the ban.
Numbers are increasing
A record 18.6 million visitors will travel to southern Africa this year, according to analysts at Euromonitor International. The same number crunchers predict that growth in international arrivals to sub-Saharan Africa will reach 25 million trips by 2022.
The World Trade Organisation believes that tourist numbers in Africa might jump to 134 million a year by 2030. But let us put that into perspective — Venice will see 25 million visitors this year, and the African continent is the world's second biggest, with a home population of more than a billion people.
Euromonitor attributes the growth, in part, to many countries moving away from only promoting Africa as a safari destination, but exploring other niche categories.
"The travel and tourism market continues to introduce products that suit different type of travellers, accounting for strong growth in major cities across sub-Saharan Africa," Euromonitor research analyst Christy Tawii says.
The United Nations Conference on Trade and Development's Economic Development in Africa Report 2017, which was released in July, focuses on tourism for transformative and inclusive growth. It encourages Africans to harness the dynamism of the tourism sector. That rings even louder in this UN-designated International Year of Sustainable Tourism for Development.
A spokesperson affirms: "The tourism sector has been praised for its capacity to stimulate economic growth through the creation of jobs and by attracting investment and fostering entrepreneurship, while also contributing, if properly harnessed, to the preservation of ecosystems and biodiversity, protection of cultural heritage and promotion of empowerment of local communities."