A Santiago stopover: What to do with a day in the Chilean capital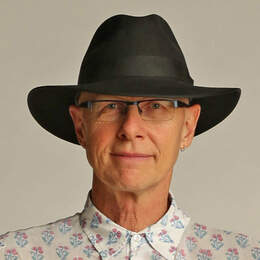 Got a day to play with in Santiago? Sample urban art, historic markets, poetic locals and more.
It's a stopover day in Santiago, the capital of Chile.
And it's easy to fill.
See it from street level
Bellavista barrio is a good area to stay and its streets are a contemporary art gallery. On one wall, Marilyn Monroe, and on another, outside a tattoo parlour, the Virgin Mary holding a puppy. A waterfall in a forest. Greek gods, wolves, a boy playing a guitar. Lots of Bob Marley, outside the jammin' clubs. People toss their rubbish out onto the pavement to be swept up in the morning — one woman using a 4m-long palm frond. Santiago is a night-life city, so nothing much happens before 10am, but I like the place early, sun poking down the streets with their colourful houses, and for breakfast I perch in a corner shop with fresh, sweet brioche and strong coffee for CLP1150 ($2.30), and watch the locals come and go, nodding good morning. "Buenos dias."
See it from a height
The funicular to the top of San Cristobal hill opens at 10am, finishes at 7pm, and for CLP2000 ($4) return, you can rise the 300m to the top and get sweeping views of Santiago, with the snow-capped Andes as a backdrop. At the top towers a 22m statue of the Virgin of the Immaculate Conception, looking down on an amphitheatre that the Pope will visit in 2018.
A marketing plan
Central Market (Mercado Central on the maps) opened in 1872, replacing a previous market destroyed by a fire in 1864. Locals are still proud of the central cast iron frame and roof, which came from Scotland. The restaurants under this roof use a lot of local produce and though labelled a bit "touristy" — well, I've never had a bad meal there. While there are trinkets and clothing, it is the seafood that draws visitors to look. It's the place for seafood lunches.
But, to be where the locals shop, head to Vega Central market, which is full of agricultural produce. There are 1000 stands and 6000 people working here. Keep walking through and through — the further away you are from the Mapocho river, which divides the city socially and culturally as well as physically, the more authentic the experience gets. The restaurants at the back serve good lunches for about CLP3000 ($6). It's open from early until 7pm.
Drink it up
Chileans are not unused to earthquakes … "terremoto". Indeed, in 1960 the Great Chilean Earthquake at Valdivia was the most powerful earthquake ever recorded, variously placed somewhere between 9.4–9.6 on the Richter scale and killing an estimated 5000 people and making two million homeless. And the word terremoto is used in everyday life, perhaps rather oddly for an iconic Chilean drink. The sweet young, fermented white wine pipeno is added to pineapple ice-cream, usually in a one litre glass, perhaps with grenadine (a sweet pomegranate reduction) and even some rum. My friends tell me it is called terremoto because it will easily leave you feeling that the ground is moving. The next round is usually the same but in a half- litre jug. It's called replica, which means "aftershock".
There are those that believe the best Chilean wines are cabernet sauvignon, and the best of those come from the Maipo River valley in which Santiago sits. The Maipo River pours off the Andes and there are wineries on the city's doorstep. A good way to explore is on an organised cycling day tour. The 2010-2011 vintage is particularly good, as it was a very hot summer and very cold winter.
For Chilean beer, try Kross Bar in Bellavista.
Vendors sell juice for about 20 cents from carts on the street — just loads and loads of oranges and a crusher, no water or ice added.
Pick up some poetry
Chileans are engaged and political. It's part of their mindset — part of their culture. After Spanish invasion and occupation came the Chilean War and independence in 1818, the dictatorship of Bernardo O'Higgins, eventually more liberal and then parliamentary and presidential eras before the 1970 election which handed the Marxist and Socialist Party member Salvador Allende Gossens the reins.
He kicked out big US copper companies, put money into public health, and gave free milk to small children, but it was also legislated that no one could have more than 80ha of agricultural land, anything over that being bought by the State for a low price. The rich landowners hated it, the poor loved it, and the country was not only divided but poised for an eventual return to dictatorship under army chief Augusto Pinochet. A democratic dream was crushed. One might find a way into Chile's contemporary political history through the great Chilean poets and politicians Pablo Neruda and Luis Emilio Recabarren. Don't be scared; one of Neruda's best is his Ode to Tomatoes (he wrote a lot of poems about food, loved the tomato and potato-based stew called "caldillo de congrio", and also wrote his Ode to My Socks). Another way is to visit the city's Museum of Memory and Human Rights Museum, for more fact than opinion.
Dying to see it
"People in their thousands are dying to come here," says a Chilean friend as we enter the General Cemetery. It covers 120 soccer fields, he tells me, in the most common form of Chilean measurement. It was the first cemetery in Santiago and shows this is still a city divided by money. The poor might rent a niche for the corpse of a deceased relative for $US150 a year — at the end of five or 10 years, it is hoped they will buy, but if not the city will remove the remains and cremate them, and re-rent the niche.
To buy one will cost perhaps $US2000 for what one friend calls "a multi-storey apartment". But the wealthy have big family mausoleums. Having recently written in these pages about animism in Madagascar, the meaning of the term "animismo" will feel obvious to some. For, here in the cemetery, families visit and celebrate the life and keep a relationship with the deceased. Some believe in two deaths — the first when the heart stops, the second if someone is forgotten. But many locals also see connections to the years of dictatorship when thousands of people went missing but are still remembered.
Santiago's General Cemetery is one of the biggest in Latin America and, in fact, about two million people have been busy dying to get in here — and the Metro is easy to use. Buy a ticket at the window for between 610 ($1.20) and 740 ($1.50) pesos, depending on the time of day, and you're through the barrier and on. The cost is to enter, and it doesn't matter how many stops you travel.