A serious shopping list for meals at sea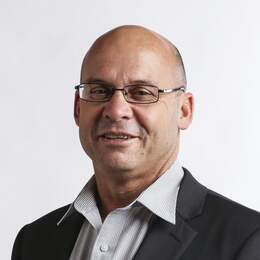 The amount of food needed to feed 3100 passengers and 1200 crew is absolutely mind boggling. 
It's testing time in the galley of Emerald Princess where every dish on the dinner menus is lined up for tasting by judges, including food and beverage director Dieter Welp.
There's no fuss if a junior chef is asked to add a little salt to the soup but what if they have to chuck the lot and start again? That rarely happens and just as well because they make a lot of soup down here. Sometimes a 1000 litres a day. Talk about having your heart in your mouth when the boss samples a spoonful.
This taste-testing process for every dish on the menus goes on before every lunch at sea and every dinner. Mr Welp's team produces roughly 18 tonnes of food a day and it is served to more than 3100 passengers across restaurants, room service, buffets and cafes.
With about 1200 crew to feed in addition to the passengers, his pre-cruise preparation is more spreadsheet than shopping list. Just to give you a taste, there's 4000 dozen eggs for an 11-night cruise, 8000kg of melons and 4500kg of potatoes.
Mr Welp loads up with 160 tonnes of fresh produce before leaving Auckland for this cruise.
When the ship docks at Circular Quay in Sydney, he'll have a day to reload before sailing again.
There are 17 storage rooms to separate the produce and keep it at optimal temperatures. One is set aside just for bananas, which come aboard as ripe, half ripe and green. Safety is a major concern with big volumes of food moving around and so much cooking going on even when the ship is battered by huge swells in the Tasman Sea.
Emerald Princess has 19 decks and Mr Welp makes it a rule never to take the lifts as a way of staying in shape while on duty seven days a week for months at a time. He worked on the then-new Emerald Princess in 2007 and is delighted to be back aboard despite the long absences from his family in South Africa.
"This ship particularly I find a very happy ship, which makes everybody's life a lot easier," he says. "Everybody just does what they need to do but they are happy doing it and you feel it wherever you go."
His favourite memory of a long career is the 60th birthday party for actress Lauren Tewes aboard Sea Princess. Tewes played sweet and sexy cruise director Julie McCoy on The Love Boat, the 1970s TV series which sold a generation on the idea of holidays at sea.
Many of the crew on Emerald Princess are characters in their own right. People such as the Lithuanian cocktail waitress who does a delightful shimmy while she shakes a martini, and wine expert Lachezar, whose Bulgarian name means "smiling, radiant person".

Mr Welp said the service staff interaction with passengers was a key part of the food and beverage division. He gave the example of a budding magician whose personality and tricks made his bar the busiest aboard. "Sometimes they really want to impress people."
Emerald Princess arrived in Australia for the first time last November, docking at Fremantle after 48 nights traversing four continents from the United Kingdom en route.
It was one of 48 calls ships in the Princess Cruises fleet made to WA ports in 2016, injecting an estimated $30 million into the State's economy.
Emerald Princess loaded more than 11 tonnes of fresh produce on the day it docked at Fremantle. That's a big order even by Mr Welp's standards.
Disclaimer
Brad Thompson was a guest of Princess Cruises.
Categories