A Shropshire road trip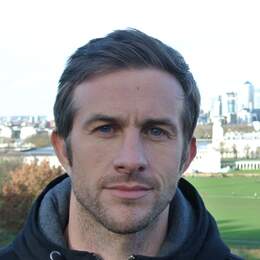 STEVE McKENNA becomes a Shropshire Lad while enjoying the bucolic English countryside
For our annual boys' weekend, my Dad, brother and I have based ourselves on the north-eastern edge of the Shropshire Hills in Much Wenlock, a quaint town of about 3000 people set around the remains of a 12th century priory founded by the Normans on the grounds of an Anglo-Saxon monastery built 400 years earlier.
Like most of the places we visit on our Shropshire road trip, Much Wenlock has a tidy and prosperous aura, with picturesque Tudor, Georgian and Victorian buildings, a cluster of independent stores and galleries with neat, enticing window displays and a raft of charming old pubs, some of which have rooms for guests.
We like the George & Dragon Inn in particular. Locals and out-of-towners rub shoulders in the pub's main lounge and the other nooks and crannies out back, where there's a fireplace, dartboard, piano and more tables for food. Pub grub is also served further along the High Street at The Talbot, another friendly establishment with a long history.
While Shropshire looks and feels quintessentially English, it is often considered part of the Welsh Marches, the historical moniker given to the group of English counties bordering Wales. Indeed, on the western edge of the Shropshire Hills, you can hike by Offa's Dyke.
This linear earthwork was commissioned by an 8th century Anglo-Saxon king and stretches 285km, roughly tracing the current divide between England and Wales. As well as off-road biking, road cycling is also popular in the Shropshire Hills — helped by the relative lack of vehicular traffic. It's striking how quiet things are compared to other, more well-known English countryside destinations, such as the Cotswolds. Not that we're complaining.
It means the narrow winding lanes aren't jam-packed with drivers with eyes on maps instead of the road, and parking spaces in Church Stretton, Bishop's Castle and Clun are fairly easy to come by, too.
Even Ludlow, on the southern tip of the Shropshire Hills, isn't as busy as we expected. Renowned for its ruined Norman castle and imposing fortifications, and prim half-timbered Tudor and painted Georgian buildings that slope down to the River Teme, Ludlow was hailed as "probably the loveliest town in England" by the poet Sir John Betjeman.
We potter around the town centre, browsing the eclectic shops and bric-a-brac stalls on the market square, and ponder where to venture for food and drink. There is everything from traditional tearooms and pubs to Thai restaurants, tapas bars and French bistros, while gin fans should seek out Taste At No. 1, which has a superb selection of artisan gins hand-crafted in Ludlow — or "Shropshire's gastronomic capital", as it's known locally nowadays.
This is an edited version of the original, full-length story, which you can read here.
A message from Travel Editor Stephen Scourfield...
Thanks for reading us – we value your continuing interest and our connection with you.
But as our readers increasingly move to digital, we have to keep up with them.
As I'm sure you'll appreciate, there are costs involved in doing what we do for you.
To support Travel, reading the full story now requires a digital subscription (it's $1 a day for full access to thewest.com.au, for all your devices).
If you have the newspaper home delivered, you may already have complimentary premium access to thewest.com.au and our digital editions.
And we have other packages, including $9 a week for the weekend papers and everyday digital.
Stephen Scourfield
Categories