A slice of Spain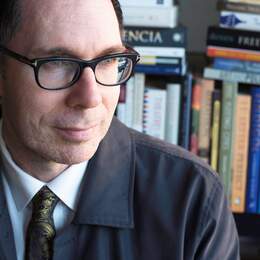 The Travel team and friends spend a weekend with icons
We are living in the Lucky State, not only because we can travel freely throughout vast West Australian regions of natural beauty and cultural and historical significance, but because we can also travel "internationally".
For example, we have an authentic slice of old Spain on our doorstep.
New Norcia is not only Australia's only monastic town, but a Spanish Gothic and Romanesque architectural capriccio brought to life and parachuted into the WA Wheatbelt in the 19th century.
For once, the words "iconic" and "unique" are not mere hyperbole.
New Norcia might even be the ultimate day trip.

The New Norcia photography & writing weekend
'To write is to carve a new path through the terrain of the imagination, or to point out new features on a familiar route ... So stories are travels, and travels are stories." Thus writes Rebecca Solnit in Wanderlust: A History of Walking. It was the perfect book for a late-night reading at West Travel Club's first New Norcia Photography and Writing Weekend.
It also sums up the series of workshops, tutorials and performances held in the monastic Wheatbelt town last Saturday and Sunday.
Because all of us — almost 30 of our readers, Travel Editor Stephen Scourfield and travel journalists Mogens Johansen and Will Yeoman — were there to carve new paths. To find new features on familiar routes.
And to become better writers, better photographers and better friends.
Read the full story here.