A stroll in the park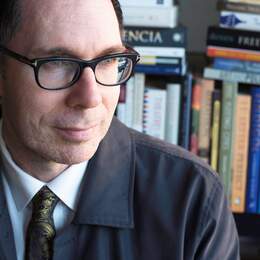 Greenmount National Park has unexpected associations for WILL YEOMAN
Two weeks ago, I made what was then the easiest journey in the world but now seems all but impossible: a 30-minute drive from my house to Greenmount National Park.
Even then, it felt eerie to leave the car and walk the final kilometre or so to the Greenmount Lookout and not see another soul.
Once there, the views across the forest and Swan Coastal Plain to the distant city were indeed spectacular.
But it was the walk there and back which left the greater impression. Jarrah, Marri and Wandoo trees, living and dead. Grass trees in various stages of growth. Fallen branches, large rocks, (further on there are blue stone quarries), stones and gumnuts. The cries of distant birds. No human voices. No traffic noise.
All so peculiarly Australian. Yet in the twisted architecture of a dead, hollowed-out tree and the lonely cairns — who put them there? — were echoes of other, very different, parks I'd visited in different parts of the world.
Like the ancient 28-hectare Highgate Wood in North London, where I once strolled with friends who lived in nearby Muswell Hill. We'd entered at Lodge Gate, just off Muswell Hill Road, and walked south-west towards Bridge Gate before heading back up to Cranley Gate.
Making our way through oak and holly, we saw grey squirrels, woodpeckers and other small animals and birds. And — strange to say, now — felt the presence of the woodland spirits.
This is an edited version of the original, full-length story, which you can read here.
A message from Travel Editor Stephen Scourfield...
Thanks for reading us – we value your continuing interest and our connection with you.
But as our readers increasingly move to digital, we have to keep up with them.
As I'm sure you'll appreciate, there are costs involved in doing what we do for you.
To support Travel, reading the full story now requires a digital subscription (it's $1 a day for full access to thewest.com.au, for all your devices).
If you have the newspaper home delivered, you may already have complimentary premium access to thewest.com.au and our digital editions.
And we have other packages, including $9 a week for the weekend papers and everyday digital.
Stephen Scourfield
Categories