Our World

A taste of Barcelona — from Gaudi to tapas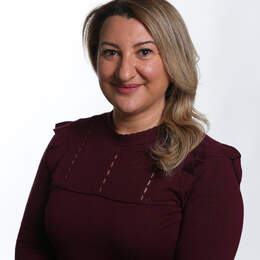 It feels good to fit in when travelling — especially when the locals embrace you as one of their own.
It's happening a lot during my first visit to Spain's Catalonia region, and I feel slightly guilty that I cannot chat in their native tongue.

For one elderly woman at a tapas bar in Barcelona's well-to-do neighbourhood of Eixample, my inability to speak Catalan or Spanish is clearly not a problem. Dressed impeccably, complete with a string of pearls around her neck, she looks slightly fragile but manages to perch herself on the high stool beside me.
It's Easter Monday, a public holiday, and well-dressed families are strolling along the elegant broad boulevard of Passeig de Gracia as they head out happily to celebrate the holy day.
But this woman is alone and hasn't stopped talking since she placed her coat on my chair, so I'm guessing she relishes my company. Fine by me. I'm on my own and, having landed only a few hours ago, appreciate her advice — she is pointing out the best dishes to try. Finally we speak the same language: food.
Occasionally I respond with a nod of my head and a "si". Either it's working or she cannot hear me. It matters not. I have no idea what she's talking about, but I'm enjoying the way it sounds. Plus the food is delicious. Eventually I pay my bill and bid my new friend "goodbye" and "Buona Pasqua" — wrong languages, but it's the best I can do and I'm rewarded with a smile.
This sets the tone for my entire time in Barcelona. I feel right at home.
Most shops are closed because of the Easter holiday but I want to explore, so I play it safe and stay in this classy neighbourhood, close to my hotel.
My eyes are practically popping out of my head when, within minutes, I come across not one, but two buildings by iconic architect Antoni Gaudi: colourful Casa Batllo and Casa Mila, aka La Pedrera. They are as extraordinary and exquisite as I had imagined.
I have a taste for this city and suddenly I'm hungry for more. Using only a basic map, I venture away from the main road and am impressed by how easy it is to navigate this place with its grid-like streets.
I'm here for only four nights and already I'm kicking myself for not staying at least two weeks... or perhaps a lifetime.
There is only one thing on my must-do list: visit Gaudi's mammoth architectural feat Sagrada Familia. I booked my ticket online back home so it's locked in for the next day, which means today I can be flexible with my sightseeing.
The Easter holiday made hotel accommodation a little tricky. Mid-range hotels were booked out so I decided to stay at Mandarin Oriental — it's a brand I know and trust and I like the extra security it offers in a new city. Its central location means most of the key attractions are within walking distance. More importantly, I feel safe.
Having arrived hours before check in, the hotel staff do everything to help me feel human after a long flight. That means access to the day spa and secure storage for my luggage and travel documents while I do some sightseeing. The peace of mind is worth the extra expense. Also, I must admit, I totally forgot the room rate was in euros. I am yet to pluck up the courage to check the currency conversion on my credit card statement...
The concierge has booked me a two-day ticket for a hop-on, hop-off bus tour. Perfect. For €40 ($65), Barcelona BusTuristic stops at most of the city's major attractions and I can stay on or off as long as I like, plus I get a map, discount vouchers and a handy audio guide. There are three circuit routes — red, blue and green — covering an extensive area.
I take the full tour first to get my bearings and then do it again — this time stopping to check out the sites.
The sun is shining on Tuesday and I fail to contain my excitement for my first visit to Sagrada Familia. The basilica is the highlight of my trip and something I've wanted to see since I was a teenager, so I'm more than happy to spend several hours exploring and absorbing.
Now, don't judge me, but during my bus tour the previous day I came across Camp Nou, which soccer fans will recognise as the home of FC Barcelona and the best player in the world, Leo Messi.
The place is massive — it boasts a stadium for 99,000 people, a museum showcasing more than 115 years of history and an ice rink. Surprisingly, there are no crowds today so after the basilica I can't resist what turns into an hour-long visit that includes shopping in the 2000sqm megastore. Store staff are so helpful and handle all the paperwork for my tax refund; explaining exactly what to do at the airport and suggesting I arrive early. This proves invaluable because after more than an hour in the airport's refunds queue (before checking in) the American woman behind me tosses up whether to stay to claim €500 or catch her boarding flight. She chooses the latter.
Wednesday offers perfect, sunny weather for a visit to La Rambla. That morning four hotel staff members ask me about my plans for the day and their expression immediately changes to one of concern when I mention the 1.2km-long boulevard, with all offering similar advice: try not to stand out as a tourist; do not bring my large camera; keep my pockets empty; avoid large crowds; and beware of petty criminals on the side streets.
I almost chicken out. But I've travelled extensively through Europe and I'm well aware of pickpockets and gypsies and the efforts they will go to in their attempts to rob tourists. Also, I'm suspicious by nature and do not trust easily so when I arrive at the very start of La Rambla at 9.30am, I stop for a few minutes to get my bearings and people watch. And although they are subtle, the criminals stand out just a tad — even more so when I arrive at the market and pickpockets try their luck, but fail miserably.
With origins dating back to 1217, Rambla's Mercat de la Boqueria is worth a visit. It's early, so market stallholders are still setting up, which means few tourists. Their stalls are stunning and the range of fresh produce is impressive. There are butchers chopping carcasses to reveal offal of all shapes and sizes; fishmongers offer bizarre creatures — some so fresh they are still moving; and bars are packed with locals feasting on dishes cooked to order.
But my favourites are the colourful stalls selling everything from chocolate (it is Easter, after all) to cured hams, candied fruit, fresh juices and fruit and vegetables. They are so beautifully presented that I cannot help but indulge. A paper cone filled with sliced dried sausage, cubes of cheese and shaved Jamon Iberico ham. Divine. It's all washed down with thick and naturally sweet juices.
I can't resist buying small white peaches, loquats the size of eggs and fresh dates for later, and continue my Rambla tour, slowly making my way down to the end, where a statue of Christopher Columbus stands atop a 60m-high monument built in 1888 in honour of the explorer who chose to disembark in Barcelona's port on his return from America. And in his honour I make my way to the Gothic Quarter, the centre of Roman and medieval Barcelona.
There is so much to see in this spectacular city and I hate that I can't get to everything. My last full day is spent trying to see as many sites as possible. I've searched for Picasso Museum, queued for tickets and quickly made my way around his artwork. That's 21/2 hours gone and I regret that I didn't instead explore Gaudi's Park Guell. Instead of hours at La Rambla, I should have taken the Montjuic cable car for a breathtaking view, or spent longer at the high peak of Tibidabo with its panoramic view of Barcelona. Oh well, it just means I must return.
(Top image: The joy of tapas in Barcelona's Gothic Quarter. Picture: Grace Millimaci)
Fact File
Barcelona attractions or to book BusTuristic visit barcelonaturisme.com  
FC Barcelona: fcbarcelona.com  
La Boqueria market: boqueria.barcelona