A taste of Buenos Aires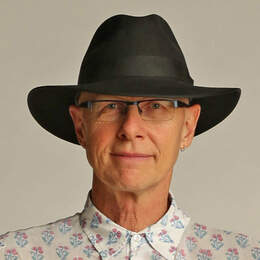 We get off the beaten track in the Argentinian capital to savour some traditional delights on a foodie-themed walking tour.
Nina Sivalli takes us first to La Canita in the Palermo district of Buenos Aires for a traditional Argentinian snack. "An appetiser." She rolls the name quickly in Spanish, then translates: "Sausage bread."
It is, indeed, just that — home-baked bread and chorizo made from the beef and pork that comes from the farm owned by the family that run this little restaurant.
You find this a lot with the small restaurants of Buenos Aires, Nina says. They still get produce from their own farms, though bigger restaurants and chains buy from wholesalers.
La Canita is authentic and full of locals. At weekends, families sit, maybe all afternoon, playing cards.
You won't find La Canita in guide books but visitors to Buenos Aires will find it with architecture student Nina or one of her small band of colleagues, on Parrilla Tour Buenos Aires.
On this food tour to authentic restaurants, we walk on through the calm, tree-lined streets to La Zoila, a pretty and contemporary little restaurant, all white chairs and colour splashes of art on the walls, for empanadas. These are rather like pasties but with a very light pastry. Varying patterns, or repulgue, around the edge that joins the folded pastry signify the contents, and this is standardised across Buenos Aires. The contents vary through meats and cheeses to vegetables and fruits.
Empanadas originated in Spain and Portugal. The Spanish first established a grip over South America from their base in Peru in 1542 and then established the Fort of Sancti Spiritu in 1527, and tried to settle Buenos Aires as a permanent colony in 1536, though it was destroyed by local people, and fully established in Buenos Aires in 1580.
Here empanadas are usually served at parties and barbecues, and as starters.
From La Zoila we walk on to La Colorada, a big restaurant jammed between two high-rise buildings, but with a big glass panel in the ceiling, showing the sides of the neighbouring buildings and the blue sky above. This high-ceilinged, glassy design, with its little mezzanine floor, turns every aspect of a tight, overshadowed, narrow block to advantage.

La Colorado also has tall glass doors to the street front, red chairs, a bright atmosphere, and locals in love.
And it also has meat.
Argentines consume more red meat per person than any people in the world.
Today, for lunch, after a starter of cooked cheese, there are three cuts of beef with, of course, a little local wine. Argentina is the fifth-biggest wine producer in the world and famous for the wine from its malbec grapes.

It is time to leave and walk on, and Nina takes us to the final stop of this culinary dip into Argentina — Veikko, for ice-cream. Wow, such ice-cream. I settle for a mix of mango and passionfruit but a salty caramel is a local and traditional favourite here.
In a delightful, strolling few hours, Buenos Aires has taken on a new flavour.
Stephen Scourfield was a guest of RAC Travel.
Good, fresh food at reasonable prices
One restaurant is a grill with a menu full of Argentinian meat dishes, the one next to it has mainly Italian cuisine.
Buenos Aires is full of good restaurants, and a full meal costs between $20 and $30.
There are cheaper places, too, in the side streets, where dinner might be $10.
The water is safe, the salads fresh, the pastas often homemade, and it's all pretty easy to order. It is, of course, a Rioplatense Spanish-speaking country but most waiters have some English, and with just a few words of Spanish, the visitor can get by.
I like the little restaurants on the street called Posadas in Recoleta, full of odd knick knacks and locals. I call by at Recoleta's rather decadent Alvear Palace Hotel. Afternoon tea in its Art Deco Las Violetas restaurant is iconic.
I like the local restaurants of Parilla.
San Telmo is the funky neighbourhood, just south of the main area that tourists roam, and full of local flavour.
Fact File
RAC Travel has itineraries and touring in Buenos Aires and throughout South America. 1300 655 898 and rac.com.au.
For Parrilla Tour Buenos Aires, see parrillatour.com.