Arrivals & Departures

A taste of the NT: Outback life comes to WA's South West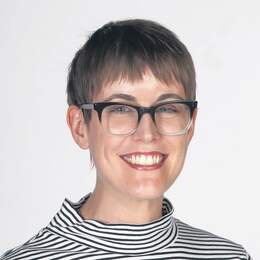 Western Australia's South West gets a summer slice of the Top End.
Horse training and working dog demonstrations, stories of outback life and live music – often performed on horseback – all feature in the 90-minute Katherine Outback Experience, which is based in Dunsborough until late February.

Annabel McLarty and her partner Tom Curtain – a horse breaker and trainer – are the duo behind the show. They're based in Katherine in the Northern Territory from April to the end of October, but head south during the wet season.
Having broken-in thousands of horses since he began his professional horse-training career more than a decade and a half ago, Tom is also an accomplished country music artist and is currently recording his third album.
Annabel says the Katherine Outback Experience "showcases and celebrates life on Australian cattle stations".
"The show involves a real life horse-breaking demonstration (using a horse Tom is currently breaking-in), a working dog demonstration, humorous bush tales and live Australian music," she explains.
It also features Tom's performances of classic Australian songs as well as some of his original tunes, and there are farm animals for younger audience members to feed and pat.
"It's good fun for all ages," Annabel says.
The South West shows are at Kareenya at 88 Genoli Road in Quindalup, about 10 minutes from central Dunsborough, and are on most afternoons from 4.30pm (mornings on Wednesdays).
Tickets are $50 for adults, $45 for seniors and free for under 18s. Advance bookings are recommended.
At top: Tom Curtain riding Oakes Bailey. Picture by Edwina Robertson.
Categories