Our World

A tootle into tram history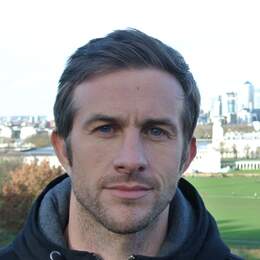 Steve McKenna enjoys a trip down memory lane courtesy of Crich Tramway Village in Derbyshire.
There are some terrific family-friendly draws in the bucolic countryside of Derbyshire.
I've long remembered, when I was about age 10, my parents bringing my siblings and me to Gulliver's Kingdom — a quirky theme park promising "giant adventures for little people" and inspired, in part, by the locations and characters of Jonathan Swift's satirical 1726 novel. Another alluring nearby spot — which, like Gulliver's, is still going strong — is the Heights of Abraham, a hilltop park that you can reach by a cable car bobbing above the rolling green landscapes edging Derbyshire's Peak District.
Three decades on, I've returned to this tranquil, picturesque slice of England's east Midlands and find myself — not long after passing road signs for the aforementioned attractions — pulling in at another place that woos visitors from across the generations.
The Crich Tramway Village, home of the National Tramway Museum, celebrates the timeless charms of the trams that used to rattle through the streets of Britain and beyond.
About 60 trams, dating from the mid-19th century to the 1980s, can be admired at a site situated by the real village of Crich. Opened on a disused limestone quarry, where legendary engineer George Stephenson built the world's first metre-gauge railway to transport the local mining hauls, Crich Tramway Village is a one-street affair that boasts, among other things, an old-fashioned tearoom, sweet shop, ice-cream parlour, a Doctor Who-like Tardis police box and a pub called The Red Lion. Formerly a watering hole in Stoke-on-Trent, it has been rebuilt here, red brick by red brick, and serves snacks and a choice of real ales.
Running along a 1.6kmstretch of cobbles beside these village "institutions" are magnificently restored electric trams helmed by drivers and ticket inspectors kitted out in retro outfits and hats.
Admission to Crich includes unlimited tram rides and, in service during our visit — and buzzing with children and their parents and grandparents — is a neat pair of double deckers: a burgundy and yellow tram once operated by Derbyshire's Chesterfield Corporation Tramways, and one formerly of south-west London, the names of its stops — Hammersmith, Brentford, Twickenham, Hampton and Hampton Court — etched on to its blue, red and cream exterior.

You can get on, or off, at four stops along the line, which threads through the village and into open countryside, with sweeping vistas of the Derwent Valley. The best views are from the open-top decks but we opt to travel on the lower level, where we peruse the antique wooden decor and amusing messages (No Smoking or Spitting Allowed Inside the Car).
We're also treated to a talk from our driver, who doesn't look much older than 20, but speaks with impressive maturity about Crich's history and development.
Like most staff here, he's a volunteer and reveals the site is a not-for-profit venture, with ticket proceeds poured back into improving facilities and transforming derelict trams (it's an expensive business; some cost almost $1 million to return to full working order).
Themed events are held here through the year, notably a 1940s week, when everyone dresses up in wartime attire. You could easily spend a day exploring this "village within a village", with a woodland walk, sculpture trail and mining relics to take in (before limestone was quarried, the ancient Romans tapped the local area for lead and often punished criminals by making them toil away in the mines).
Opposite The Red Lion pub, depots and galleries shelter the bulk of Crich's wonderful tram collection, with information boards tracing the evolution of tram travel. It was first introduced to Britain, in Birkenhead, near Liverpool, by eccentric American pioneer, George Francis Train, in the 1860s (the earliest trams were horse-drawn).
As well as handsome retired trams from Blackpool, Leeds and Glasgow, there are beauties on show from Berlin, Brussels and Porto. The latter, in fact, is the oldest tram here, built in Birkenhead, in 1873, shipped to Portugal and only withdrawn from service in 1960.
While tram travel has long been the done thing on the European mainland, this mode of transport had declined in Britain by the mid-20th century, usurped by motor car, bus and train (the one notable exception is Blackpool, where trams have been whirring by the seafront since 1885).
Though several British cities have witnessed a tram renaissance — you'll see slick new ones in London, Manchester, Birmingham, Sheffield, Nottingham and Edinburgh — there is, I would say, no tramway on these isles more delightful than Crich's.
Fact File
Crich Tramway Village is open daily from mid-March to early November. See tramway.co.uk for details and entry fees. For further information, see visitpeakdistrict.com and visitbritain.com 
Categories