A town with many surprises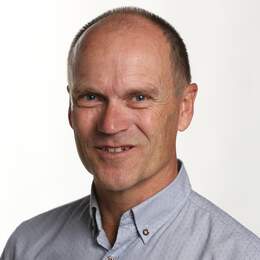 Culture and heritage contribute to Carnamah's continued appeal.
It's only another 28km to my next stop, Carnamah. It, like Coorow, is one of those towns that are easy to bypass. Many travellers just stop at the roadhouse for fuel and a coffee break before continuing their journey but do yourself a favour and turn right into Macpherson Street. Carnamah has a few surprises up its sleeve for you to enjoy.
I meet Andrew Bowman-Bright who is president of the North Midlands Project, a not-for-profit community strengthening organisation formed in 2015 to improve the health and wellbeing of people through arts, culture, heritage and education.
Andrew takes me to have a look at two of the project's success stories. The first, called The Bank, is a former banking residence in Macpherson Street that has been transformed into a regional gallery and function venue that also has an accommodation space for visiting artists. The Bank holds free exhibitions throughout the year.
"Our first artist in residence was Di Taylor, a leading visual artist from Perth; she spent a lot time up here and did a lot of workshops and created a whole body of work on our local bushranger, Frank Thomas, which is on display. That has been really popular amongst locals and tourists. Originally we planned to retain two of the artworks but the reception to it was so strong that we acquired the whole collection," he said.
The other venue, just down the road in Macpherson Street, is called The Exchange. Back in the 1930s it was a showroom and garage but it has been transformed into a relaxed, inviting contemporary space where people can meet, relax and explore new interests.
There is a book exchange, large scale art studio, computer lounge, performance stage and a host of other uses. It is also home to Carnamah Visitors Centre so it is the perfect place to start your visit.
The museum (you guessed it — in Macpherson Street) is where I meet one of Carnamah's living treasures. Retired sheep farmer George Fowler, 89, and his wife Pam are life members of the historical society as a result of their tireless work in preserving the town's history.
The museum has been nationally recognised for its impressive collection of toys, tools and farming equipment but the restoration of the historic Macpherson Homestead on the outskirts of town is George and Pam's proudest achievement. They have given countless volunteer hours to the restoration of the homestead and the museum.
"It's been a challenge but everyone comments on how well both the homestead and the museum has turned out. I like to keep busy and I've met some fantastic people who are very interested to hear about our history," George said.
Categories