A trip down WA motoring's memory lane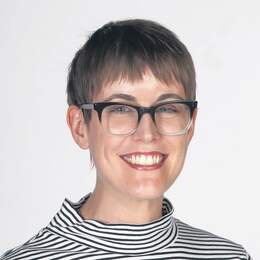 Whether it's the ute from the movie Red Dog or Daniel Ricciardo's Formula 1 race car, the Motor Museum of WA aims to preserve local history.
From the Ford truck belonging to the Swan Brewery to the 1968 ute that appeared in the hit film Red Dog, a walk around Whiteman Park's Motor Museum of WA isn't just a stroll through motoring history.
Indeed, as curator John McLean tells me, the museum aims to preserve both historic vehicles and WA's heritage, whether it's the battered 1971 LandCruiser used in the mineral exploration of the Pilbara — complete with bull bar incorporating railway sleepers — or the trailer-mounted gas producer built by a Southern Cross bush mechanic and used by motorists during World War II to help preserve rationed petrol.
"We've had a lot of stuff donated to us over the years and some of it is very rare," says Mr McLean, a retired mechanic and former curator of the Heytesbury Classic Car Collection for Janet Holmes a Court.
The museum's collection of some 170 cars includes a number of pieces on loan from the WA Museum and other institutions and individuals, such as a rare and strikingly carriage-like 1898 Star — one of the oldest vehicles in WA — and an electric car dating from 1914.

Then there's a trio of cars hand-built by nonagenarian Bayswater craftsman Cliff Byfield, including an eye-catching yellow model known as the 2003 Byfield Jaguar V12HE, which Mr McLean says is one of his favourites in the museum.
Remarkably, most of the cars are still drivable — even the rusty, tyre-less 1929 Buick Tourer, which Mr McLean says "runs beautifully", despite appearances to the contrary. Many of the vehicles make outings to local car club and charity events under the supervision of the museum's roster of 60-odd volunteers.
Undoubtedly the star attraction, however, is one of the most recent additions: a Red Bull RB10 Formula 1 race car driven to victory three times in 2014 by Perth motorsport superstar Daniel Ricciardo.
The car is on permanent loan to the museum, and forms the centrepiece of a $2 million extension unveiled late last year. Unusually, Mr McLean says, it's displayed "absolutely as it was raced".
"It's absolutely complete," he said. "A lot of the cars they give to drivers and put in museums are not complete — they take out the motor or the gearbox."
The vehicle has already attracted "enormous attention", drawing motoring enthusiasts from the Eastern States, and the museum is hoping to see 50,000 visitors through its doors this year.
"Our numbers have rocketed up since we got this," Mr McLean said.
There's still plenty of room for humbler vehicles, too, from a dinky 1972 Honda Life sedan salvaged from a farm to a lime-green 1981 Holden Gemini panel van, complete with surfboards on the roof rack.
Then there are motorsport racers, motorcycles, historic photographs, an extensive collection of model cars and even a solar vehicle built by local high-school students.
Fact File
The Motor Museum of WA is at Whiteman Park and is open 10am-4pm Monday to Saturday and 10am-5pm on Sundays and public holidays. Entry is $15 for adults, $10 for concessions and children aged six to 12, and $35 for a family (two adults and two children). motormuseumofwa.asn.au or 9249 9457
Categories