A walk through living history: On foot in Ghent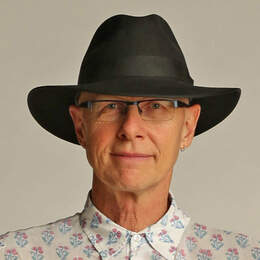 The cobbled streets of its walkable medieval centre may be pleasurably peaceful these days, but things weren't always so calm in the Belgian city of Ghent. 
My pleasure in strolling the peacefully perfect medieval city of Ghent is the result of courageous contemporary politics.
For the historic cobbled streets, elegant bridges, epic churches and classic moated Gravensteen Castle are part of a 35ha pedestrianised zone established in this pretty Belgium town in 1997.
The then mayor of Ghent, Frank Beke, says that at one point he received a bullet in the post and wore a bulletproof vest before police uncovered the culprit; a shop owner who thought pedestrianisation would damage his business.
The plan was bold — to ban cars, leaving the medieval city centre free for pedestrians, bicycles and trams. And, marking its 20th anniversary on April 3, a new mobility plan was enacted, extending the pedestrian zone to about twice its size.
A poll showed that 72 per cent of Ghentians supported this and current mayor Daniel Termont was reported saying that if cars were ever reintroduced into the city he'd have to wear a bulletproof vest, too.
But city councillor for mobility, Filip Watteeuw, was the target of social media death threats just before the new plan was initiated. He says its goal is simply to make the heart of Ghent more enjoyable, safer and healthier.
It shows heroic vision and it is a pleasure to stroll this town of living history, with its dramatic St Michael's Church, St Baaf's Place facing the three medieval towers of the Belfry, Gothic St Bavo's Cathedral and chocolate-box houses reflected in the Scheldt river.
But I must say that the violent reactions are, in their way, in keeping with Ghent's story.
In AD630, St Amandus chose this confluence of the Scheldt and Lys rivers as the site for his abbey, but it was truly founded as a town in the 10th century. From 1000 to about 1550 it was one of the most important cities in Europe.
It became the capital of the medieval principality of Flanders and a strategic stronghold.
Four of its historically rich and powerful militia guilds remain today — the Guild of St George for crossbow shooters, the archers' guild of St Sebastian, the Guild of St Michael for swordsmen and the St Anthony guild for gun shooters.
The guild book of the Ghent crossbow guild of St George was begun around 1497. Like other shooting guilds, it was a militia group with devotional and social responsibilities.
Ghent is very much associated with the crossbow, which at first was a simple wooden bow on a frame but evolved into an easy-to-carry short bow made of composite layers of wood, horn and sinew for stiffness, and with a string of linen or hemp rope. It had an efficient trigger mechanism and shot bolts.
There are three exceptional examples on display in Gravensteen Castle — one laminated, a later one of metal and one the size of a pistol, which would have been used by a knight on horseback. The moated castle has armour and other weapons — an exceptional and bespoke collection.
Gravensteen dates back to Arnulf I, Count of Flanders, who built the first fortifications after taking up rule in 918. A motte-and-bailey castle was built a century later, of raised earthwork (the motte) and an enclosed courtyard (the bailey). But the castle which I happily pay just over $14 (€10) to see today, and which has been open to the public since 1907, is the work of Count Philip in 1180.
It's a fairytale castle but I particularly had those crossbows in my sights.
The first big crossbow and archery competition was held in Ghent in 1498 — a new Ghent Archery Festival was held in January. The St George Guild still demonstrates crossbow shooting and "presentations of the crossbow" for visitors, by prior arrangement, at St George Guild Museum. The guild is dated to 1346 by the Leugemeete Fresco of Ghent's Brotherhood of St George Militia, discovered under whitewash in 1846, demolished in 1911, and with only drawings and reconstructions remaining.
Ghent's shops have tapestries and chocolates; very much the tone and of the region. But they also have a lot of blue soccer paraphernalia, spurred by KAA Ghent dumping English hotshots Tottenham Hotspur from the Europa League in February.
Through two world wars, Ghent suffered little bomb damage, leaving its historical heritage largely intact, but was certainly a focus of Adolf Hitler's attention. He was obsessed with getting hold of the Ghent Altarpiece. Painted by brothers Jan and Hubert Van Eyck in 1432, an A-Z of Christianity and one of the most influential paintings in history, it is said to be the most stolen artwork of all time.
Napoleon took it, and one of the 12 panels of what is properly called Adoration of the Mystic Lamb was stolen in 1934 and is still missing. During World War II, the Reichsleiter Rosenberg Taskforce, a nazi party organisation dedicated to grabbing cultural works, got it for Hitler but one of Hermann Goring's men then stole it for the Luftwaffe chief. Hitler got it back and sent it to Castle Neuschwanstein in Bavaria and then to a store in the Austrian Alps. It held more than 12,000 masterpieces stolen by nazis from occupied European countries. The Ghent Altarpiece was eventually rescued by the Allies' Monuments Men, made famous in the movie.
Two-thirds of the original are at St Bavo's Cathedral, where the altarpiece had been on almost continuous display since it was installed in 1432, with missing panels replaced by replicas. A seven-year restoration is being undertaken by the Museum of Fine Arts (known as the MSK), with eight restorers working on the panels, which can be seen through a glass wall. The Church Council of St Bavo's, which owns the painting, wants the work completed by 2020, when a new museum is scheduled to open.
Doubtless, it will be done. The people of Ghent have a reputation for being headstrong and, well, a little awkward — not that this is evident to visitors strolling the streets of what is a popular stop on river cruises and tours through Belgium. The pleasurably peaceful streets of Ghent.
Disclaimer
​Stephen Scourfield was in Europe as a guest of Bicton Travel.
Categories