A West Australian roadtrip on just one tank of fuel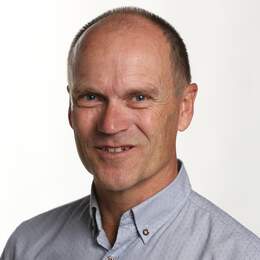 How much of WA can you see over a long weekend while using only one tank of fuel in a car? MOGENS JOHANSEN finds out.

How much of WA can you see over a long weekend while using only one tank of fuel in a car?
I'm about to find out.
Mazda has lent me a one of their brand new CX-30s, which should be able to do about 700km before it needs topping up again.
I've mapped out an interesting itinerary that includes some good driving roads. And some of WA's oldest country towns.
So strap yourself into the passenger seat and come for a drive with me.
DAY ONE

The new Tonkin Highway extension takes me to the picturesque Chittering Valley in no time. This is where I leave the boring highway driving behind for quieter country roads ... and the lush green valley along Chittering Road is a beautiful place to start. The hills close in around me and I feel more connected to the landscape out here. The Mazda CX-30 is loving it too — it feels light and manoeuvrable as we cruise along the valley road.
The Chittering Valley has lots to offer, with farm-gate stalls, wineries and restaurants ... but it's still early, so I decide to stretch my legs with a bush walk at the Blackboy Ridge walk trail on Chittering Road (opposite property 3232). It's a 1.5km walk to the top of the hill, steep in places but generally easy walking, and there are thousands of grass trees and great valley views from the top.
Back in the Mazda, I swing off Chittering Road on to Julimar Road and head towards Toodyay.
Toodyay is one of the oldest inland towns in WA. It has lots of history and some well-preserved historic buildings.
The Old Newcastle Gaol Museum and the Connor's Mill Museum are well worth a visit.
I visit Toodyay often — it's one of my favourite day destinations when I'm out on my motorcycle. A stop here usually involves a cold beer and a counter lunch at the Freemasons Hotel, but since I'm working today, I settle for a nice coffee and lunch at the bakery.
The next stop is Northam. I start off on the Northam-Toodyay Road but decide to do take the scenic route via Katrine Road. I'm loving the drive through the rural landscape.
It looks fantastic, and when I spot the ruins of the Glenfield Homestead (dating back to the 1860s) I decide to stop for a couple of photos. I include the Mazda in a couple of shots — the striking red colour and the sleek modern lines are a nice contrast to the green fields and the old ruin.
After reading Stephen Scourfield's story about it in these pages a few weeks ago, I'm keen to check out Northam's Bilya Koort Boodja Centre for Nyoongar Culture and Environmental Knowledge. It doesn't disappoint. It's an impressive building with equally impressive displays explaining the Noongars' six seasons, their songlines and storylines and their artefacts. There are also informative audio-visual displays featuring elders explaining their connection to the country.
The next destination is York. I chose it as the first overnight stop, because there's so much to see and do. Settled in 1831, it's a treasure trove of beautiful old buildings with galleries, cafes and eclectic emporiums packed with interesting bric-a-brac.
The main attraction is the York Motor Museum, but the excellent Residency Museum is also well worth a visit.
Read the rest of the story here.