Accommodation essentials: The must-haves of any hotel room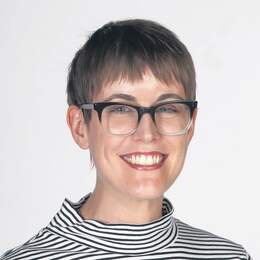 Whether it's a bath tub, fancy toiletries or simply a good cup of tea, we've all got our preferences when it comes to hotel-room amenities. 
The UK is in many ways the spiritual home of the tea drinker. It was, after all, the London-born playwright Arthur Wing Pinero who penned the classic line — since reprinted on many a novelty mug — that "in English society while there is tea there is hope".
It's only appropriate, then, that Princess Cruises has equipped all cabins aboard Sapphire Princess, which will soon cruise from the UK, with kettles and tea and coffee making facilities as part of a wider two-week refit.
I'm fully on board with this — pun intended. Despite the fact that electric kettles are far from standard in cruise ship cabins and, in some parts of the world, hotel rooms, they're one of those little luxuries I'm always pleased to see when I walk into my accommodation.
The other big one for me is a bathtub, which for obvious reasons tend to be found on cruise ships only in the priciest, most luxurious suites and which seem to be something of a diminishing commodity in hotel rooms. Extra points if the tub is accompanied by bath salts or — best of all — some bubble bath.
Other ways for hoteliers to win my affections: providing a small selection of locally relevant reading material in my room, alongside nice hotel stationery (I always take the pens). Having some conveniently placed power points to charge my devices doesn't hurt either.
And, as much as I love the novelty of fancy miniature toiletries, I'm always pleased when my hotel has decent-quality body wash, shampoo and the like available in refillable containers to cut down on waste.
On the flip side, there are plenty of hotel amenities I can happily do without. I'm agnostic on the question of bathrobes, and don't really care for those weird disposable slippers. I don't want a turn-down service, and would rather have room to store things in the mini-bar fridge than have it overfilled with overpriced booze and snacks.
Similarly, I don't think I've ever actually used one of the smartphone docking stations with which so many hotels clutter up bedside tables and I've never bothered to make use of a pillow menu. And I could happily do without an in-room TV, which I rarely switch on.
Still, I can see that the lack of the latter might be a deprivation for some travellers. Ultimately, it's all a matter of personal preference — much like the way you take your tea.