Adam Liaw headed to Broome for Cable Beach dinner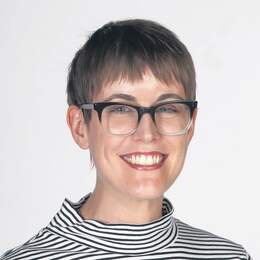 The celebrity cook will be the star attraction at the Shinju Mastsuri Sunset Long Table Dinner, part of the annual Shinju Matsuri festival celebrating the Kimberley town's multicultural heritage.
Celebrity foodie Adam Liaw will draw on the local produce of Western Australia's North West for this year's Shinju Mastsuri Sunset Long Table Dinner on September 17 on Broome's Cable Beach.
"The Kimberley is full of incredible produce that you might not expect," says Liaw, who won Masterchef in 2010 and has gone on to write four cookbooks and host SBS TV series Destination Flavour.

"Everyone knows about the barramundi, but some of my favourite Kimberley ingredients are things like pearl meat, gubinge (Kakadu plum) and even the trochus sea snails from up around One Arm Point.

"There's nothing like going from the Australian south-east to the Australian north-west to realise what an incredible country we live in," adds the Sydney-based cook.
"Up around Broome it's a paradise of good food, diverse culture, and true-blue Aussie hospitality."
The Sunset Long Table Dinner was introduced to the long-running Shinju Matsuri festival last year. WA chef Don Hancey, who catered the dinner last year, will return this year to assist Liaw.
"Working closely with local Indigenous, Malay, Chinese and Japanese communities, we'll showcase regional Western Australian produce and cooking talent - Kimberley delicacies like mud crab, prawns, rangeland beef, barramundi and, of course, Broome's unique pearl meat," Hancey says.
"It'll be an amazing atmosphere and an absolute pearler of a night."
Tickets to the dinner are $250 and include appetisers, a four-course meal, drinks and entertainment.
The event is part of the Shinju Matsuri festival, which celebrates the multicultural heritage of Broome and runs this year from September 10-18.
The "Festival of the Pearl" includes a street party to celebrate the waking of Sammy the Chinese Dragon, and will also include a Floating Lantern Matsuri, which will see hundreds of candle-lit lanterns released at Cable Beach, along with art exhibitions, a float parade, film, music, dance and family events, and a finale party.
Fact File