Arrivals & Departures

Adventure of a lifetime on remote Dientes Circuit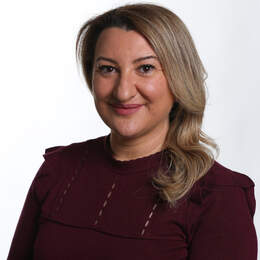 World Expeditions has introduced the southern-most major trek in the world, which takes in Patagonia's alpine lakes, glaciers and pinnacles.
Dientes Circuit on Navarino Island is one of only a few remote places left on earth, according to the adventure travel specialist.
"It's a tough hike even for experienced trekkers, mainly due to the remoteness and the ever-changing weather conditions in Patagonia," World Expeditions explains.
"Cross the Dientes de Navarino massif at the far end of South America, trek along rural roads, through rocky wilderness, forests, peat bogs, valleys, lakes and rivers.
"Trek to the highest point of the circuit of approximately 900m and take in stunning views of jagged mountain peaks, the Beagle Channel, the town of Puerto Williams in Chile and Ushuaia in Argentina, Nassau Bay, the Wollaston archipelago and the mythical archipelago of Cape Horn."
The trip lasts six days — four of which are spent trekking the 42km circuit.
You will be carrying a pack weighing about 15kg (a personal porter service costs extra) in adverse weather conditions and spending three nights camping and two nights in lodges.
"This trip is weather dependent and the full circuit cannot be guaranteed. If we complete the circuit or not, it will be an adventure of a lifetime," World Expeditions says.
The company's chief executive, Sue Badyari, is delighted about the opportunity to offer the Dientes Circuit to Australians.
"We know our travellers are looking for experiences that challenge them and that offer access to places out of the reach of mainstream visitors," Ms Badyari says.
The company recently added two other treks: the seven-day Fitz Roy & Cerro Torre Backcountry Trek (walkers reach remote regions by crossing the river by highline); and the 11-day Fitz Roy Circuit and Icecap Traverse, which circumnavigates the peaks.
"Neither of these self-sufficient expeditions involve high altitudes or technical climbing, yet they are two of the wildest, most visually inspiring treks and it's very unlikely that trekkers will meet others during their time on these remote ice field and glaciers," Ms Badyari says.
Available between December and March, Dientes Circuit on Navarino Island costs $3190 per person and includes Punta Arenas-Puerto Williams return flights, meals, a gear pack, plus camping equipment.
Fact File
Fun fact: Dientes translates to teeth.
For more information visit worldexpeditions.com or call 1300 720 000.