Arrivals & Departures

Air Tahiti Nui's new Dreamliner pays homage to Polynesian roots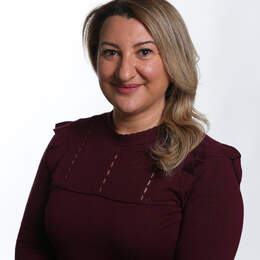 French Polynesia's Air Tahiti Nui has unveiled its Tahitian Dreamliner, with the "beauty and richness of the Polynesian islands" providing the inspiration for the design and colours.
Australians and New Zealanders will be among the first to fly aboard the new aircraft, which starts its service from Auckland to Papeete on November 8.
Three main shades of blue on the body of the Dreamliner were based on Tahiti's oceans, lagoons and sky, while the tattoo pattern represents the story of Tahiti and its people.
The white tiare flower on the tail has not changed; to carry the airline into the future with a proud reminder of the past 20 years.
Air Tahiti Nui has paid homage to its Polynesian roots with a "secret message that will form when the new Boeing fleet is complete".
"When the airline has received all four Dreamliners by September 2019, their registration codes will join together to say 'the warrior (TOA) going forward (MUA) in the great (NUI) canoe (VAA)'," the airline says.
Flights on the Dreamliner will be smoother and more comfortable for passengers.
It has been designed to "immerse guests in 'mana' — the lifeforce of Polynesians — from the moment they board in the hope they will carry the positive energy with them long after their visit".
Air Tahiti Nui chief executive Michel Monvoisin says the Tahitian Dreamliner will be an ambassador for the Islands of Tahiti, while it proudly wears its Polynesian colours around the world and delivers the promise of a dream holiday.
"For Air Tahiti Nui, it is the passenger experience that takes precedence, and so we wished to build on the foundations that make the company a success: the sense of hospitality and sharing, with the Polynesian heart and soul to be enhanced by a travel experience that we want to be the most immersive in the world," Mr Monvoisin says.
About the tattoo: "Tatau" originated in French Polynesia and the tattoo designs on the rear of the Tahitian Dreamliner tell a visual story about Tahiti. The tiare is encircled by ripples on the water with flocks of birds that represent friendship and helping others. A manta ray represents wisdom, protection and elegance, while a whale represents strength and abundance. The albatross represents freedom and the ability to rise above to gain an elevated perspective. A Tiki and Tiki eye watch over guests, providing symbolic protection. Ocean waves represent French Polynesians' ancestral home, life and continuity. Fish hooks are a symbol of prosperity, abundance and luck. Source: Air Tahiti Nui