Airbnb tours unlock offbeat Los Angeles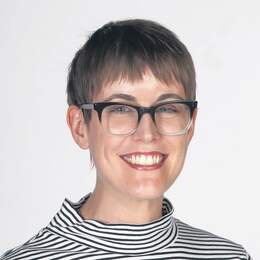 Rock's "most mythic" neighbourhood and a forgotten river are gems to be discovered on local-led Airbnb Experiences. 
The ramshackle row of mailboxes by the side of the road might not look like much: just five metal and wood structures in various states of repair, perched atop a rickety fence and framed by succulents, agave plants and prickly pears.
But for Joseph Guadalupe, it represents one of the things he loves about his leafy, eclectic Los Angeles neighbourhood. "They could change it but they haven't," he says. "That's one of the great things about Laurel Canyon."
A resident of this tangle of narrow streets behind Sunset Boulevard for about six years, Joseph runs tours of the area through Airbnb Experiences, a platform that enables locals in cities around the world to offer activities and excursions via the home-sharing website. (Other "only in LA" options include yoga and meditation on horseback and a Hollywood sound-effects workshop with a professional Foley artist.)
An experienced Airbnb host who rents his guesthouse on the site (search for "Laurel Canyon Hippie Hideaway"), Joseph is also a musician who plays in a hard-rock band — "super loud", he clarifies.
This makes him a fitting guide to an area once described by Rolling Stone as "one of rock's most mythic neighbourhoods". The birthplace of the influential Laurel Canyon sound, it was for a time both home and muse to the likes of Frank Zappa, Jim Morrison and Joni Mitchell — not to mention members of the Byrds, the Eagles, the Mamas and the Papas, and many more.
And though plenty of famous people — from Clara Bow to Katy Perry — have lived in Laurel Canyon both before and since, it's this fabled period during the 1960s and 70s that lingers most indelibly. As Joseph puts it "it's an interesting place with an interesting history".
And so our two-hour walking tour passes the "shack" where Neil Young lived for a time in the 60s, as well as former homes of the likes of Jackson Browne, the Eagles' Glenn Frey and the Doors' producer Paul Rothchild, as well as more recent stars such as Slash and Steven Tyler, who reportedly still lives in the area.
Then there are tales of long-time resident Zappa, whose "Log Cabin" became a legendary rock'n'roll gathering place — complete with a basement bowling alley — for a few months in 1968 (it has since burnt down).
My favourite is what Joseph calls the "John Lennon tree house", a hillside timber home once owned by radio DJ turned Paris Hilton publicist Elliot Mintz, which Lennon visited during his infamous "Lost Weekend" period. Accessible only via private funicular railway, the house was later owned by Ian Thorpe (and is available to rent via Airbnb).
We end with a visit to the Canyon Country Store, long a Laurel Canyon institution. Mama Cass lived in the basement for a while — her room is now a wine cellar — and Jim Morrison's house was across the street (the line from the Doors' song Love Street about a "store where the creatures meet" references the Country Store). It's still the setting for Laurel Canyon's annual Photo Day, when residents gather out the front for a group portrait.
Country Store aside, I never would have found most of these spots — nor even considered visiting Laurel Canyon — had Joseph's tour not caught my eye. This, for me, is a large part of the attraction of Airbnb Experiences.
And so later in the afternoon I venture further off the tourist trail, driving to the East LA neighbourhood of Frogtown to meet native Angeleno Anthea Raymond and her corgis Kasha and Chase for a walk along the Los Angeles River.
Many visitors are unaware the river even exists, though it has appeared in films ranging from Terminator 2 to Grease.
A naturally meandering alluvial waterway that was increasingly encased within a concrete channel following a series of floods in the early 20th century, the long-neglected river largely became, as local non-profit Friends of LA River puts it, "the world's largest storm drain — a concrete blight that claims a habitat for fences, graffiti and trash".
More recent decades have seen concerted efforts to restore the river habitat and foster community engagement by building parks and pathways along its banks. Anthea and I meet in one such spot, the Lewis MacAdams Riverfront Park, named in honour of the man she describes as "the hero of LA River revitalisation".
Our two-hour walk takes in the Glendale Narrows, a section of the river considered "ground zero" in the revitalisation efforts. It's also one of the areas traversed on kayak tours with LA River Expeditions, for which Anthea is a guide.
"I've literally taken thousands of people down the LA River in kayaks," she tells me. Anthea herself lives about 150m from the river and clearly relishes the opportunity to share not only the story of its environment — our walk even takes us down into the riverbed, where we find a local man fishing for carp — but also the way it connects with its surrounds.
And so we also venture through the streets of Frogtown, an unassuming, traditionally Latino district wedged between freeways and the river.
Once known for gang activity, it has seen big changes in recent years, and been billed — for better or worse — by at least one local publication as "LA's hottest new neighbourhood".
Indeed, it's now home to everything from a microbrewery and a bicycle cafe to a super-hip music venue (Zebulon, formerly of Brooklyn) and the studios of noted artists including Thomas Houseago, whose Frogtown complex drew paparazzi when his friend, aspiring sculptor Brad Pitt, spent time working there last year.
Anthea and I finish back at the park with photos and treats for the corgis. The experience has been, as she puts it, "less like a tour and more like a conversation" — and it's all the better for it, providing a glimpse of a part of the city I'd have never thought to seek out, with a person I wouldn't otherwise have met.
More on Airbnb Experiences
First launched in 2016, Airbnb Experiences are currently available in selected destinations, from Melbourne, Sydney and the Gold Coast to Bali, London and Tokyo. Airbnb plans to expand the service to 1000 cities worldwide by the end of this year.
Activities range from a few hours to multiple days, and vary widely: in Los Angeles, for example, there's everything from "taco tours", surfing lessons and walks through popular areas such as Hollywood and Santa Monica to more offbeat options such as hiking with rescue dogs, beekeeping workshops and a cooking class where you prepare a four-course meal inspired by a film. There are also "social impact" Experiences where your payment benefits a non-profit organisation (the LA River Corgis Photo Walk fits this category).
As with Airbnb accommodation, you search by destination and can narrow the results by date, price, time of day and so on. The page for each Experience includes reviews from previous guests, along with information on your host and the activity itself, including when it's available. Use the same caution you would when booking anything online, and pay special attention to any specific requirements (for example, minimum age requirements for children), where it begins and what's included.
I've found that Experiences don't usually include transportation to and from the start and finish point — so factor in the cost of a taxi or Uber if you don't have a hire car. And if you're unsure about anything, ask your host before you book.
Fact File
The LA River Corgis Photo Walk and the Laurel Canyon Hiking & Music History tour cost $35 and $56 respectively. Book at airbnb.com.
LA River Expeditions runs seasonal kayak tours of the LA River. See lariverexpeditions.org. 
For more on LA's various neighbourhoods, go to discoverlosangeles.com.
Disclaimer
Gemma Nisbet visited LA as a guest of Discover Los Angeles and Norwegian Cruise Line. They did not review or approve this story.
Categories