Alfred's stronghold with juniper twist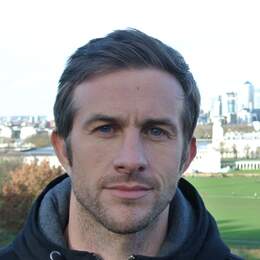 You'll find mind-stirring myths, legends and gin in Winchester, writes STEVE McKENNA
Regularly voted one of Britain's best and happiest places to live, Winchester is a lovely place for a visit, too.
It's easy enough to get to from London — about an hour from Waterloo station by rail, half-an-hour or so longer by car.
We've come to this charming, prosperous little city, on the banks of the River Itchen, on a shore excursion from our cruise ship, which is berthed in Portsmouth, 50km from Winchester (another port of call, Southampton, is even closer).
We alight our coach near Winchester City Mill — billed as Britain's oldest working watermill — a stone's throw from another striking landmark: a statue of Alfred the Great, impressively bearded and holding aloft a mighty sword.
Alfred was the 9 ruler of the Saxon Kingdom of Wessex — a region that comprised chunks of southern England with Winchester as its capital. Lauded for his victories over the Vikings, Alfred was one of the most significant figures to emerge in Great Britain between the end of the island's Roman occupation, in the early 5th century, and the Norman Conquest following the Battle of Hastings in AD1066.
This is, of course, the real-life world of the Netflix series The Last Kingdom, based on The Saxon Stories novels by Bernard Cornwell, starring Alexander Dreymon as Uhtred of Bebbanburg, sometime supporter but mainly nemesis of Alfred, played by David Dawson. The Last Kingdom tells how King Alfred became the first king of the Anglo Saxons and created England.
And it looks like it will be back for its fourth series this year, as 10 episodes were filmed last year.
This is an edited version of the original, full-length story, which you can read here.
A message from Travel Editor Stephen Scourfield...
Thanks for reading us – we value your continuing interest and our connection with you.
But as our readers increasingly move to digital, we have to keep up with them.
As I'm sure you'll appreciate, there are costs involved in doing what we do for you.
To support Travel, reading the full story now requires a digital subscription (it's $1 a day for full access to thewest.com.au, for all your devices).
If you have the newspaper home delivered, you may already have complimentary premium access to thewest.com.au and our digital editions.
And we have other packages, including $9 a week for the weekend papers and everyday digital.
Stephen Scourfield
Categories