Aboard Regent Seven Seas Explorer, "the most luxurious ship ever built"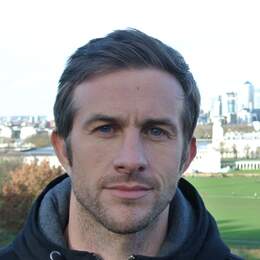 It's billed as the world's most luxurious cruise ship. But how does this floating palace measure up?
Ever since I watched Titanic, starring a fresh-faced Leo DiCaprio and Kate Winslet, almost 20 years ago, I've often wondered what it would be like to set foot on a really fancy cruise ship.
Today I'm finding out. In the gigantic passenger port of Barcelona looms the dazzlingly white Regent Seven Seas Explorer, a vessel so lavish it's trademarked "the most luxurious ship ever built". I'd been sceptical at such an outlandish claim but as soon as I embark, with my dear Rose (actually, my partner Celine), it's clear this is no joke.
In the lobby reigns a sweeping double staircase and a huge chandelier dripping with (what I later learn are) 6000 hand-blown octagonal crystals.
A smiling, impeccably mannered waiter proffers us flutes of champagne. Such ostentatious decor — and service — is typical of this floating palace, which cost about $575 million to build in the famed Fincantieri shipyard of Genoa, and was christened in 2016 by Princess Charlene of Monaco. Despite Explorer's ravishing appearance, the atmosphere on board is pleasantly easygoing and it's this unstuffy, smart/casual vibe, along with the incredible facilities, majestic furnishings and delectable food and drink, that make it such a joy on which to travel.
Boasting one of the highest space ratios and crew-to-guest ratios in the cruise industry (there's room for 750 passengers and 552 crew), the ship winters in the Caribbean, spending (the northern) spring, summer and early autumn in Europe. We're on one of the Mediterranean cruises that skirts round the Iberian Peninsula from Barcelona to Lisbon via a slice of Atlantic Ocean.
The ports of call are Valencia, Cartagena and Gibraltar, with shore excursions not only scenic and culturally absorbing, but "free". Well, not free as such, rather part of your fare. Explorer, you see, revels in the all-inclusive. You can wine and dine to your heart's content in its fantastically diverse restaurants (think French, Asian-Pacific, Italian, and American steakhouse) and order cocktail after cocktail, single malt after single malt, champagne after champagne, across the ship.
We drink by the pool, in the jazzy bars and lounges (while listening to live piano tunes), and in the two-deck theatre, where we're entertained by diverse acts such as Rumba Catalana, a folksy Barcelona band, and Count Dimas, a Transylvanian piano virtuoso.
Free wi-fi, pre-paid gratuities and perks such as lectures with Smithsonian Institution dons are also included. Of course, a Regent Seven Seas cruise doesn't come cheap.
While the fares are a drop in the ocean for millionaires, for many passengers this is a once-in-a-lifetime experience. You can choose from 375 suites, all with balconies, in 10 categories, capped by the over-the-top Regent Suite.
Crowning the ship's bow on its highest (14th) deck, it spans 413sqm, has two bedrooms, a Savoir No. 1 bed valued at about $200,000, a hot tub, spa, Steinway Grand Maroque piano and a butler, and costs, on average, about $6400 per night, per person. Our superior suite, one class up from the lowest veranda suites and priced about $7740 per person for a week-long Barcelona-Lisbon jaunt — is better than many five-star hotel rooms we've stayed in.
Inspired, apparently, by the posh beachfront homes in the Hamptons, infused with blue, brown and white tones, it has a cosy king-size bed, huge walk-in closet, marble-clad bathroom with separate shower, deep tub and L'Occitane goodies, and living area with flat-screen TV, coffee table and bottle of ice-bucketed bubbly. Complimentary room service means you can be spoilt rotten round the clock. Truth to be told, it's hard not to overindulge on a ship like this, so we're glad there's a smart gym (the Canyon Ranch SpaClub) to punish ourselves in.
Actually, with its floor-to-ceiling windows yielding mesmerising Mediterranean views, it's quite nice to pound the treadmill and stretch away on the yoga mats. Especially when you know that, after a shower and a soothing dip in the ship's infinity pool, you can reward yourself again with, say, sushi and Peking duck, melt-in-the-mouth steak and Maine lobster, or perhaps duck fois gras terrine and escargots swimming in a red wine sauce. It's hard to decide, but that's life on the most luxurious ship ever built.
Fact File
Fares vary depending on the itinerary but you can cruise on Regent Seven Seas Explorer from about $6260 per person for a seven-night Rome-Monte Carlo voyage on May 1. The next Barcelona to Lisbon cruise departs on May 15. rssc.com/ships/seven_ seas_explorer
Disclaimer
Steve McKenna was a guest of Regent Seven Seas Cruises.