All happening in Arty Adelaide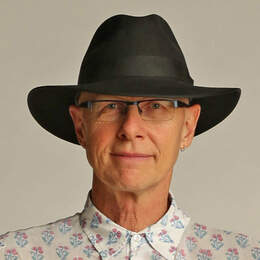 There's a sense of intimacy reflected in unexpected rooms of wonder in the South Australian capital.
ART OF THE MATTER
I know, I know — for many, "art gallery = yawn", but not this one. There are rooms full of delight at the Art Gallery of South Australia, from the traditional (Rodin sculptures) to the contemporary (Damian Hirst's exquisite butterflies).
It might have been founded in 1881, and might have one of the biggest collections in Australia, with some 38,000 works, but there is an intimate feel to the place — and it is beautifully curated.
The visitor is taken on a cohesive experience without being intimidated — or bored. Brilliant. And the Art Gallery Food + Wine cafe is a good spot for lunch. Entry free; open 10am to 5pm. artgallery.sa.gov.au.
PACIFIC SPECIFIC
I know, I know — museums can = yawn, too. But not the South Australian Museum. I find the Pacific Cultures Gallery to be a real room of wonder. This is the biggest Pacific collection in Australia, with some 3000 bows, arrows, spears, shields, tools and utensils, masks and objects used in rituals. The cultures of Papua New Guinea, the Solomon and Santa Cruz islands, Vanuatu, New Caledonia, Fiji and New Zealand come alive. Mesmerising. Entry free; open 10am to 5pm. samuseum.sa.gov.au.
TALES OF THE UNEXPECTED
There is an unexpected room full of absolute delight in the Adelaide Botanic Garden. The Museum of Economic Botany is said to be the last of its kind in the world — a display that dates back to 1881 and shows the importance of plants in human lives. Among the displays are papier mache fruit models made in Germany and used to educate farmers establishing crops in the 1800s, and 210 papier mache fungi models, showing the different stages of their growth. Entry free; open 10am to 4pm. environment.sa.gov.au/botanicgardens.
GARDEN PARTY
Adelaide Botanic Garden itself is a vibrant place worth several visits. There is the "park" — 50ha of well-maintained gardens. Then there is the Garden of Health, with some 2500 plants which have been used over thousands of years to heal and for general wellbeing.
The Garden of Contemplation has themed garden beds landscaped to promote thoughts of healthy lifestyle, good food, plenty of exercise, "pleasure and social connectivity". And now there is the First Creek Wetland, teaching about the importance of these environments, even in urban settings.
It is also integral to a water security plan — it is hoped that it will eventually recover up to 100 gigalitres of water a year, which will irrigate the whole botanic garden. It has 20,000 wetland plants.
The Amazon Waterlily Pavilion is a drawcard — a glass palace for the Victoria amazonica waterlilies, which flower between September and April, though the flowers only last a couple of days. Entry free; open 10am to 4pm. environment.sa.gov.au/botanicgardens.
TOP CHOC
Alfred E. Haigh was born in Adelaide in 1877, founded a chocolate business in 1915 and opened his first chocolate shop on the corner of Rundle Mall and King William Street — and it's still there. Haigh's Chocolates are legendary and, of course, delicious.
The shop's decor is pretty much original. We take a sticky beak, buy a bit of chocolate, nibble it outside, and go back in for more. There is also a Visitor Centre at Haigh's factory at 154 Greenhill Road, Parkside, and free tours. haighschocolates.com.au.
FESTIVAL FUN
The cafes and restaurants of Adelaide offer plenty of rooms of wonder, including My Kingdom for a Horse for a late breakfast. And many of them come to life with another thing that intimate Adelaide is very good at, bespoke festivals.
Look out for the annual Adelaide Cabaret Festival — this year's was in June, a 16-day spectacular with 150 performances by more than 425 artists from Australia and worldwide. The Adelaide International Guitar Festival is held biennially.
COTTAGE LOAFING
The cottage we stay in is rather delightful — but the real room of wonder is its private courtyard with a big, timber outdoor setting. When you're in a place for a few days, it's nice to be able to step outside, into such an "outdoor room", shaded by a big tree and flanked by a herb garden. We are staying on a family holiday break in a nicely restored two-bedroom cottage near the Central Markets.The kitchen and laundry have all we might need.
It feels like a regular home away from home, has off-street parking and is $240 a night for the three of us. Adelaide has plenty of accommodation with the local feel of our cottage.
HILLS ARE ALIVE
It's easy to get out of the city, too, to the Adelaide Hills, Barossa Valley 70km north east and McLaren Vale 35km south. Today, we are 40 minutes' drive from Adelaide, on the Fleurieu Peninsula. And here is, indeed, a room of wonder. The Star of Greece restaurant overlooks the ocean, unpretentious in appearance and full of great Mediterranean-style cuisine.
This is good food, with plenty of ocean fare alongside the classic beef fillet, pork, duck and vegetarian options. There's an emphasis on seasonal produce, and Doug and Nikki Govan say they consider themselves more custodians than proprietors. starofgreece.com.au
LIVING LANDSCAPE

Hahndorf, 26km from the centre of Adelaide, is where landscape painter Hans Heysen lived and worked, and his home and studio are open to the public from Tuesday to Sunday. The studio can be viewed during opening hours but visitors are only allowed in the house on guided tours. hansheysen.com.au.
Top picture: The peaceful beauty of the Adelaide Botanic Gardens by Stephen Scourfield
Categories