All sunshine and lemons as Amalfi dazzles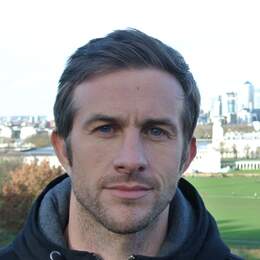 Drinking in the scenery and local tipples on the Sorrentine Peninsula.
I remember the phone call vividly, even though it was 4am in September 2006 and I was in The Land of Nod.
One of my mates was talking excitedly down the line from Sorrento — the Italian one — where he'd flown for a wedding of a mutual friend.
While I was with them in spirit, I was unable to make the near-15,000km trip from Australia.
But my mate wasn't ringing about the wedding. He wanted to tell me that the groom's parents had just won the jackpot on the UK national lottery. I went back to sleep and when I woke up again, I thought I'd been dreaming.
I hadn't.
Boosted by a few lottery-funded celebratory drinks, the wedding was, I've been told many times since, unmissable.
These memories, and the tinge of regret I felt at not being there, trickle back to me today as I amble through the quaint, winding lanes of Sorrento, one of the clifftop towns on the dramatic Sorrentine Peninsula south of Naples.
Not just a lovely location in which to tie the knot, with the usually sun-kissed Bay of Naples providing a glorious backdrop for wedding snaps, Sorrento is one of many charming potential bases for savouring this richly photogenic pocket of southern Italy.
I'm glad I'm here in April, rather than peak season — July and August — when it's notoriously busy with holiday-makers.
Strolling about, as well as trying to guess which alfresco bars and restaurants my friends would have partied in, I enjoy perusing Sorrento's pretty churches, breezing by its cafe-lined squares and window-shopping at its cute little boutiques.
Dozens of them specialise in intarsio furniture, made with decorative inlaid wood — a skill that has been passed down through Sorrentine artisan families for centuries.
Coffee tables and beauty boxes, dinner trays and wall panels etched with the face of Sant'Antonio, Sorrento's patron saint, are among the possible souvenirs.
Lots of other shops are dedicated to limoncello — a sweet liqueur that is traditionally made with the zest of lemons grown in and around Sorrento.
In Limonoro, a shop on Via San Cesareo bedecked with attractive lemon-filled, Sorrento tiled streetscapes, we sample the goods both from the bottle and in handmade, limoncello-filled chocolate that leaves a tangy aftertaste.
You could easily hop between the local shops, gorging on the generous free samples but I don't want to spoil my appetite.
An hour or so later, having driven back towards Naples, we pull in at Tenuta Sorrentino, a fifth-generation organic winery in Boscotrecase, a spread-out, peaceful village on the edge of the Neapolitan urban sprawl, nestled in the shadow of Mt Vesuvius.
Before sitting down to a tantalising spread of cheese, ham and tomato-drenched pasta, we do a walking tour of the 35ha vineyards, whose mineral-rich volcanic soils help yield an array of dry white, red, rose and sparkling tipples.
As our guide regales the intricacies of the winemaking process, including how all the grapes are hand-picked and how 230,000 bottles are produced annually, I take in the awe-inspiring surrounds.
To my left are the Lattari Mountains (or the "Milky Mountains"), whose name derives from the dairy products gleaned from the goats who used to graze on the slopes.
Directly ahead, a few kilometres away, is the Bay of Naples, with the islands of Capri and Ischia shimmering in the distance, and behind me is Vesuvius, looming 1281m, with grassy lower slopes and a bald summit.
Inside the winery's restaurant, as we sip, eat and chat with our fellow cruisers, I can't help but peek up, from time to time, through the windows at the dormant volcano, which looks totally serene today, but has famously caused havoc in the past, not just in AD79 when it flattened nearby Pompeii, but also in 1944, when it began spewing ash and lava while US troops were flying above during World War II.
It's likely to blow again one day but, for now, there are few finer venues for a wine-fuelled lunch than this.
Fact File
Naples is a regular port of call on many Mediterranean cruises, including ones operated by Carnival-owned fleets such as P&O (pocruises.com), Princess (princess.com) and Holland America (hollandamerica.com). Possible shore excursions include Sorrento, Pompeii and the Amalfi Coast.
If travelling independently, you can book wine-tastings, tours and lunches at Tenuta Sorrentino at sorrentinovini.com/en.
Disclaimer
Steve McKenna travelled courtesy of Carnival Cruise Line. They have not seen this story and have not approved it.
Categories