Ningaloo Photographic Competition 2017: All the winners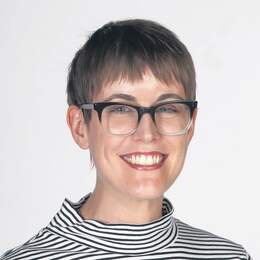 Huge schools of bait fish have emerged as the unlikely star of this year's Ningaloo Photography Competition, with images of the phenomenon known as a bait ball featuring prominently on the 2017 winners' list.
According to the Ningaloo Visitor Centre — which sponsors the competition alongside the Department of Biodiversity, Conservation and Attractions — a "large-scale bait fish aggregation event" took place at Ningaloo Reef near Coral Bay earlier this year, attracting marine predators including other fish, sharks and whales.
Seasonal Coral Bay resident Alex Kydd was one of the photographers to capture the bait balls on camera, winning first place in both the Unique Experiences and Wildlife categories along with second and third place overall with his images of the feeding frenzy.
Mr Kydd was also awarded overall first place and $1000 cash for a shot of a snorkeller and reef fish in the Ningaloo Reef lagoon (pictured at top).
He won second place in the Unique Experiences category with a shot of a snorkeller interacting with one of Coral Bay's resident manta rays, which is named Isobel.
Organisers received more than 600 entries for the contest, which called for images taken in the Ningaloo region from Exmouth's North West Cape to Red Bluff near Gnaraloo.
Other winners include Michael Wigram, who won the Scenic category with his picture of sunrise over Shothole Canyon, and Violeta Jahnel Brosig, whose image of Stephy and David Szilagyi casting a line on their wedding day was third in the Unique Experiences category.
Eight-year-old Valentina Geer was the winner in the kids' competition with her shot of a humpback whale breaching at sunset. She also took out second place in the same category for her photo of a pelican posing at Turquoise Bay.
More winners from the 2017 Ningaloo Photography Competition
Categories