Amazon, Andes & the Galapagos: Why Ecuador is a must-visit destination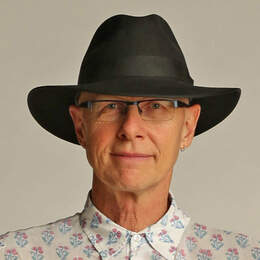 Were you to draw up a wish list for a country, you might just end up with Ecuador.
There is its Amazon rainforest.

There are the high mountains of the Andes.
There are the Galapagos Islands.
There is the coast, straddling the equator on the west coast of South America.
And then there is Quito, the capital, up at 2800m. In 1978 it became the first World Heritage Site ever declared by UNESCO, along with Krakow.
"It is the bellybutton of the world," says Rocio Zea, a knowledgeable local. "It is where the energy is."
Ecuador is one of the world's mega-diverse regions with more than 16,000 plant species, and 1500 species of birds, rich in microclimates and yet the second-smallest country in South America.
Rocio, with whom I'm spending the afternoon in Guayaquil, Ecuador's big port city and an air gateway to the Galapagos, is quick to tell me: "Things are pretty good.
"Oil was the top export but now it is ..." (she pauses for effect) "... bananas!"
"We export them all over the world. You know what else ..." (the pause is an art form) "... shrimp! Tourism. Tuna fish, coffee, roses."
Well, I'm glad we're in there somewhere, even if it is sandwiched between shrimp and tuna.
Even though everyone speaks Spanish, quite a few speak English, and the country's currency has been US dollars since 1999.
More than 90 per cent of Ecuadorians are Roman Catholic, but this is an old civilisation. When the Incas arrived from Peru in the 1400s, they were surprised to see an advanced society so similar to theirs, with an understanding of astronomy and agriculture, for example.
When the Spanish arrived in 1534, they could only see personal gain.
"You know my name — Rocio?" says Rocio suddenly. "It means 'morning dew'."
It seems this is a slightly unexpected segue into something she wants to tell me ...
"May," she says.
"May you what?"
"No. May for Galapagos Islands." She feels she's sharing a secret. I think there's just the suggestion of a wink.
There are just two seasons in Ecuador — dry and rainy.
Ecuadorians tell me the rainy season in the mountains is still predictable, from October to March, and from December to May along the coast.
So, locals tell me, the best months to visit anywhere in Ecuador are May, June and July.
"The way to see the Galapagos Islands is definitely from a ship, preferably with not more than 40 guests," says Rocio. "But from July to September the seas are rougher."
But Rocio definitely likes the Galapagos Islands best in May, when the wind is down, the sea is not rough, and the birds are mating. "Mmm ... June, too ..." she says, holding one hand flat and tilting it from one side to the other, as if to say: "Maybe, maybe, if you have to ..."
It's all very charming. Very Latin American. Very Ecuador. The secret is out.
Categories