Our World

Cup memories still fresh in Rhode Island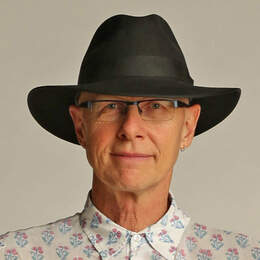 Rhode Islanders have long memories when it comes to Australia II's 1983 America's Cup victory.
Here's the proposition. Fly with Emirates to Dubai and on to Boston — surely one of the world's most comfortable cities. Travel down the east coast of the US, spending plenty of time in pretty, historic, coastal New England, and particularly the marinas and mansions of Newport, Rhode Island. Continue to New York City for the big-big city experience. Fly home with Emirates from New York to Dubai and Perth. It's easy to book multi destinations for good prices.

"Is that un ossie accent you got ther?"
He himself has the gentle, soft-consonant timbre of New England, here on the east coast of America between New York and Boston. More particularly, it is very Rhode Island, this beautiful and rather genteel smallest State in America, with its mansions and marinas.
And specifically, it is that of Newport, an immaculate redwood timber house, boardwalk, cobblestone city themed by sailing and tolerance. But not at this moment.
"You're the guys who stole the America's Cup."
"We won it fair and square," I say.
"Well you sure kept that thing skirted up."
It feels as raw as it did in 1983, when Ben Lexcen worked out that a winged keel could fit within the 12 Metre Rule, and Royal Perth Yacht Club's crew turned up with a fast boat and crack sailing to win the America's Cup.
It is the oldest trophy in international sport, dating back to 1851 and had been held by the New York Yacht Club for 132 years, religiously sailed off Newport, Rhode Island. Then the larrikin Aussies from WA pulled off one of the greatest underdog sporting victories in history. To put it in perspective, it was almost as wild as an outsider with a one-off car made in a shed turning up at an F1 grand prix.
The Australia II team kept the winged keel covered — "skirted up".
The America's Cup finish line is out there in Rhode Island Sound, off Newport's winding and scenic Ocean Drive, but I am looking inland.
For across immaculately landscaped gardens are the mansions of the "Gilt Age" of Newport, Rhode Island. They were built in a time of extraordinary wealth — this is The Great Gatsby come to life and Marble House and Rosecliff were used as film locations for the 1974 movie starring Robert Redford.
To join Rhode Island's "Gilt 400" social set, people had to come from three generations of wealth, not have full-time employment and have at least a million dollars set aside for each family member.
Discover Newport president and chief executive Evan Smith describes the 1880 to 1920 Gilded Age as the US' "Downton Abbey Era". It was abruptly ended by the Great Depression.
The glitz continued with the marriage here of John F. Kennedy and Jackie Onassis in St Mary's Catholic Church, with the reception at the Hammersmith Farm mansion — and continues today, as Newport is a "major bachelorette" destination, though stilettos, cocktails and cobblestones are a bad mix.
Many of the mansions can be visited on tours, and Marble House, perhaps the most interesting of all, has other histories, too. For, as much as Rhode Island's story is one of excess, so it is one of philanthropy and social conscience.
For this was the home of Alva Vanderbilt, a socialite for sure, but also a major figure in the suffragette movement. She donated big sums of money to the campaign for women's rights, paid bail for picketers, wrote articles and lobbied. She formed the Political Equality League and took part in the 1912 Women's Votes Parade.
The Vanderbilts divorced in 1895 and Alva "mansion hopped", as locals put it, down to Oliver Belmont's Belcourt.
Further down the street is Rough Point, the 49-room mansion of Doris Duke, who at 13 became the richest little girl in the world, after the death of her energy and tobacco tycoon father, James Buchanan Duke. She was an extraordinary philanthropist.
But we are the products of our roots, and not only had her father been a giver, but this whole place is grounded in magnanimity.
For Rhode Island is the birthplace of religious tolerance in America. Religious minorities had suffered legal and social discrimination and persecution but here, under the 1663 Royal Charter issued by England's King Charles II, those joining the colony were promised freedom. His charter said no one would be "molested, punished, disquieted or called in question for any differences in opinion, in matters of religion". Everyone could "freely and fully" enjoy their own judgment and conscience in matters of religion.
Magnanimity exists today among the courteous, civil people of Rhode Island.
There is a statue of Matthew Perry, the commodore of the US Navy, who died in 1858. A laconic local tour guide tells me he's had to straighten out youngsters confused by this.
"I tell 'em it's not the actor in Friends," he says. "We're educatin' 'em one at a time."
He has also straightened out a youngster who mistook Doris Duke for Daisy Duke in the Dukes of Hazard TV show.
Another mansion to look out for is Belcourt, which has just reopened for tours for the first time in 35 years.
Jay Leno bought a "summer cottage" here for more than $18 million. Well, nearly. He bought all the individual condominiums it was divided into, except one.
A good way to see some of this is by strolling the Cliff Walk, as many mansions were built to face the sea. The whole, rather gentle, walk around the peninsula is 5.6km and there are bays which, in the eyes of explorer Giovanni da Verrazzano in 1524, resembled the island of Rhodes in the Aegean Sea.
There are heritage buildings, still lived in as homes, throughout the city.
I walk the wharfs and Washington Street, where the sign on Hunter House is one of many showing that The Preservation Society of Newport County protects it.
I have already walked past two Newport Fire Department fire trucks, and a sign warning that this is a Fire Lane and to be kept clear, and there is a public fire siren with a pull-down handle on a post on the street.
With the sea breeze and these historic timber houses, fire is a constant threat, and it has left its mark throughout the city's history.
Newport is a relaxed, clean, pretty place to wander on foot.
In the leafy Walnut, Chestnut and Cherry streets, the morning is still and the streets almost empty, apart from the occasional woman jogging with her dog, and a called greeting from someone on the porch of a B&B.
Hollyhocks in borders, geraniums in pots, wisteria over arches. Sycamores and poplars. GMC and Chevrolet trucks. Never did a Jeep Patriot seem more at home, as I count, in Second Street, stars and stripes flags hanging outside eight almost adjacent homes.
Red, white and blue in this city by the sea, which still bears the vivid memory of the day WA painted it green and gold.
PS: When I get back home, I call in to the Boatshed in Cottesloe for supplies and look up, past its new, second level wine room to the gantry which is still in place. For this is the actual boat shed where Steve Ward built Australia II. And there, in Fremantle Maritime Museum, is the yacht itself, winged keel unskirted, for all to see.
FOOD AND DRINK
Lobster, lobster, lobster, and more lobster. When I am here, lobster is less than $10 a kilo. Freshly cooked, sweet lobster is often served with corn. Lobster rolls are the standard lunch.
Locals reckon Joe's American Bistro has the best clam chowder — thick and creamy. "Turn the bowl upside down and it takes 20 minutes to drain," says local Russ.
Harry's Bar and Burgers in Thames Street, where you can get two sliders and a drink for about $13.30 ($US10). CNN has named it among the best burgers in America.
Brick Alley Pub has a nine-page, affordable menu.
You'll struggle for good coffee in the US but Corner Cafe on Broadway is closest to it.
HIT LIST
Hit a ball on the public tennis grass courts at Newport's International Tennis Hall of Fame. The courts opened in 1881. There are 32 Australian players in the hall of fame, from Harry Hopman, Lew Hoad, Ken Rosewall and Rod Laver to John Newcombe and Pat Rafter. There's an interesting tennis museum and displays and the US Open trophies are kept here.
The America's Cup Hall of Fame honours top sailors who have competed for the cup. It was founded in 1992 at the Herreshoff Marine Museum and yesterday Australian Syd Fischer was to be inducted.
Newport Travel Tours has a 90-minute narrated, trolley tour passing 150 points of interest. For $US25 for adults, it's a good way to have a first look around Newport and get your bearings. This tram has reclining leather seats, rather than traditional wooden benches. Tickets for this and other trolley tours are at Newport Visitor Centre.
My pick of the mansions is Marble House in Bellevue Avenue, for that contrast between extravagance and social responsibility. Second is The Breakers, the grand Vandebilt mansion. Download the Newport Mansions app, which shows the houses and gives a great audio tour when you get there.
Eisenhower House is a good spot for sunset.
For $16 ($US12) there's an all-day water taxi ticket around Newport Harbour. You can hop on and off at six places, or just do the 55-minute loop.
The National Museum of American Illustrators is in a mansion in Bellevue, showing the work of 150 illustrators — "the most American of American art". Brilliant.
Fact File
WHERE
Newport, Providence and the other historic towns of Rhode Island, for genteel travel, landscapes, coastal drives, lobster and clam chowder and history.
WHO
Anyone looking to wander somewhere interesting, scenic, historic, clean and welcoming. It's easy to join a tour but I like Boston-New England-New York as a "drive yourself holiday" even better than the west coast of America.
WHY
These are not big distances, so you can travel slowly on good roads, and smell the roses. There's plenty of variety.
WHEN
Locals come to Newport, Rhode Island, in autumn (October and November) and spring (April and May), when room prices are much lower. It's busy in summer.
HOW
Collette's Islands of New England tour includes time in Newport, Rhode Island, during eight days exploring from Nantucket to the Plimoth Plantation, Provincetown, and out to the Cape. Boston, Providence, the mansions of Newport and the beautiful islands of Martha's Vineyard and Nantucket are included. The eight days and 11 meals are from $2749. gocollette.com.au
Fly Emirates to Boston or New York. emirates.com/au
Disclaimer
Stephen Scourfield was in Rhode Island as a guest of Collette. They have not seen or approved this story.