America's oldest touring company turns 100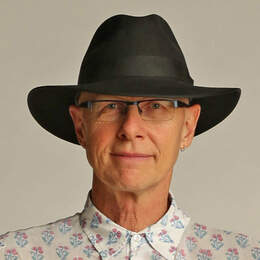 It may feel new to Australians, but Collette is celebrating its centenary this year.
1918. It was the year World War I ended, the US Congress approved time zones and a total eclipse crossed the United States.
And it was the year the Collette touring company had its first bright moment.
Celebrating its 100th birthday, Collette is the oldest touring company in America and one of the oldest in the world.
It still feels quite new to us but it put down roots in Sydney in 2015 and the following year appointed Michelle Cook business development manager in WA.
Collette is a third-generation, family-owned and run business.
In truth, the Collette100 celebrations in its home city of Providence, Rhode Island (not so far north of New York City), feel as much like a family party as an industry event.
And I soon feel part of the family, as countless loyal travellers have done before me.
For Collette has a consistent ethic. Many staff have been with the company a long time. It has a proved track record in philanthropy — not just a must-have marketing word but a commitment embedded in its DNA.
While its foundations were in touring in the US, it is now a worldwide company, with companies also in Canada and the UK. It has 164 tours to 58 countries across all seven continents.
The company was founded by Jack Collette in 1918. He had returned from the war and had the idea of taking a group of travellers from Boston to Florida. On the back of its success, Jack developed tours in New England and Canada.

In 1962, Jack sold Collette to Dan Sullivan Sr and his brother- in-law, Arthur McWilliam.
It was a gutsy move for Dan, who had six children. But he was a hard worker with plenty of initiative. As wife Alice, the matriarch of the Sullivan family, has said, he had ambition and vision and he believed in himself.
He also had perfect timing on his side. When the family went to the 1964 New York World's Fair, Dan saw some of more than 50 million who visited and realised people were ready to travel. Collette developed tours in the US and Canada, then Europe, Asia, Australia and New Zealand, and South America.
The family was right there by Dan Sr's side, as were generations of employees in Providence, which is still its home.
One of his sons, Dan Sullivan Jr (pictured at top, with Christian Leibl-Cote, senior vice-president of global business, and Jaclyn Leibl-Cote, president), was appointed as chief executive in 1990.
He is still chief executive today, but in June his daughter Jaclyn Leibl-Cote, who has been with the company 13 years, was appointed president. Paula Twidale, executive vice-president of Collette, describes her as a "daughter, wife, mother, entrepreneur and visionary". She has three young children.
She says: "I grew up in the company. It's in my blood. It was a huge part of my upbringing.
"I was the child with the calculator when Dad was doing pricing."
Her husband, Christian Leibl-Cote, has a pivotal role in the company as senior vice-president of global business.

For all this history, Jaclyn says: "We are thinking about the past and what we can be in the future.
"Innovation is about taking risks and listening to new ideas. We bring our imagination to work every day. At the heart of innovation is collaboration.
"Our company is the youngest it has ever felt."
It will need that energy. Fast-changing technologies have brought opportunities but will pose challenges.
"The changing landscape should fuel you," says Jaclyn with a glint in her eye.
Travellers will increasingly look for personalisation and customisation.
Dan agrees: "How do we get to 100? We have to look to the past and innovate for the future."
But he also speaks about what remains at the heart of our desire to travel: "We enjoy the people and cultures of each destination.
"Wherever you go, you meet people of the world and they welcome you and it brings us together and it is a force for world peace."
Fact File
For planning and booking, contact travel agents and visit gocollette.com.
Disclaimer
Stephen Scourfield was a guest of Collette. They have not seen or approved this story.
Categories