An Indian Ocean garden of delights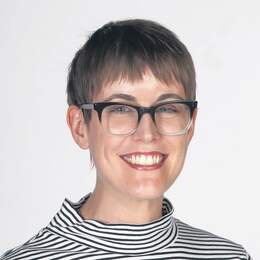 There are many botanic wonders to be found on the exotic island of Mauritius.
Colours mean things in Mauritius, or so I learn during my week on the island.
There are the four colours of the flag, for starters: red to represent the bloodshed during the times of slavery and colonialism; blue for the Indian Ocean; yellow for the sunshine and the light of independence; green for the island's vegetation.
Then there are the mosques, which are painted green and white.
Red flags flutter outside the Hindu family homes, while the Hindu temples are a riot of colour. The old public buses are bright, too, as are the shops, where open sides reveal meticulous displays of fruit and vegetables and neat arrangements of plastic plant pots, brooms and cheerfully coloured children's backpacks inside.
Then there are the homes that flash past as we crisscross the island: peach and yellow, blue and bright green, soft and bright pink, red and yellow, olive green and orange, aqua and white, purple and orange and vivid green. Some are grey, their concrete blocks as-yet unpainted, their structures as-yet unfinished. These homeowners have run out of money and are saving up, my guide Vikash tells me. Most Mauritians would rather do it this way than get a bank loan, he adds.
When we arrive at Pamplemousses, though, it's all about one colour — green.
For Pamplemousses — also known by its official name, the Sir Seewoosagur Ramgoolam Botanical Garden — is recognised by some as one of the world's best botanic gardens. Founded in the 1700s, it's also thought to be the oldest botanical garden both in the tropics and the Southern Hemisphere and is today home to more than 700 plant species from around the world, including at least 80 types of palms.
The garden grew out of a vegetable garden planted in the 1730s by Francois Mahe de Labourdonnais, at the time the French governor of Mauritius, and was expanded and developed by French horticulturalist Pierre Poivre from the late 1760s.
Today it's one of the island's most popular visitor attractions, providing a striking — and verdantly green — contrast to the beaches and clear, blue ocean for which it is best known.
As we walk around, Vikash points out species indigenous and exotic. There are various types of mango trees, jackfruit and starfruits, endemic black ebonies, a 300-year-old baobab, and even a bottlebrush.
There are plants that produce spices such as nutmeg, cinnamon and cloves, and the national flower of Mauritius, known formally as Trochetia boutoniana and less so as "boucle d'oreille", which translates to "earring". One thing we don't see, however, are grapefruit, the French word for which has lent the garden and surrounding district of Pamplemousses their name.
Among Pamplemousses' most famous plants are the talipot palms, a species native to India and Sri Lanka that takes 30-50 years to mature before producing about 30 million tiny flowers — the largest inflorescence, or cluster of flowers, of any plant — over some months. Vikash tells me it's a major event when any of the garden's talipots come into bloom, not least because after they've flowered, they die.
The garden is best known, though, for its giant waterlilies, which float in a large pool beneath a canopy of trees. Their huge, green leaves spread in such abundance that I'm reminded of the words of an early French visitor to the nearby island of Rodrigues, who famously wrote in 1691 that the island's native giant tortoises were then so widespread that "one can take more than a hundred steps on their shell without touching the ground".
The endemic giant tortoises of Rodrigues and Mauritius long ago went the way of the latter's other famed extinct species, the dodo, but it is possible to see some Aldabra giant tortoises — native to the Seychelles — at Pamplemousses. The garden also has an enclosure of pretty, delicate deer, which are an introduced species but now common throughout Mauritius. If you look closely enough at the trees, I'm told you might see some Mauritius flying foxes, the island's only endemic mammal.
The gardens are also home to Chateau de Mon Plasir, a pretty 19th-century house that's under renovations during my visit, and a funerary monument to the eponymous Sir Seewoosagur Ramgoolam, a Mauritian independence leader and its first prime minister, known as the "father of the nation". He was cremated here according to Hindu tradition where the monument now stands, surrounded by trees planted by visiting dignitaries and world leaders ranging from Nelson Mandela to Princess Margaret.
After the botanic garden, we make the short drive to the Sugar Adventure Museum. Housed in the former Beau Plan sugar factory, the museum provides a comprehensive look at the history of Mauritius, as well as the huge importance of the sugar industry to the island, with displays that include the machinery and tanks that were used to convert sugar cane into sugar and molasses.

Although the number of sugar mills on the island has dwindled in recent years, falling from more than 300 at their peak to only four or five today, sugar production remains a significant industry, as evidenced by the ubiquity of sugarcane fields throughout the island. These days, Mauritian mills produce more than a dozen special unrefined sugars which are exported around the world.
I get a chance to taste some of them in the museum's shop and am surprised by the variation in their taste, from straightforwardly sweet to more complex flavours cut through with a hint of bitterness.
They all look very different, too, with textures ranging from fine to coarse to chunky, and colours from sandy pale to very dark. And, once again, I see that colours mean something in Mauritius — even if it's just how sweet you want your cup of tea.
FACT FILE
Entry to Sir Seewoosagur Ramgoolam Botanical Garden is 200 Mauritian rupees ($7.40), and is free for children under five years. It's open seven days a week. ssrbg.govmu.org.
Entry to the Sugar Adventure Museum is 380 Mauritian rupees for adults and 190 rupees for children and students. The museum also has a good restaurant, Le Fangourin, which is open for lunch seven days a week. aventuredusucre.com/en.
Local tour operator Emotions can assist with organising visits to these and other attractions. emotionsdmc.com.
Air Mauritius flies direct from Perth to Mauritius twice a week, with up to four flights a week during the peak summer period. It also has connecting flights to London, Paris and various African destinations, with a free stopover of up to two nights if no same-day connection is available. Travel agents, airmauritius.com or 1800 247 628.
Disclaimer
Gemma Nisbet visited Mauritius as a guest of Air Mauritius and Emotions.