An island where one can feel free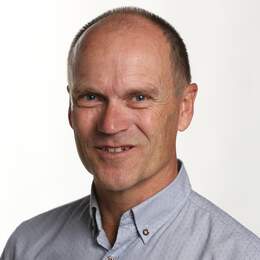 MOGENS JOHANSEN laps up the serenity of a jungle resort
The morning light filters through a sea of green. Trees in any imaginable shade of green sway gently in a light breeze. I'm in the rainforest; the sounds and smells surrounding me are a sensory overload. Calls from dusky langurs compete with birdsong and noisy cicadas while butterflies quietly flutter among the lush green foliage. There is a constant rustling in the trees. And high above those trees, birds of prey circle on the thermals, looking for opportunities. A couple of hornbills fly from a tree ...two or three flaps of the wings, then they glide ... another two or three flaps of the wings, glide again... before landing in another tree. Smaller birds dart quickly in and out of the foliage. A black giant squirrel leaps from a branch of one tree and effortlessly scuttles up another and out of sight in the blink of an eye.
I'm on the balcony of a rainforest villa, among the treetops of a 10 million-year-old rainforest and these are my first impressions. I'm at Datai Langkawi, an exclusive resort set against a backdrop of primordial mountains in the sparsely populated north-west part of the island. The resort is perched high on a hill with views of Datai Bay, the Andaman Sea and Thai islands on the horizon. It's a green paradise. Appropriately, Datai means "the place where one can be free" and that is exactly how I feel. It's like nothing I have experienced before.
The Resort
It's a sizeable resort, with 121 rooms, suites and villas but no matter where you are staying in the resort, there is a feeling of being among the trees. The collection of deluxe rooms and suites in the main hotel set high on a hillside offer sunning views of lush rainforest and the Andaman Sea.
Rainforest villas, like mine, are nestled among the forest further down a valley. Each villa has private views of the lush jungle with no other villas in sight. By the beach on Datai Bay there are 14 exclusive beach-side villas with private pool and a dedicated butler service.
My villa is built on a steep hillside, it has a rustic look, the wood-shingled roof and solid wood posts framing the portico entrance make look like it is meant to be in the forest. But it's the interior of the 123sqm villa that has the real wow factor. It's luxuriously appointed with all the modern conveniences. Dark timber floors, timber panelling and cabinets, exposed rafters, timber ceiling and timber blinds are contrasted against off-white walls with beautiful lighting that creates a warm and inviting feeling. There is a king-size double bed, two writing desks, a daybed, coffee table with two comfortable chairs, large flat-screen television (which I never switched on), kitchenette with coffee machine, a well-stocked fridge and minibar. Two large timber doors swing apart to reveal an enormous bathroom with his and hers vanities on each side of the room. There's a large bath against the end wall with a huge window that treats you to a nice private view of the rainforest outside. There is a separate shower cabin, separate toilet and plenty of his and hers wardrobe space.
Outside at the back of the villa there is a large balcony with a daybed, a table and two comfortable armchairs. It's a great place to spend time. It's just you alone in the jungle.
This is an edited version of the original, full-length story, which you can read here.
A message from Travel Editor Stephen Scourfield...
Thanks for reading us – we value your continuing interest and our connection with you.
But as our readers increasingly move to digital, we have to keep up with them.
As I'm sure you'll appreciate, there are costs involved in doing what we do for you.
To support Travel, reading the full story now requires a digital subscription (it's $1 a day for full access to thewest.com.au, for all your devices).
If you have the newspaper home delivered, you may already have complimentary premium access to thewest.com.au and our digital editions.
And we have other packages, including $9 a week for the weekend papers and everyday digital.
Stephen Scourfield
Disclaimer
Mogens Johansen was a guest of The Datai, Langkawi. They have not seen or approved this story.