Our World

An open and shut case: Why expensive accommodation isn't always best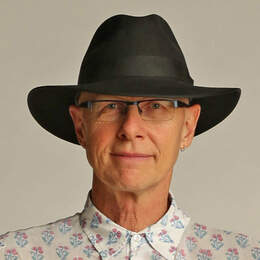 Our Travel Editor sets off on the rivers of Europe with his trusty suitcase Casey, and finds that the worst cabin on the ship can have a lot to recommend it. 
The stalemate in the cabin has developed into an awkward silence. Despite being a suitcase, it's not often that Casey keeps it zipped.
To investigate possibly suitable itineraries in northern Europe, we've just been on the Rhine, in Scheldt and Waal in Germany, the Netherlands and then Belgium.
We stayed in my favourite cabin on a river cruiser, the cheapest on the ship.
I like this because, on your behalf, if the "worst cabin on the ship" or the worst room in the hotel is OK, I know that anything you might book and stay in will be fine.
I really liked the cabin. On the 1st deck, half of it is below the waterline, muting any sound and making it a very smooth and stable position. Styled more like a bespoke French hotel than a river-ship cabin, we tucked in there and I slept well in its deep, dark silence.
It had a quite big picture window, with its wide sill at my elbow height. I liked standing there, my eye at water level, looking out over the glistening rivers at the sights on shore. Ah, the ponies of Belgium, running free on the river beaches.
When the wind got up, water poured over the window.
Casey is never completely unpacked (just clothes changed relevant to climate) and has dividers inside to hold all the things I need to work — every cable and its backup, the indispensible medical kit, a small bag of tools and so on. In our cabin, of two single beds pushed together, I put the footrunner along the spare bed next to me and place Casey on that — my mobile office.
Now I think about it, the sight of me and Casey lying side by side must be rather humorous. (But please note the innocence of this — it's Casey with a C not a K, there's no luggage rack, and we are strictly chaps sharing.) Thankfully, he's a soundless overnight case and never moves a jot.
But, of course, he was too low to see out of the window. I was out and about having a jolly good time in the ship's bright and airy lounge and up on deck, coming bounding back to our wonderfully silent retreat full of stories and bonhomie to be met by a stony silence. It was a bag of tricks I didn't particularly want to open. Luggage of Casey's vintage doesn't come without baggage.
And then came Lyon, where we stayed in an exquisite five-star hotel in the old part of town, with its cobbled alleyways, steeped in history.
Our room was beautiful, with exposed 15th century beams, hand-painted walls, oil paintings and mulberry velvet curtains.
If suitcases could shiver for joy, well, I'm sure Casey did.
While I soaked in the clawfoot bath, Casey just lay in reverential silence on his footrunner on one side of the bed — that preferred stance of his. Casey was speechless, saturated by the sheer elegance of it.
And now we have boarded another cruise ship, and we're heading south on the Rhone through France, to compare the two.
It started well. Casey loves being in France, and loves heading to the soleil.
We are in a big cabin on the top deck — the most expensive on the ship – which always puts a bit more spin in his wheels. Casey is, undoubtedly, a suite case.
And when we step in, it's a bright room with floor-to-ceiling glass doors and a French balcony (when you open the doors, there's a rail).
I put the footrunner on the spare bed and there Casey is, happy as a pig in a paddock. Or, in this case, a cochon dans un champ.
We are in a port cabin (the left side of the ship, looking forward), heading south and the late sun on passing villages is beautiful that afternoon. The door is open and I am happy as Larry with my new and super-sharp 100-400mm lens. It's like shooting ducks on a pond.
But the night is noisy. The crew's doing whatever they need to on deck, as quietly as possible but still audibly. When we pull alongside locks, the path is level with our suite — there are people outside. There's more foot traffic outside the cabin. And there's much more engine noise, this is no longer muffled by being half under water, and I can hear the exhaust chugging somewhere up above me. It's a fitful night for me.
My faithful suitcase ... "valise fidele" (not his Cuban half-brother) ... doesn't budge, on his half of the bed.
I drift off in the early hours but wake to sun so strong that it blazes through both blinds and curtains and feels like it's cooking us. I become a bit like the hard-boiled oeuf that I am.
I mention all this and Casey flips his lid. "What's the matter with you?" He starts bagging me! He seems unhinged! If only I had a zip fastener!
What a carry-on. Casey is incalcitrant; unmovable. He's a holdall that's not holding back.
Being in a suite on the best deck is the point. "That's travel in the bag!"
But the moral of the story for me is that the most expensive cabin on a ship, or the most expensive room in a hotel, may not be the best one for you. It seems that not everything's an open and shut case.