Ancient beauty rock solid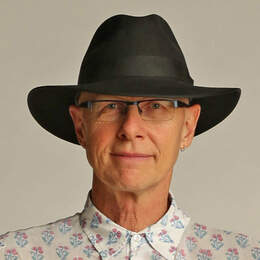 Epic love story at the heart of STEPHEN SCOURFIELD'S book
I spent years in the Wheatbelt researching before I started writing the novella BIRD.
It is published in my book Don't Forget to Write — a short, espresso novel in a book about travelling the world. It's good to stay close to our roots.
The name Bearingboda Rock is fictional, of course, because this place in the book is a conglomerate of the many rocks at which I spent time.
John Bird Walker is a world travelling photographer, and the novella BIRD follows his life and that of Grace Morgan, whose grandfather settled at a farm in the Wheatbelt, which her father has worked, where she grew up, and which she will eventually inherit. But first she will marry and live in England, on land, which has been farmed for 32 generations, on the edge of a granite range.
And so, while the novella is a treatise on photography and a journey through the world, it is also an observation of wheat-growing agriculture in very different landscapes. And at its heart is an epic love story.
Extract from BIRD, a novella in Stephen Scourfield's book Don't Forget to Write:
Cold air charges up the great hump of Bearingboda Rock as the dawning sun ghosts through a low skirt of cloud. The full moon still sits directly opposite, a great, milky saucer as big as your hand. Two heavenly bodies equally bright.
The temperature dips as it chills over granite, rock pool and spongy shallow herb fields. The sky is creamy, with only a promise of blue. Honeyeaters blather on the north-eastern side of the rock, nature's answer to breakfast radio. There is still the sparkle of spiders' eyes.
It is easy to be romantic about such places; an island amid farmland and wheat paddock, with its echo of the past. The granite was formed underground and rose in a bulb; each metre that we climb represents a million years of erosion. The rock's summit is 50 metres above the surrounding ocean of forest—an ancient landscape of paddocks and pockets of woodland and whale-like granite humps.
"Explorer Frank Hann described this as 'damnable country'," says Grace, remembering the words from the diaries she's borrowed from her father's bookshelf and dipped through. Hann approached from the south in 1901, after weeks of drought and hundreds of kilometres of continual scrub. "I believe it would sicken the Devil himself," he wrote. Harry Morgan's generation was told to clear land . The book is $35. Have it sent to you by calling 1800 429 000 or see here.
Categories