Arrivals & Departures

Apps, virtual reality and alternative energy: Royal Caribbean unveils tech innovation push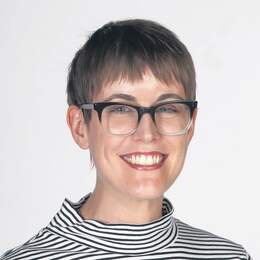 Get ready to skip check-in lines and order drinks, make dinner reservations and sign up for shore excursions without leaving your poolside sunlounger on your next cruise as Royal Caribbean Cruises rolls out its latest digital innovations.
The company — which includes the Royal Caribbean, Celebrity Cruises and Azamara Club Cruises brands — is among the growing number of cruise lines augmenting the on-board experience using apps and other technologies.

For example, Royal Caribbean is aiming to reduce waiting time — for your bags to arrive, for your dining table to be ready, or when booking an excursion — by using technologies such as facial recognition, RFID tagging and GPS mapping.
"We are finding ways to eliminate friction and frustration, giving guests more time to make the memories that make vacations special," said Royal Caribbean Cruises' vice president of digital, Jay Schneider.
Also among the innovations is an app for guests which can unlock their stateroom, control its lighting and temperature, and more.
"Our new app will make it simpler than ever to book and plan your cruise vacation from home or with a travel agent," Mr Schneider said.
"Once on board, you can navigate our ships with interactive maps and guides, explore the ship with cool features like x-ray vision, or order drinks that can be delivered to you wherever you are on the ship."
The app is already available on selected RCL ships. Mr Scheider said the aim was to have it on about 15 per cent of the fleet by the end of the year, and double that by the end of 2018.
Still in the prototype stage are innovations harnessing virtual and augmented reality.
"So think of sampling an exotic dessert where, with each bite, the entire environment changes — at least virtually," Mr Schneider said.
"Or imagine a stateroom where you not only control the lighting and the temperature, but can change the scene from starry night to rainforest canopy or island home with the touch of a button."
All of this will be complemented by new digital tools for crew members to, for example, track delivery of guests' bags to their staterooms and stay connected with home while on board.
There are also innovations aimed at assisting with navigation and maneuvering of the ship, improving safety, reducing fuel consumption and generating power on board using alternative energy sources.
Categories