Arrivals & Departures

APT celebrates its 90th birthday with cruise and touring offers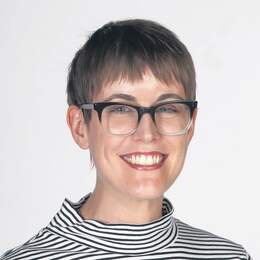 The Australian travel operator has free flights and other offers on some of its most popular itineraries.
Cruise and tour company APT celebrates its 90th birthday in 2017, and to mark the occasion it has launched a Celebration Sale with deals on selected itineraries.
Originally called De Luxe Motors, the company got its start when a young mechanic named Bill McGeary began transporting commuters in a bus body on a truck tray during a tram strike in Melbourne, later branching out to become a school bus company in the city's south east.
Bill's son Geoff joined the business in 1961 and started taking tours to the Outback in the mid 60s. He later bought Kimberley Wilderness Adventures, which now has four-wheel-drive tours and wilderness lodges in the Kimberley and small-ship cruises along the Kimberley coast, and then Outback Wilderness Adventures, with 4WD tours in Queensland, the Northern Territory and South Australia.
Over the years, APT has grown to encompass tours to international destinations, as well as river cruising. This year, it will continue to operate cruises and tours on every continent, including Antarctica.
Among the Celebration Sale offers available for booking until March 15 are:
Free flights to Europe including air taxes of up to $1000 per person, and a free cabin upgrade on selected categories, when booking selected Europe cruises. One option is the eight-day Grand Bordeaux river cruise, which is a return trip from Bordeaux, from $5545 per person.
Book selected Vietnam and Cambodia tours and fly for free, including taxes up to $800 per person, and get a bonus free cabin upgrade and a free two-night Singapore stopover. Options include the 21-day Best of Vietnam and Cambodia itinerary, which travels from Hanoi to Siem Riep and includes a seven-night Mekong River cruise, from $10,195.
With selected 4WD adventure tours, a companion flies free, including up to $200 in air taxes. One option is the 15-day Kimberley Complete tour, which is a round-trip from Broome and costs from $9695.
At top: APT's AmaReina, which was christened in 2014.
Categories