Arrivals & Departures

"An aquarium without glass": Top WA dive site to reopen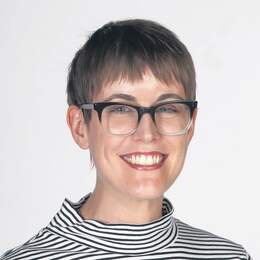 Consistently rated among the world's best shore-based dive sites, Exmouth Navy Pier is home to a spectacular array of marine life and back in business for scuba divers. 
It's been described as "an aquarium without glass": a hotspot for marine life that's home to reef fish including coral trout, angelfish, Moorish idols and bannerfish as well as grey nurse sharks, Queensland gropers and more.
And while Exmouth Navy Pier, at Point Murat on the North West Cape of Western Australia, isn't quite what you'd expect from a working defence facility, that's precisely what it is, having been built in the 1960s by the US military to supply the area's Harold E. Holt Naval Communication Station.
Despite the pier's reputation among divers, it has been closed to the public since April 2015, due to changes to Australian Defence Force regulations. However, following appeals by locals to recognise its importance as a tourist attraction, it'll reopen on November 15 for scuba tours.
Strict conditions have been set for public access and divers will need to visit the pier on a tour run by local operator Dive Ningaloo, which was awarded the contract to run the tours following a tender process.
Dive Ningaloo owner Kirsten Sheppard says her team is excited to share the Navy Pier ecosystem with visitors.
"The Exmouth Navy Pier is known for its big, impressive stuff like gropers, grey nurse sharks and huge schools of trevally and barracuda, but some of the smaller life, like spectacularly coloured nudibranchs and soft corals, can be equally astounding," she adds.
Dive Ningaloo plans to offer daily trips suitable for first timers through to experienced divers from November 15, with a view to including night dives from next year.

Bookings are available through the Exmouth Visitor Centre, and the centre's general manager Kristy Bryan-Smith says the tours will be an important year-round attraction.
"Interest in diving the Exmouth Navy Pier has remained high even though tours have been unavailable for so long, which goes to show just what a well renowned and popular attraction this is for divers," she says.
(Lead photograph credit: Blue Media Exmouth)