Artists in their regional habitat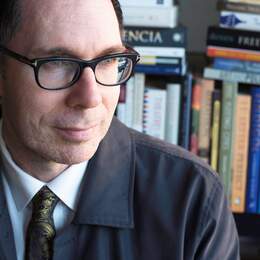 Discover the special art trail down south
For many of us, making art can seem a mysterious process. Which is part of its attraction. But to get behind the scenes, to see artists at work in their sacred spaces and talk passionately about their practice, takes none of the magic away.
On the contrary, it only adds to it. From Busselton through Dunsborough, Cowaramup and Margaret River to Augusta, the annual Margaret River Region Open Studios covers as many kilometres as it does artistic styles. Arguably the biggest free showcase for artists, their work and their studios in Australia, this sixth iteration gives the public a unique opportunity to observe more than 100 rare species of artists in their natural habitats.
Painters such as Fi Wilkie. Ceramicists such as Sally May Mills. Photographers such as Christian Fletcher. Jewellers such as Francois and Nicholas Payette. Glass artists such as Gerry Reilly. Furniture makers such as John Streater. Printmakers such as Leon Pericles. Recently I had a chance to catch up with four diverse artists taking part in this year's MRROS...
LAUREN WILHELM,
NORTH JINDONG
Lauren Wilhelm draws on a rich tradition of medieval and renaissance portraiture while introducing contemporary and distinctively Australian elements to her subtly surreal compositions.
"I've been a part (of MRROS) from the beginning. I think it's a great idea. Just meeting people and talking about works. Art in general, not necessarily just my art. Hearing about people's interpretation of things. Every year there are more and more people visiting, and you can have some really interesting conversations. Quite a lot of people say my work is different from anything they've seen before, but somehow familiar. Reminiscent of old works, with a modern twist. And they relate to that. Things never really change. Walking through the National Portrait Gallery in London many years ago, I was struck by the paintings of all these haughty, arrogant people long since departed. Same but different. In old paintings you might see an ermine, a symbolic animal. Mine are just suburban creatures with no symbolism. Budgies or guinea pigs. And I quite like that."
IAN MUTCH, DUNSBOROUGH
No matter what scale he's working on, South African-born illustrator, artist, designer and muralist Ian Mutch infuses all he does with a delightful sense of play and whimsy.
"I love it. For me, it's a real chance to engage with an audience. Working by myself, it's an opportunity to actually talk to real people. From a visitor's point of view, I just think it's awesome. As a whole, it's a chance to find all these new nooks and crannies. And you're getting local knowledge. Because you're visiting locals. Whether you're talking about art or where to next, I really enjoy that part. In terms of process, I have my sketchbooks out, they can see me work and they can ask questions about what it's like working from small to large scale. You'll see it's not a massive studio area, so I need to be organised and precise in terms of where things go. I have a couple of young girls too, so I need to make sure things are off the ground a bit more. Then getting big stuff out for a mural, before switching back to studio mode, that's interesting too. It helps to have different projects on the go."
CHRISTOPHER SPIKER, MARGARET RIVER
With a background as a detail-design draughtsman and a keen early interest in bird photography, Christopher Spiker brings a formidable technique and love of nature to bear on his meticulous watercolours of native birds and other animals.
"For the birds, it's realist work. I'm a natural history artist, if you like. Within my fundamental approach to painting, there is the valuing of the birds. I'm not out there being an activist, but in my own way I promote the love and the beauty of the birds, and the environment generally, through my paintings. That you open your studio up is to build on that principle, of learning to appreciate our wildlife. It's also good for the artists themselves. You can become a bit insular. And in a broad sense, you're mentoring the unknown person. People come back each year, some younger, some older. You don't know who you're going to inspire, or who you might give an idea to. I learnt art from looking at other artwork. Someone else might be doing the same thing with my work."
RACHEL COAD, GRACETOWN
Winner of the prestigious Black Swan Prize for Portraiture in 2016, Rachel Coad is known for her powerful, large-scale figurative work, often rendered in muted tones.
"(Working down here), I like the silence. It's good for me. When I was in Fremantle, there was a coffee shop on the corner and lots of other things going on. If I want to go to a coffee shop now, I have to plan it! I've been involved (in MRROS) every year. Being an artist is quite a solitary existence, so it's nice to chat to people. If they're willing to travel out here to see you, it means they're really interested. They want to know more about your work.
"About a quarter of them you see every year, many of them locals. But more of the people are travelling down from Perth. Carloads of them. Of course, there are a lot of us artists living here, and we take the opportunity to visit each other's studios too."
Fact File
Margaret River Region Open Studios is on from today until May 12. For full details of artists, locations and how to plan your own art trail, visit here