Our World

Atlantis offers a splash of opulence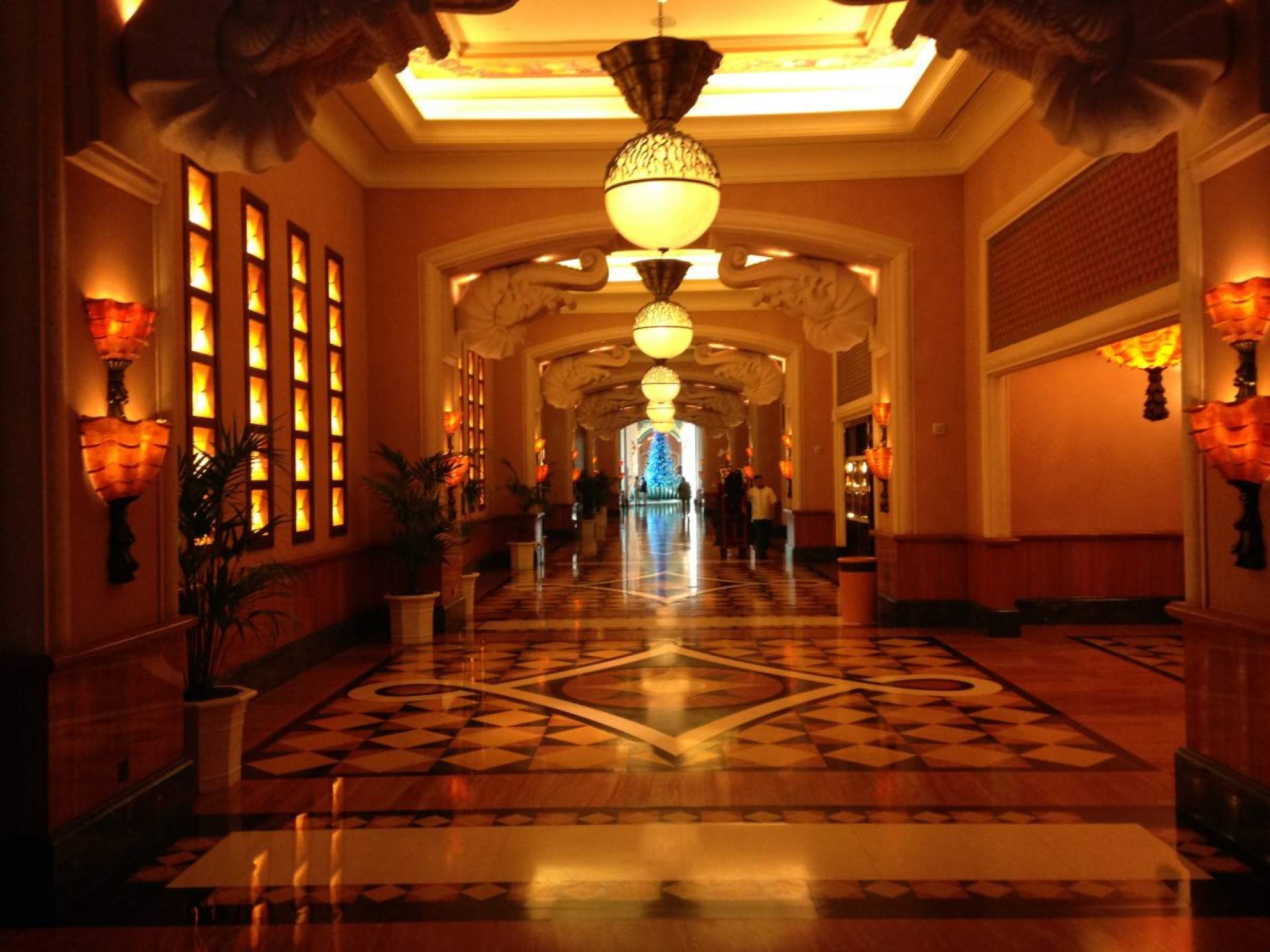 This Dubai hotel promises a taste of the high life in a playground for the rich and adventurous.
I lie back in what seems like a near-vertical chute, cross my arms across my chest and put one leg over the other.
I take a deep breath and an important question gnaws away at me.
Why?
As someone who is not comfortable with heights, what am I doing here at the top of one of the towers in the water park at the hotel-resort Atlantis, The Palm, Dubai?
Before I can answer myself I am plunging downwards in the tube, blasting through water and spray before coming to a safe and welcome stop in the pool at the bottom.
At least I think that was what happened. To be honest it was all a bit of an adrenaline-fuelled blur and I think my eyes were closed most of the time.
But it gave new meaning to the word "exhilarating".
In so many ways Atlantis also gives new meaning to the word "wow".
For starters, it sits on reclaimed land which juts out from the city of Dubai into the Arabian Gulf. The reclaimed land has been designed to look from the air like ... you guessed it, a palm.
The flash sports cars in the carpark give another clue to the opulence which is about to reveal itself inside.
The grand marble-floored lobby features a crazy-looking sculpture made from 3000 blown-glass pieces.
As I walk towards my room my gaze is captured by a big group, camera phones held aloft as they gaze into a floor-to- ceiling mega-aquarium known as the Ambassador Lagoon, in which thousands of fish, rays, sharks and the occasional diver cruise by.
This is definitely not what you normally find in your hotel!
My room brings a new "wow" experience: two TVs, opulent bathroom with a spa bath and walk-in wardrobe/dressing room.
But even that is surpassed when we get a look at one of the two "underwater" suites.
The Neptune and Poseidon suites, from $US12,000 ($15,600) a night, are spread over three floors and come with a 24-hour butler and private view into the lagoon.
The list of rich and famous to have stayed here includes Khloe Kardashian.
But that doesn't mean you need to be in the ranks of the super-rich to stay at Atlantis.
The water park reveals plenty of family groups cooling off and enjoying themselves on one of the many rides, while others enjoy the spectacular display of colourful sea life in a second aquarium, known as the Lost Chambers.

And then there is the food. So many options are available. But one restaurant in particular, tops off the stay.
A glamorous stairway leads down into Ossiano, a seafood restaurant, which provides an opportunity to wear your holiday finery and enjoy an unforgettable culinary journey while seated at a table next to glass walls looking into the Ambassador Lagoon.
It is a place where over the top is taken to the next level.
FACT FILE
For more, go to atlantisthepalm.com.
Disclaimer
Malcolm Quekett was a guest of Atlantis, The Palm, Dubai
Categories