Austrian architecture: Culture and craftsmanship in Vorarlberg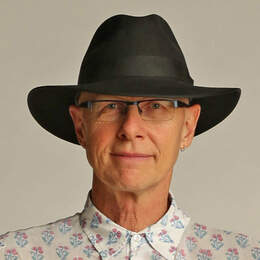 Architecture is a big draw for visitors to the Vorarlberg region, in Austria's alpine west. 
While for decades big tourism destinations have been building in bulk, people in the alpine west of Austria have been quietly evolving their innate sensitivity to line, proportion and balance into a distinctive architecture.
And that architecture has become a drawcard for the Vorarlberg region.
Vorarlberg's now-distinctive style dates back to a group of architects who banded together in the 1960s, called themselves "Vorarlberg Design Artists" and set out to develop not only their own, clean, classic look, but an attitude.
More than just drawing minimalist buildings, their energies went into working in close co-operation with building authorities, owners and craftspeople. And they were committed to using resources sparingly and making buildings efficient.
Nearly all of Vorarlberg's civic buildings and many homes and renovations are the work of local architects, using regional timbers and the skills of neighbourhood craftspeople. Craftsmanship has steadily risen to the perfections I see today and the commitment to high-quality and cohesive architecture and construction has developed into a culture.
These are clean, aesthetically pleasing, balanced forms, with timbers often untreated to allow weathering, and with a respect for history.
All of this is perhaps at its most distilled among the 22 villages of Bregenzerwald valley in Vorarlberg, where the tradition of finishing buildings in shingles, with walls covered in small spruce or silver fir "scales", has been refined and enhanced. There is a higher aesthetic.

"Building houses in wood is the tradition here," explains Helga Raedler, who specialises in architecture tours in Bregenzerwald. "Then, after World War II, there was this young generation of architects who picked up this tradition and modernised it."
Thirteen of the villages have participated in an impressive Bregenzerwald Tourism project. A neat little boxed set has been produced, each village having a slip-out mini guide sheet. It has a map to follow, a numbered list of notable buildings, each with their story, and other background information. It's a splendid tool for the tourist.
But Bregenzerwald is only one of six districts in the Vorarlberg region of western Austria, and the Vorarlberg Architecture Institute and the Vorarlberg State Tourist Board have combined to draw up 10 full-day and half-day "Architectours" that visitors can follow themselves using public transport or by car around that wider area.
Mountain Chapel
Theodul Chapel on Niedere Andelsbuch in Bregenzerwald is simple, timber, with a tall and pitched roof. Its elegant lines rise sharply off the sloping grassland, in its alpine home between cultivated and natural landscape. There is a wonderful view; a sense of safety in its solid perch. And then I step up into its wooden spruce world, leaving the ground. The altar is highlighted by a slot of matte glass that allows in filtered daylight.

Under principal architects Andreas Cukrowicz and Anton Nachbaur-Sturm, the design team had entered a 2007 competition for the work, proposed by Irene and Leo Feuerstein. The chapel was completed in 2008 and locals say the architect was paid in cheese. More precisely, three wheels of alpine cheese, which weighed between 20 and 25kg, with the cheese worth about $26 a kilo. And the point of that, as much as anything, was cultural exchange.
Bernardo Bader
Perhaps the name most notable here is that of local architect Bernardo Bader. In fact, one day when I am heading into the Pfarrhaus Krumbach, a beautiful hall-cum-library on land given by the church in the village of Krumbach, he is outside. Bernardo combined with architects Hermann Kaufmann and Bechter Zaffignani on the 2015 project.
Pfarrhaus Krumbach has an elegant timber interior — oak floors and silver fir walls. Silver fir is a cherished tree here, as the roots are deeper than spruces, and they march up the mountainsides and help protect the alpine villages of Bregenzerwald from avalanches.
Importantly, Krumbach's brass band also practices in the Pfarrhaus — and brass bands are intrinsic to village life.
Bernardo also redesigned Hotel Krone Hittisau, which has been in the Metzler family for five generations. The work was carried out to impeccable standards by the craftsman of Werkraum Bregenzerwald — a collaboration of highly skilled furniture makers. It is not overstating to say that the rooms are exhibitions of the artistry and craftsmanship of those Bregenzerwald woodworkers. This is an immaculate work of perfect cuts and simple finishes. Of solid wood bed frames with dovetail and dowel joints.
But the refinement of Bernardo's eye and skill comes together for me in Chapel Salgenreute.
Local people did not want to renovate the old chapel on the edge of Krumbach Moor — they wanted to take traditional knowledge but step into something new. It took years of designing and building to finish the chapel, and more than 100 volunteers became involved. If ever the subtle acknowledgement of history and a courageous step into the future came together in architecture, surely it is in Chapel Salgenreute. Built in 2016 of wood on a stone base, it rises out of the landscape almost subtly distorted. Inside, light shines in, illuminating the timber.
Bus:Stop in Krumbach
The village of Krumbach's culture association invited international architects to come up with seven unusual bus stops, and these are now toured by visitors. Architects from Russia, Norway, Belgium, Spain, Chile, Japan and China bring a change of perspective to the landscape, in a project that was funded locally. Each architectural firm was helped by a Vorarlberg business working in architecture or crafts, and the payment was a visit to Bregenzerwald. As such, it was a real cultural exchange. Anton Garcia-Abril of the Spanish Ensamble Studio responded to the local scene by stacking timber. Chilean Smiljan Radic was inspired by the warm welcome he received and designed a bus stop based on a local farmhouse living room. Norwegian Rintala Eggertsson Architects used shingles.
Werkraum Bregenzerwald
This is where some of the craftspeople of the Bregenzerwald valley come together. In the village of Andelsbruch, the association was formed in 1998, but it was years until they got their own place. And what a home it is.
The work of architect Peter Zumthor and finished in 2013, under a 1500sqm roof, big windows bring the landscape in, and long tables in the cafe to encourage conversation and the exchange of ideas. Exhibits change frequently.
Disclaimer
Stephen Scourfield was a guest of Austrian National Tourist Office.
Categories