Arrivals & Departures

Baby boom at Singapore wildlife parks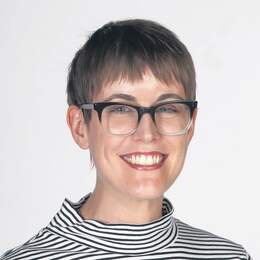 An Asian elephant and a cheetah are among the recent arrivals at Singapore Zoo, River Safari, Night Safari and Jurong Bird Park.
A baby cheetah, a manatee calf, a tiny emperor tamarin monkey and an endangered Asian elephant were among the hundreds of animals born and hatched last year at the four zoological parks that come under the banner of Wildlife Reserves Singapore.
More than 600 animal births and hatchings took place at Singapore Zoo, River Safari, Night Safari and Jurong Bird Park in 2016. The new arrivals represented 146 species, over a third of which are considered threatened.
The babies also included new arrivals belonging to highly threatened South-East Asian species, such as the nine painted terrapins — among the region's most endangered freshwater turtle species — hatched in April at Singapore Zoo.
Jurong Bird Park saw the hatching of three black-winged starlings and four Bali mynah birds, which are both critically endangered species due to the illegal songbird trade.
At Night Safari, an Asian elephant named Neha was born in May, followed by a Sunda pangolin (considered the world's most trafficked mammal) and two Malayan tapirs later in the year.
As well as being very cute indeed, the new arrivals form part of Wildlife Reserves Singapore's conservation program.
"We have a mission to protect and conserve biodiversity in Singapore and the region, and are happy to report that our animal care team did well in breeding some of the rarest South-East Asian animals in 2016," said Dr Cheng Wen-Haur, WRS deputy chief executive and chief life sciences officer.
"This is but one of the many ways we work on to help save these animals from extinction. We also actively support conservation and research efforts in the animals' native habitats."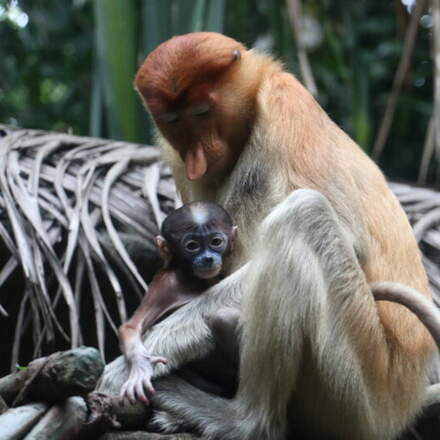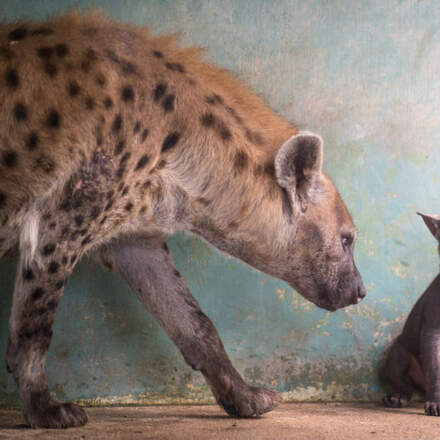 Meanwhile, a cheetah cub named Deka was born at Singapore Zoo in October. The cub was abandoned by her inexperienced first-time mother so was hand-raised by vets and keepers to grow into an "active and healthy juvenile that enjoys sprinting around her play area", according to WRS.
Other births included, at River Safari, a manatee calf named Joella and four new additions to the giant otter family. Two species native to the Amazon Basin — an emperor tamarin and three ocellate river stingrays — were also born at the park.
Night Safari saw the birth of three fennec fox kits in November. The babies have been named Nia, Nailah and Zaire, and were also hand-raised. They were born to parents brought in as confiscated illegal pets, and will appear in Night Safari's Creature of the Night show to help educate visitors about illegal exotic pets.
Baby animals such as these can act as "ambassadors" for their species, Dr Cheng said.
"Individually, they represent their wild counterparts, but collectively they embody the need to conserve not just each individual species but the environment as a whole."
Categories