Back to the land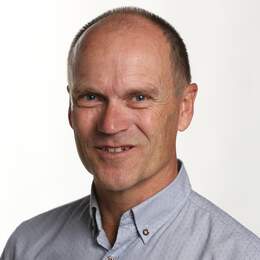 "Can-do" culture drives towns: heritage and astro tourism are luring new visitors to the WA Wheatbelt, as Mogens Johansen discovers.
Most of us are familiar with the Central Wheatbelt's major tourist attraction.
The wildflower season draws thousands of Australian and international tourists to the Wheatbelt each spring when golden canola fields, carpets of everlastings and delicate wildflowers magically transform the pastel hues of the vast farming landscape into a spectacular panorama of colour.
The region is within easy reach for a long weekend escape and, though many of us head there during the wildflower season, it is fair to say that it hasn't quite got the sex appeal of the South West.
There are, however, still plenty of reasons to venture into the Wheatbelt outside the wildflower season. The region is full of enthusiastic and enterprising people with innovative ideas who want to share and show off their towns.
Rural towns are famous for their strong supportive communities; just about everyone from the shire chief executive to the baker and the farmer are prepared to step up and volunteer for things that benefit their community. That "can do" attitude fosters good ideas that generate tourism jobs and income for the community.
Have you ever heard of astro tourism? It could just be the next big thing for WA and the Wheatbelt. We have one of the best places in the world to observe and photograph the brilliance of the Milky Way and the night sky.
Astro tourism is only one idea; myriad small businesses and volunteers invest countless hours and energy in making their towns and communities vibrant, interesting places to visit.
So, when I was asked to do a whirlwind four-day trip of the Central Wheatbelt, I couldn't wait to get started...
THE DRIVE
The first rays of sunlight peep out over the Darling Range and gently bathe the city in a soft golden light. It signals another busy day in our city but for me it is the beginning of a getaway that will take me on a loop through the Wheatbelt.
I'm visiting Coorow, Three Springs, Mingenew and Mullewa before heading back to Perth via Dongara and Indian Ocean Drive.
I can already feel myself de-stress a little as the metropolis gives way to the semirural landscape on the outskirts of the city.
Categories