Back to the land before the Wheatbelt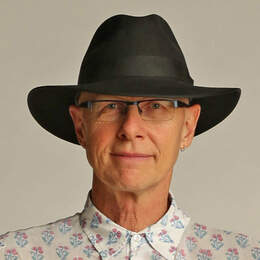 For a look at how Western Australia's Wheatbelt was before it was cleared, head east...
The pleasure of gravel under rubber. After covering the pleasant 96km from Armadale on Brookton Highway's bitumen, I have turned right on to York-Williams Road and then I'm on unsealed Boyagin Road.
The sign says it's 17km to Boyagin Rock but I'm not heading to the rock itself. There's more to Boyagin Nature Reserve than that.
At the main rock site, the day use area's a bit desperate — concrete "tables", barbecues and that hardened-off feel that places have when visitors swing in, take a look and swing out again.
But the nature reserve is the Wheatbelt as it was before it was cleared. It is widely seen as one of the few areas of original fauna and flora remaining in the Wheatbelt, with powderbark wandoo, marri and jarrah. There are tammar wallabies and numbats. Conservation projects have seen quenda and woylies translocated here.
Captive-bred numbats have been released.
Birds WA records tawny frogmouth and painted button-quail, elegant parrots and even black honeyeaters.
Last Sunday, the woodland was alive with birds.
There are tracks to drive through the nature reserve (Owl, Wren), spots to pull off and picnic, smaller granites to wander and laterite ridges to follow on foot through the powderbark wandoo. These trees grow up to 15m, with their smooth, pink-white bark, loving those lateritic, gravelly soils — loving the breakaways and stony ridges.
Granite outcrops are volcanic bubble, rising up to 50m above the surrounding countryside, and there are wildflowers in spring. The granite kunzea will be showing red flowers.

Geologically, this is The Great Plateau of Western Australia (often called the Darling Plateau); the surface expression of the Yilgarn Block.

These Archaean rocks have been a relatively stable section of the Earth's crust for 2400 million years.
Then, during the Pleistocene period, from 2 million years until just about 10,000 years ago, there was geological uplift in the south-west of WA.
Big drainage systems formed and a cycle of erosion began, stripping the lateritic surface of the Darling Plateau.
Boyagin is among the most valued Wheatbelt granite nature reserves, along with the likes of Mt Caroline, Tarin Rock and Dragon Rocks.
The Shire of Brookton has 12 reserves of significance including the 6700ha of Boyagin Nature Reserve, which is partly in Brookton and partly in Pingelly.
Some 420 plant species have so far been recorded, including two declared rare flora species.
There are seven nature reserves of significance in the Shire of Beverley, including Dale Conservation Park, Wandoo Conservation Park and Yenyening Lakes.
Boyagin Rock is a good "target" ... a good objective for getting right out of town for the day.
It is a significant site for Ballardong Noongars, and for me.
It is estimated that, in the Wheatbelt, only 2 per cent of original vegetation remains uncleared.
This is the country as it was.
Categories