Barramundi a bucket list capture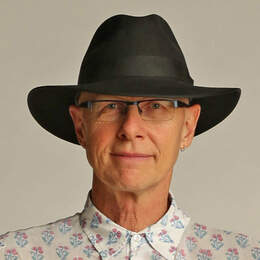 Anglers come from far and wide for a chance to land a mighty barra
ALL ABOUT BARRAMUNDI
With its pointed head, jutting jaw and round-tail fin, barramundi surely jumps first into the mind's eye of Kimberley fishers.
Barramundi are born male, turn into females when they're three to four years old, live in fresh or saltwater, and big females can produce more than 30 million eggs in a season.
They spawn on the full moon. I've seen their iridescent skin shimmer in the water during this love dance.
There are plenty of stories of barra more than a metre long, and among the biggest ever caught was a 135cm monster weighing 44.6kg.
It was hooked from a kayak.
Most fishers return them to the water, but fish between 550mm and 800mm can be kept in WA.
They're ambush feeders. Look for rocky outcrops and snags.
It's best fishing when the water temperature is above 25C. In colder months, they still feed but are less likely to hit lures — live cherubim are the best bet.
KIMBERLEY FISHING

BROOME
Sailfish have been tracked swimming 100km/h and they'll jump when they're hooked. The coast off Broome's an epicentre. Locals like "the Peanut", an area near Quondong, where there can also be black marlin.
ROEBUCK BAY
Way back in 2013, Roebuck Bay was closed for commercial net fishing and the WA Government bought back licences. Fishers are still benefiting from that decision. Get your tackle ready for barramundi, threadfin salmon, fingermark bream and northern mulloway.
FITZROY RIVER
Holding barramundi, bream, mangrove jack, black jew, flathead, fingermark and whiting, fishers with a bit of preparation, some skills, and who can pull in a bit of local knowledge stand a good chance of success on the Fitzroy. Look for deep holes, rock bars and snags. Regularly fished but productive target spots include Telegraph Pool, The Snags, Myroodah Crossing and Mettams Pool. There's also king salmon, blue salmon, grunter, prawns and mud crabs.
DERBY
Fishing around Derby is driven by barramundi and locals favour Robinson River, Point Torment and Stokes Bay, east of Derby. There's access to good fishing spots by four-wheel-drive, boat and helicopter (and local services that will help you get there).
Derby Jetty is best fished during evenings in low light and on an incoming tide. Target golden grunter, north west salmon and silver cobbler. And there are big mud crabs, of course. There's been a jetty here since 1894, but the current one was built in 1964.
ORD RIVER
Barramundi can be caught all year but the fish are keener in warm weather. There are plenty of metre-long barramundi and sooty grunter. Fish for mangrove jack and fingermark in tidal creeks.
LAKE ARGYLE
Twenty-six species of native fish, 90 islands, 25,000 freshwater crocodiles, and with the Carr Boyd Range as its backdrop. The biggest fish in Lake Argyle are silver cobbler weighing up to 40kg. There are sooty grunter and barramundi, in few but increasing in numbers. The lake (technically an inland sea) was created as a reservoir for the Ord River irrigation area.