Baubles, biscuits, art & architecture: A wander through Basel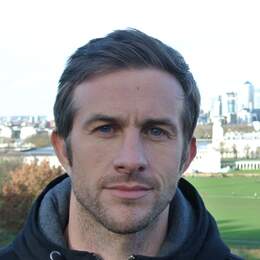 Located near the borders of Switzerland, France and Germany, this laid-back, cosmopolitan city combines the traditional and the modern. 
It's wrong to generalise, of course, but border towns are often sketchy, drab or uninspiring — not the kind of places you'd usually linger in. There are exceptions, however, and Basel is the one of the best I've had the pleasure to visit.
Roger Federer's home town, Basel hugs the River Rhine, where Switzerland meets France and Germany.
It's more of a city than a town; the third largest in Switzerland, in fact, with a dozen tram lines and population of about 180,000 that swells as French and German-based commuters pour over the border (Basel is a hive of life sciences, biochemical and pharmaceutical industries, and a leading light in art and design; well-known architects Herzog and de Meuron hail from here).
Tourists might find themselves in Basel on the train from, say, Paris to Zurich, or, like me, following a jaunt to the Swiss Alps. What you'll find is a vibrant, cosmopolitan city with a beguiling blend of the traditional and contemporary.
Exiting the train station — the busy central hub run by Swiss and French railways (there's also Basel Badischer Bahnhof, operated by German firm DB, on the city's outskirts) — hop on tram 8, 10 or 11 and within 10 minutes, you'll be at Barfusserplatz, a bar-fringed square on the cusp of the gorgeously preserved Old Town.
This is where Fasnacht — billed as the world's only Protestant carnival — plays out from the Monday to Thursday after Ash Wednesday, drawing 20,000 garishly masked and costumed revellers.
Most of the year, though, "old" Basel is laid-back and ripe for casual ambles.
Strolling through this sloping, labyrinth-like enclave, I find half-timbered medieval houses, crooked lanes and browse-worthy boutiques, such as Johann Wanner Christmas House. Handmade Christmas tree ornaments and decorations are sold all year at this perpetually festive store, whose products have graced Swiss family homes as well as the White House, the Vatican and Buckingham Palace.
A bauble's throw away, I tread the Basel walk of fame, a paved path that, each year, honours an eminent local individual (Federer was inaugurated in 2008).
Another nearby institution is Lackerli Huus, which specialises in baked goodies such as lackerli, a tasty spice biscuit originating from Basel and made with honey, hazelnuts, almonds, candied peel and kirschwasser (cherry brandy).
"We like to have lackerli about 4pm with a glass of sweet red wine," my guide, Madeleine Warminster, a fountain of knowledge of all things Basel, says. Talking of fountains, Basel has scores of them, none more eye-catching than the quirky "sculptural machines" of late Swiss artist Jean Tinguely, which spray in a pool by the city's main theatre.
Madeleine guides me to other enchanting Old Town spots: the frescoed courtyard of the 16th-century red sandstone Town Hall, and cobbled streets around the Munster, the Gothic cathedral containing the tomb of renowned scholar Erasmus of Rotterdam.
Behind the colourful tiled-roof cathedral, we walk on to the Pfalz, a lofty terrace with fabulous views over the Rhine.
While several bridges span the river below, including the Mittlere Brucke, which first opened in 1226 (one of the oldest Rhine crossings between Lake Constance and the North Sea), you can also board one of the small ferries that use only the natural power of the current to link Grossbasel (the heart of Basel) with Kleinbasel, a less-visited district that throngs each June when the prestigious Art Basel international arts fair is staged there.
It's also at this time of the year that residents start to peel off and swim in the Rhine. Despite being in the north-west, Basel gets some of Switzerland's hottest weather; it can hit 30C between June and September.
The city has copious places to replenish yourself, from rustic beer houses and chic brasseries to Mediterranean eateries and the country's first Japanese noodle bar.
We lunch on the summer terrace of Gasthof zum Goldenen Sternen, a sleek modern restaurant in what's said to be Basel's oldest tavern. I enjoy goat's cheese with caramelised peach and summer salad, fillet of Rhine perch with riesling sauce and a dessert of creme brulee.
Whatever the weather, it would be easy to while away an afternoon, or more, museum-hopping in Basel. There are more than 40 museums, including the Paper Mill, where you can try making paper like they did in the Middle Ages. Basel's top cultural draw, boasting world-class pieces from the 15th to 21st centuries, is the Fine Arts Museum, which has a new extension by Christ and Gantenbein. One of the new generation of Basel architects, they follow in the footsteps of Herzog and de Meuron, whose cutting-edge designs pepper Basel.
Other "starchitects" to bless the city with their work include Pritzker Prize-winning trio Zaha Hadid, Frank Gehry and Renzo Piano, whose flashy Fondation Beyeler museum houses 200 works of post-impressionist, classical modernist and contemporary art.
If you're more into the great outdoors than art and architecture, Basel's bucolic surrounds are full of hiking and biking opportunities.
As a bonus, over the borders, Germany's Black Forest and France's Alsace region are there for the exploring.
Fact File
The four-star Hotel Victoria, next to the central train station, is a handy base. Rooms are priced from around CHF109 ($146). worldhotels.com/hotel/hotel-victoria
For more tips on where to eat, stay and visit in Basel, see basel.com and myswitzerland.com.
If you'd like a bespoke guide for your Basel trip, try Madeleine Warminster. She also runs The Garden Guesthouse, a boutique guesthouse in a leafy residential area of the city. baselguesthouse.ch
Disclaimer
Steve McKenna was a guest of Switzerland Tourism and Basel Tourism.
Categories