Beautiful south sees whales put on a show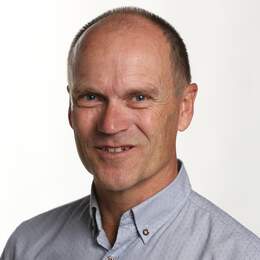 MOGENS JOHANSEN enjoys an area often missed by Perth residents
Albany and the south coast often miss out when Perth travellers are planning a weekend away, because of the long drive.
But that's changed by a two-night, three-day package The Amazing South Coast is offering that includes return flights between Perth and Albany, car hire, two nights' accommodation and a two-hour whale watching tour.
HOW IT UNFOLDS…
I arrive at Perth Airport T2 just after 7am on Saturday and after a quick check-in at the Regional Express counter there is still plenty of time for a coffee and breakfast before the 8.40am flight to Albany.
Seventy minutes later I step off the plane in Albany, pick up my Toyota Yaris hire car and head into Albany, ready to start the mini-break.
It is a stunning, crisp morning with a clear blue sky and only a few wispy clouds about.
All I have to do now is decide what to do first. It's a tough choice because there are so many options. I love the Albany coastline, and head into town via Middleton Beach and follow Marine Drive back towards town.
The views are spectacular.
First there is the white sand of Middleton Beach, stretching out towards Emu Point, then as I crest the hill out in King George Sound, there is Michaelmas Island, Breaksea Island and Frenchman Bay, with Bald Head and the whaling station in the distance. Over my right shoulder is Mt Clarence, home to the Albany Heritage Park, National Anzac Centre, The Mount Clarence Anzac Memorial and Padre White Lookout.
The park is a "must visit" in Albany. The National Anzac Centre takes visitors on an interactive journey through the events in 1914 when two large convoys with more than 41,000 Australians and New Zealanders left Albany to fight in World War I.
I follow the story of Maj-Gen. Sir Joseph Talbot Hobbs, whose card I am assigned on entry.
Maj-Gen. Hobbs was born in London in 1864, migrated to Perth aged 23 and became a successful architect and prominent member of society.
He was a passionate part-time soldier who studied the latest artillery doctrines and gunnery techniques. He joined the 1st Division Australian Imperial Force. Maj-Gen. Hobbs was made commander of the 5th Division and survived the war, but died of a heart attack at sea en route to France in April, 1938. I spend the afternoon in Torndirrup National Park, which includes The Gap, the Natural Bridge and Albany's Historic Whaling Station. This was Australia's last working whaling station when it closed in 1978. It became unviable because the cost of running the operation continued to rise and the price of whale products fell.
Whaling is still a big thing in Albany, but these days they're not harpooned, but captured on camera as they migrate up and down the West Australian coastline.
After my first night at Ace Accommodation Albany, it's an overcast Sunday morning when I board Naturaliste Charters' Dhu Force vessel for the whale watching tour included in the fly, drive, stay package.
We head into King George Sound in search of whales and are close to Breaksea Island when crew member Kyle Sims gets a call from a spotter, reporting that there are southern right whales near Nanarup Beach. And, sure enough, a group of southern right whales puts on a show for us.
They are, according to Kyle, going through a mating ritual, and it's an impressive sight to see them surface from the deep and appear to enjoy each other's company close to our boat.
Skipper Paul Cross then spots some humpbacks breaching about 3km-4km further out and heads in their direction.
At first it looks like we've missed the show, but we spot two humpbacks cruising along, side by side.
We follow at a respectful distance and what happens next is one of the most impressive things I've seen. First, they cruise along side by side, arch their backs and show their flukes as they dive and disappear. We wait, trying to anticipate if and where they will surface. Then, suddenly, two 40-tonne whales shoot into the air, twist on to their backs and splash down into the water creating a huge splash just a few hundred metres from our boat.
We're spellbound. They repeat this another four times.
Each time they dive, the anticipation mounts. Are they going to do it again? If so, where will they surface? Are they going to breach together again?
It is a truly memorable experience — we have just been watching two humpback whales practising synchronised swimming.
I'm still coming down from the whale watching high as I head towards Walpole to see some more giants, of the tree variety, in the Valley of the Giants. This experience could hardly be more different. I arrive late in the afternoon and virtually have the place to myself, so in a few minutes I walk up the ramp to the Tree Top Walk to experience a bird's eye view of the towering tingle trees.
I take my time, standing quietly listening to the wind gently blowing through the trees, listening to and trying to spot tiny wrens as they dart around the canopy and undergrowth of the trees.
It is such a peaceful place.
The red tingle is the star of the show at the Valley of the Giants.
They can grow up to 75m tall and have a base circumference of up to 20m, and they are only found in the area between the Deep River in the west, the Bow River to the east, and within 10km of the coast.
It's Monday morning and I'm back in the Yaris, heading to Albany airport for my flight back to Perth and another working week. I reflect on a memorable weekend, thanks to the quick and easy flight which allowed me time to explore the amazing south coast.
Fact File
The Amazing South Coast's two-night, three-day Fly, Drive, Albany Winter Whales Mini-Break costs $620 per person and includes:
Return flights from Perth to Albany.
AVIS Albany hire car for the duration of your time in Albany.
Two nights in a deluxe room at Ace Accommodation Albany, with full breakfast included daily.
Albany Whale Watching two-hour tour.
The Amazing South Coast Pass is an optional extra. It cost $70 per person and includes tickets to the National Anzac Centre, Albany's Historic Whaling Station and Walpole's Tree Top Walk.
To book, head to theamazingsouth coast.com or phone Druella McTavish at The Amazing South Coast on 6820 3724.
Disclaimer
Mogens Johansen was a guest of The Amazing South Coast. The organisation has not seen or approved this story.
Categories