Our World

Beauty, piety, chaos in land of extremes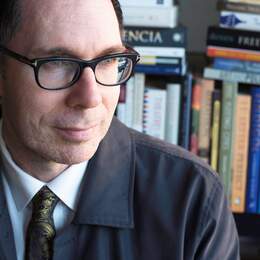 My first-time adventure to the subcontinent is an eye-opener.
A seasoned travel writer warned me not to start my story with a cliche like, "India is a land of contrasts".
But it's true.
One minute, I'm drinking cocktails in the opulent Taj Falaknuma Palace in Hyderabad. The next, I'm being accosted by beggars just off that city's famous Laad Bazaar.
One minute, I'm chanting the Gayatri mantra with a Vedic priest in Thanjavur. The next, I'm trudging through a rainforest in Madikeri, hoping not to run into an irate elephant.
Perhaps a land of extremes is a better description?
I have been in Chennai, the capital of the Indian state of Tamil Nadu, just one day, after a long flight and a recuperative night's sleep at the luxurious Taj Connemara. Our small group, accompanied by our erudite and entertaining tour guide Pankaj, has already explored the Peacock trails of Mylapore, the Kapaleeswarar Temple, and heard tales both tall and true from local guide, Nayantara. We have also visited the faded colonial majesty of Fort St George and George Town. And San Thome Cathedral, where rest the remains of St Thomas.

And, of course, I can't profess to understand anything about this culture, this society, this world, in which contradictions do not cancel each other out; where rigidity and fluidity are not the nemeses of integration but its parents. Where everything is full of gods.
But I do recognise those glimpses of a shared humanity.
The solemn face of a small child as she is being carried by her grandmother in a clockwise circle around the shrine of the goddess Karpagambal, suddenly radiant as she spies a temple cat creeping amid the brightly coloured figures above.
Uproar in the house of a humourless Brahmin when a mischievous puppy steals the shoe of a travelling companion. A woman in a sari praying as passionately to a statue of Mary in San Thome's as those who pray to Shiva and Parvati beneath Kapaleeshwarar's polychrome gopuram.

Back at the hotel, we enjoy two restorative cocktails each: a Madras No.1 — mostly Connemara gin and Pimm's — and Since 1891 — vermouth, orange bitters, ginger, cherry liqueur and honey.

The next days flow into each other like phantasmagoria, everything seen and heard and felt and smelt through a chaos of dust and noise and heat — transfigured, seasoned, redeemed, by music and colour and fragrances.
This is how India appears to those who, like me, are making their first visit. It is confronting. And glorious.
About two hours drive from Chennai are the monolithic and cave temples of Mamallapuram. Gods, humans and animals swarm over every surface, while the tracks of the chisel form their own harmonies and counterpoints in the granite. Meanwhile, living children swarm over these structures, their coloured clothing compensating for the long-faded colours of those of Vishnu, Krishna, Arjuna and others.
A brief flight and a drive takes us to Thanjavur, to boutique hotel Svatma and the intimidating sight of that most ancient, imposing and revered of Hindu temples, Thanjavur's Brihadeeswarar, completed in 1010.
I am transported by the Dravidian architectural and cultural riches of Brihadeeswarar. But I am disturbed to see, as we move as a group through those sacred spaces, an emaciated dog, like that in Durer's Melancholia I, looking pitifully from face to face, hoping for some small scrap of food.
Svatma's repurposing of old furnishings and so forth gives it a unique character. The result is a hotel that is both homely yet rich in surfaces and details — the instrument displays, for one — which endlessly delight the eye.
The highlight of my Svatma stay is the Vedic chanting. To see someone make room in his heart for so much joy and knowledge, and to chant together with him, echoes the vast knowledge and equal capacity for a kind of mischievous joy which the incomparable Raja, our Brihadeeswarar guide, possesses.
And suddenly here we are, appetites sated and wine glasses charged, sitting in the Gol Bungalow of the 19th-century Falaknuma Palace, the former palace of the sixth Nizam of Hyderabad, the lights of the city below us mirroring the stars above us. Indeed, the Palace's name is from the Urdu word for "Mirror of the Sky".
I look out over the railings. The occasional celebratory fireworks display light up small pockets of the city as I recall the day's visit to another former seat of wealth and power, the 16th century Chowmahalla Palace of the Nizams, now, Ozymandias-like, despite its continued magnificence, a mere shadow of its former glory — and all the more beautiful for it.
I reflect, too, on the seething masses up and down the Laad Bazaar (famous for its bangles), in the shadow of the iconic 16th century mosque, the Chaminar.
Small children, women with babies, amputees and exuberant men, all attired in the most vivid pinks, greens and blues; yellow auto rickshaws, bicycles, motorbikes, vans and carts; shops, stalls, trays and bags filled with clothes, jewellery, fruit and vegetables and snacks; buying and selling, looking and fending off pushy vendors; the noise, the heat, the filth, the stench ...
I buy five fake pearl necklace and earring sets from a small boy who had followed us back to our minibus. They cost me 500 rupees. About $10.
Too soon, we leave Taj Falaknuma Palace for Kerala's Taj Bekal Resort and Spa. That afternoon, I find myself standing on the deck of a Kettuvalam, or houseboat, as it drifts serenely down a stretch of darkening backwater.
There follows a Sadya banquet. Kichadi, erussery, kalan, thoran, sambhar and pulissery and more, laid out on a banana leaf. I eat without utensils, with my right hand only, as is the custom. Every finger has symbolic value, together representing the five elements. The forefinger is Vaayu (air), the middle finger Akaash (ether), the ring finger Prithvi (earth), the little finger Jal (water) and the thumb Agni (fire).
This mirrors my Ayurvedic consultation and treatment, the latter comprises a vigorous massage with medicinal oils followed by a session in a sweat box. I feel as though I am slowly cooking. I am sure it is good for me.
We make the treacherous three-hour drive from Bekal to Coorg (Kodagu) in Karnataka state and thence to Taj Madikeri Resort and Spa, situated in a 72ha rainforest 1200m above sea level.
Along the way: more stalls dangling bunches of rotting bananas; groups of women in saris or burqas walking who knows where; skeletal cows, goats and dogs in search of food or scratching themselves against trees; men forcing their motorbikes up the steep, narrow roads, female pillion passengers riding side-saddle.
And all the while, those lush valleys, hills and mountains on either side.
My villa looks out over the same. In the morning, I am woken by the music of the Malabar whistling thrush. A pre-breakfast hike takes us high up into the Nishani Hills and Raja's Seat, the dried leaves and branches crunching against the loose stones underfoot. The ancient trenches dug around this highest point in Coorg are still visible amid the undergrowth.
That night, our last, brings early news of the monsoon. For just a few minutes, thunder echoes and rain sweeps through the valley.
Fact File
Celebrating its 40th anniversary this year, Adventure World Travel specialises in authentic, bespoke and ethically crafted trips to destinations across the world, of which Southern India is just one.
For more information, visit here or phone 1300 295 049.
Disclaimer
William Yeoman was a guest of Adventure World Travel, Taj Hotels & Singapore Airlines. They have not seen or approved this story.