Our World

Belgium brimming with period charm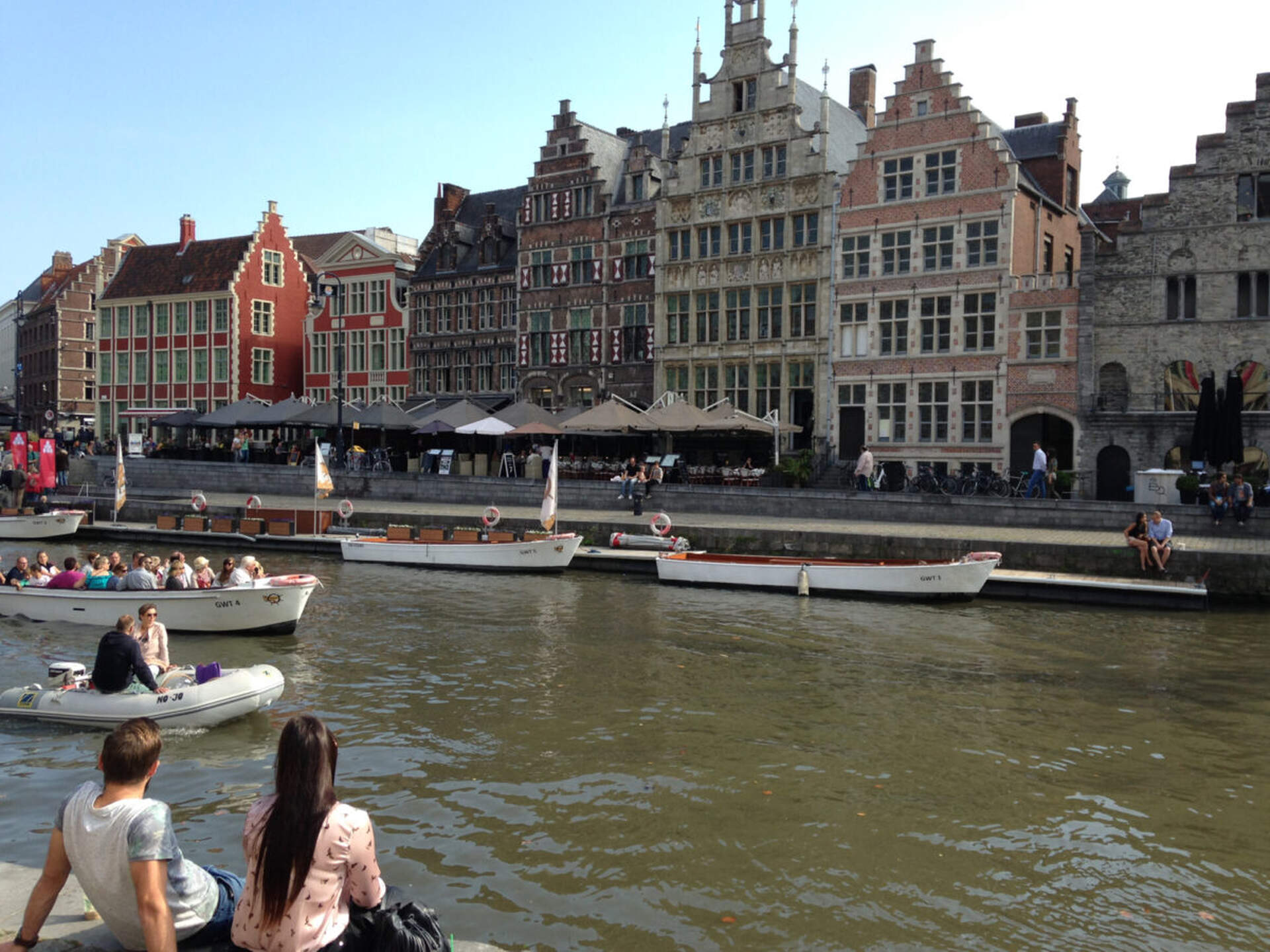 There are many delights to discover outside the capital city.
I take a bite into my waffle and a light sprinkling of icing falls on to my shirt. It is almost like biting into scrumptious air.
I am in Antwerp, Belgium.
Many years ago I had also found myself in Belgium. On that occasion I think I bought some chocolates and quickly drove on. Big mistake. This little country is a hidden gem and it's worth staying a while.
There is no better way to see a European city than on foot, so we head out on a walking tour, led by our affable guide Antoon.
We wander along quaint, cobblestone streets, past cafes where locals equipped with that nonchalant European cool watch the world go by, before Antoon darts into a small alleyway.
He explains that back in the 16th century the alleys were cold, dark places, where the poor lived and shared one pump to draw water.
If they were lucky enough to have an occasional bath, family members would take turns from the parents down through the kids based on their ages, with baby being last.
When baby was done, the cold and dirty bath water was thrown out, and it was, of course, important not to throw the baby out at the same time, Antoon reminded us with a chuckle.
Many of the alleys are now home to up-market restaurants, and as we pop out the end of one restaurant cloister the grand cathedral fills the sky above us.
Antoon explains that it was built between 1352 and 1521, and can hold 25,000 people if they all stand.
It also holds five paintings by Rubens, as well as a magnificent 500-year-old stained-glass window which was a gift from King Henry VII 7th of England, and a plaque dedicated to the members of the Commonwealth killed during World War I.
Leaving the cathedral we walk on to the central square, the Grote Markt, which is surrounded by striking guild houses dating to the 16th century.
It is also the perfect place to stop for a break.
Inside the Cafe Den Engel a clock is permanently set at 11.55. Waitress Ariane Frateur explains it can be very useful to help customers decide between a coffee "or something better."
"I can say 'Why not have a beer, it is nearly 12 o'clock'," she says.
The temptation to sit in the sun for a while with one of the many Belgian beers on offer is strong, but we have more walking to do.
Antoon explains how canals and waterways, known as ruien, were created from the 11th century as part of the city's defences and over time had become drains.
In the 19th century they were covered over but a network remains under the city streets and can be visited on tours.
We pull into a doorway, beyond which rows of rubber boots line the walls. We have time just to poke our noses through another door into the underground chambers which are illuminated with coloured lighting.
But time is of the essence and we move on and into Rubens' house.
Clearly the master painter did not starve for his art.
The double-storey home, crammed with his work and other paintings by his contemporaries, provides a sumptuous visual feast.
A young woman asks if she can join our little group and we happily agree.

She says she is from Iran, is living in Antwerp for a while, can't get enough of Rubens' work and likes to pop in to have another look from time to time.
A stroll in the warm sunlight in his tranquil garden has us working up an appetite, and so the last stop for the morning is lunch at Graanmarkt 13.
Chef Seppe Nobels explains passionately that he puts the emphasis on local and fresh, and our marvellous fish is served with delicious salad, much of which comes from the garden on the roof, which is complete with its own bee hives.
And he offers salads on communal plates in the middle of our table so we can share.
"The world is a better place if we share," he says, and heads back to his bustling kitchen.
To top off the day we sample a few ales at the iconic De Koninck brewery before heading back to our cool little boutique hotel, Les Nuits, a delightful friendly place to rest up before we depart.
There are more surprises when we reach the charming and historic city of Ghent.
The old part of town is built alongside a small network of rivers and canals, surrounded by the characteristic old guild buildings which went up during the little city's golden age several hundred years ago.
Our guide book notes with some pride that Ghent had always been a city which did its own thing, with citizens prepared to take on the authorities, whoever they happened to be down the years.
Clearly life was not all beer and skittles for those who transgressed, as we learn from our next walking tour guide of the punishments handed out which involved being placed in kettles filled with boiling water.
In this the women were better off, because they were dropped in head first, so drowned before burning, while men went in the other way to a slow and painful death.
With the plethora of water taxis in full swing, the view from the bridges could almost be a mini Venice.
There are myriad squares dotted around, each with its own character, and there are plenty of places to stop off for a refreshing drink by the water. And when the lights go on in the old centre of town around the water, it is a sight to behold.
Picture at top: Ghent is built along waterways. Picture: Malcolm Quekett
Fact File
Malcolm Quekett, The West Australian's expert World War I writer, is leading a 10-day tour visiting all the key Australian battlefields in France and Belgium. 
On this Travel Club Tour, guests will walk in the footsteps of our Diggers, alongside a real expert who will give them a comprehensive understanding of what happened on the famous battlefields. It is a unique opportunity not to be missed.
The fully escorted tour departs on September 23, and includes attending the commemorative service at Polygon Wood, 100 years to the day since the battle occurred, the D-Day Battlefields and the Bayeux Tapestry Museum. The tour is from $7140 per person, twin share, which includes return airfares from Perth to Paris, pre and post-tour accommodation in Paris, quaint rural hotels throughout the tour, and many meals.
Full details at sevenwesttravelclub.com.au/tours.
Disclaimer
Malcolm Quekett was in Belgium as a guest of Visit Flanders.
Categories